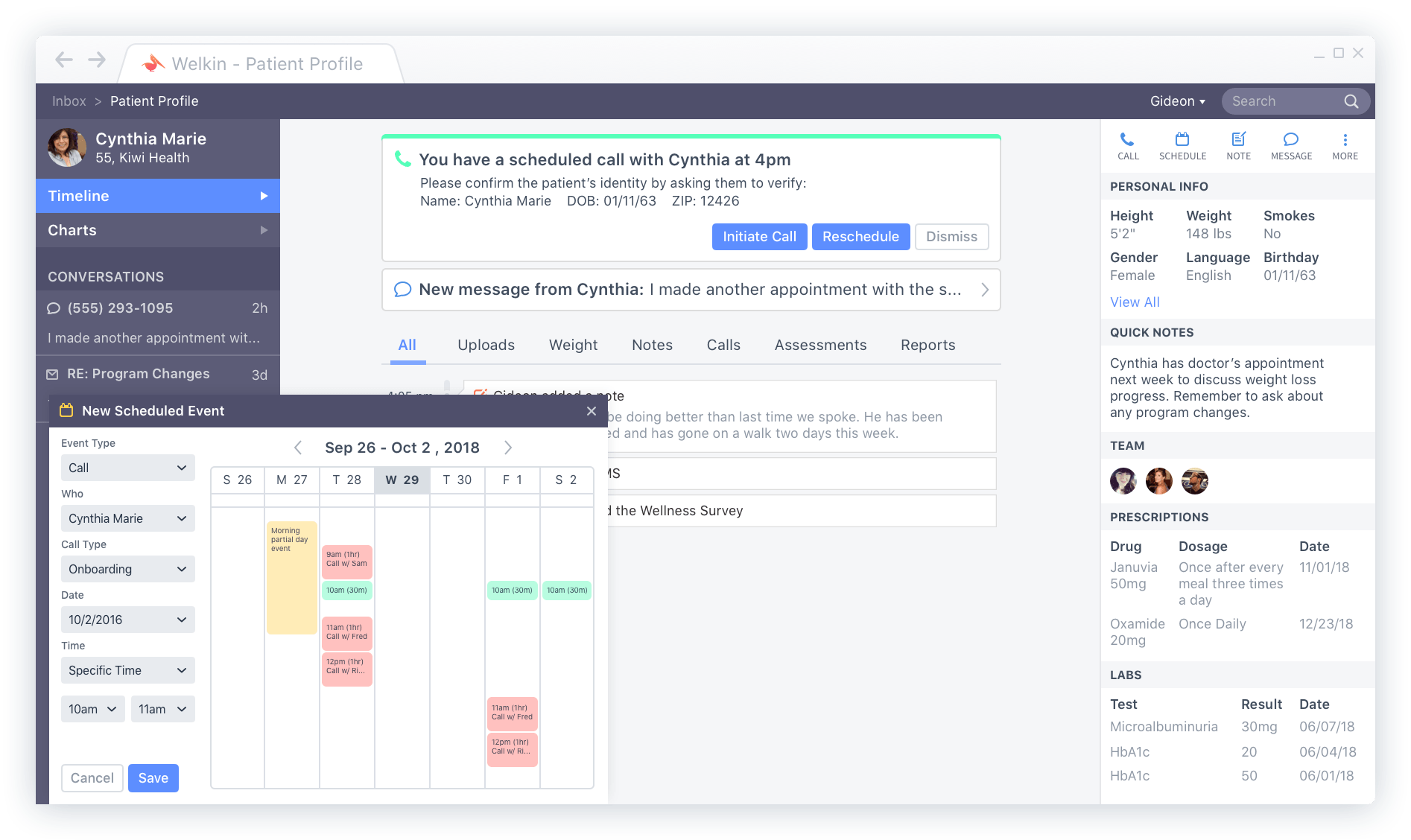 Welkin Health, a digital health company based in San Francisco has raised $17.5M in Series B funding led by Altos Ventures. Existing investors, Thrive Capital, Red Swan Ventures, and Asset Management Ventures also contributed to the round, which brings Welkin's total funding to $30 million to date. The company plans to use that latest round of funding to expand operations and its business reach.
Helping Care Teams Have Meaningful Relationships With Their Patients
Founded in 2013, Welkin's started out as a coaching app to support people with diabetes and later pivoted into a patient management software when they realized there wasn't a great tool for health professionals to strengthen relationships with patients. Welkin's configurable case management platform integrates data and multi-channel communication tools to streamline complex workflow for their partners, creating a better patient experience and delivery of care. Companies can then focus on the patient experience and clinical pathways rather than productivity tools.
Why It Matters
"Over the past two years, we've transformed how customers use our platform," says Chase Hensel, CEO and co-founder of Welkin Health. "Our APIs and Workshop tool enable customers to launch quickly, to flexibly plug us into their tech stack, and to make changes to their care programs over time. We're excited to work with Altos to continue our mission of helping health care organizations create meaningful patient relationships at scale."
Meet Welkin from Welkin Health on Vimeo.