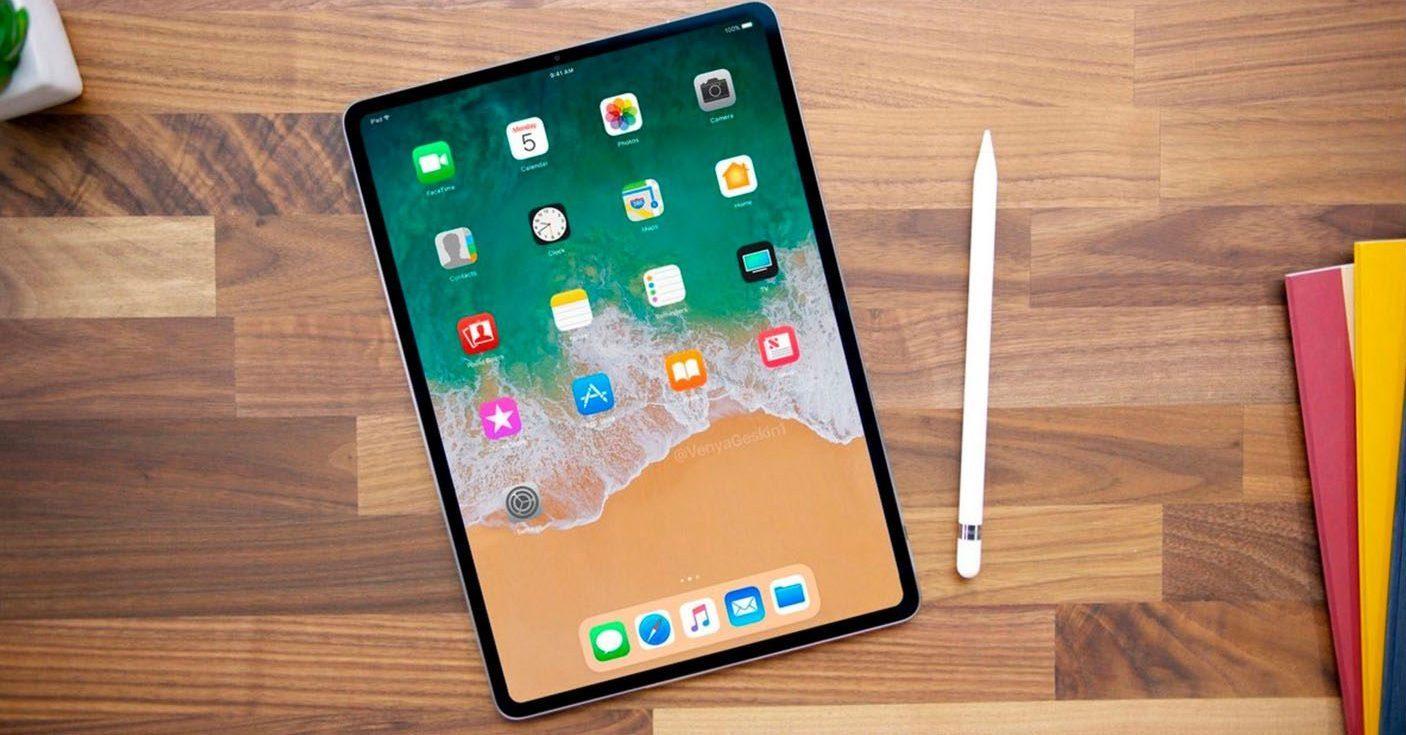 DrChrono's Daniel Kivatinos explains how healthcare could benefit from going pro with Apple's newest iPad.
Take a good look at Apple's iPad Pro, and you may see why the device could open new doors in productivity. In fact— a glance is all that's required to unlock it thanks to Face ID, one of its most appealing features.
What could be improved if you put Apple's Pro into the hands of willing

healthcare providers?
It turns out much good could come from employing the device in healthcare; it has the potential to streamline both clinical and administrative workflows. However, it's at the point of care where iPad Pro could readily prove it's worth, according to DrChrono's Daniel Kivatinos, co-founder and COO of the Sunnyvale, Calif.-based provider of mobile applications for Apple devices—including its cloud-based electronic health record (EHR), practice management and billing solutions.
"Patients often feel neglected at the point of care when providers feel burdened to chart," said Kivatinos. "Is the appointment about the documentation or about the patient having a good experience? Sitting closer to the patient and giving them full attention, as opposed to their backs while entering data, allows doctors to be doctors. The new iPad Pro has the potential to be an extension of the doctor's expression when it comes to patient documentation and patient education."
The new iPad Pro draws inspiration from its predecessor and innovative counterpart, the iPhone X, similarly ditching its home button and replacing it with an all-screen design and edge-to-edge liquid retina display. The tablet is also compatible with a keyboard attachment and a new and improved Apple Pencil 2, equipped with magnetic charging and touch gestures to switch between its drawing tools.
While the new iPad Pro seems to be the most beautiful and powerful iPad ever created, there are diverse opinions over whether it can replace a computer altogether, something Apple is promising to its consumers. Regardless of that debate, the application of iPad Pro's latest features could provide significant enhancements to healthcare apps, especially when it comes to security.
Security

is

in the Eye of the Beholder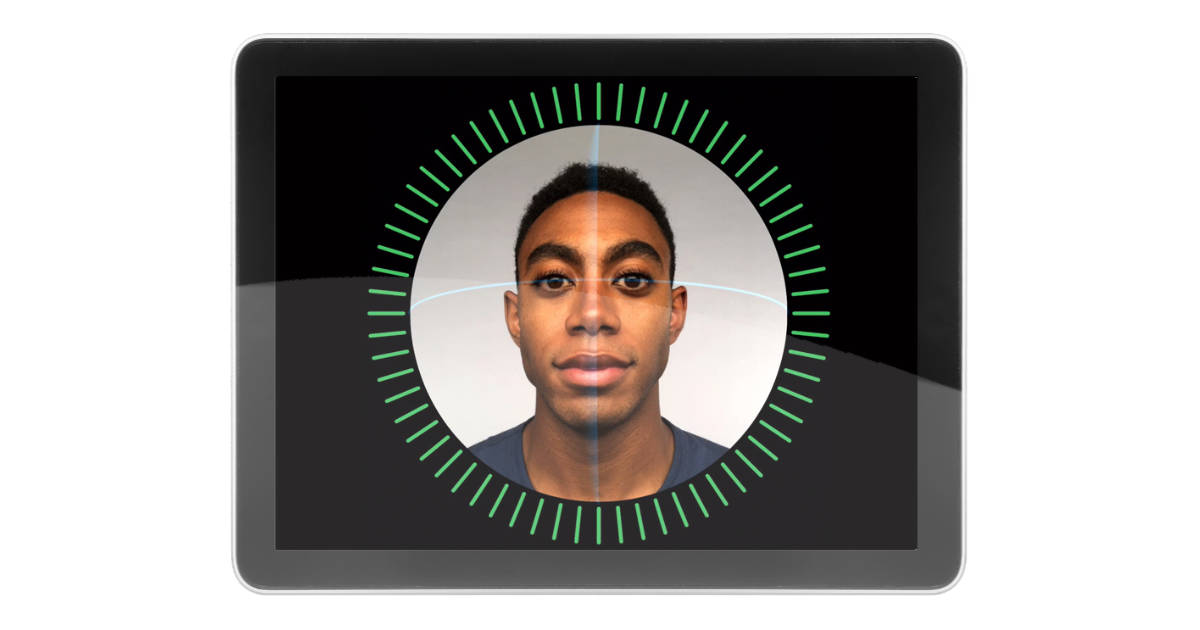 Face ID made its debut last year as one of the major selling points of Apple's iPhone X. Through what Apple calls a TrueDepth camera system, Face ID uses light projectors and sensors to capture a series of images, splicing them to form a collective map of the face. As a result, the front-facing camera easily recognizes its user, allowing access to apps and authenticating purchases in an instant.
Now that Face ID is expanding to other Apple devices, so is its potential to find more use cases in healthcare settings, according to Kivatinos, who founded DrChrono in 2009 with colleague Michael Nusimow, developing the first fully functional EHR platform for the iPhone.
As an Apple Mobility partner, DrChrono has worked with Apple to expand the functionality of its EHR app across its devices, including the iWatch and iPad. Last year, DrChrono became the first developer to make its EHR app compatible with Face ID via the iPhone X, making it possible for providers to access their EHRs by merely looking at their screens. This new feature could mean that in-house devices will be less vulnerable to manual breaches of privacy or security while also making in the sign-in process to important applications more efficient.
In addition to iPad Pro's security upgrade, its new features will enhance the workflows of those using the devices to run apps such as DrChrono, said Kivatinos. Here are three compelling uses cases for the iPad Pro at the point of care.
Improving Clinical Documentation
Donning the new Apple Pencil 2 and ditching the computer and its keyboard altogether could be one of the simplest ways the new iPad Pro could ease the process of clinical documentation. "Medical professionals can now walk from room to room, log into the system instantly, and open up a medical record using Face ID and begin charting. Care can now be given next to the patient with the provider engaging fully while looking directly at the patient," said Kivatinos.
Both the iPhone and iPads previous touch screen capability and semi-functional keyboard accessories have made data entry impossible if not incredibly clumsy. As a result, providers have had to rely on computers on wheels or COWS for data entry, or another means of documentation that was often disparate from patients' medical files.
Apple Pencil 2 not only brings more functionality to documentation directly into apps like the ones offered by DrChrono, but its new magnetic-charging capability could also be a game changer. The original Apple pencil required a lightning adapter that allowed you to charge the pencil from the iPad lightning port, albeit awkwardly and precariously.
The charging design was a fatal flaw that made the Apple Pencil, and even the iPad itself, inaccessible at times, which would have made it an unreliable tool at the point of care. However, this simple charging change seems to have eliminated those issues. Additionally, the pencil's advanced touch gestures may have more appropriate uses beyond clinical documentation in apps down the line, should developers want to explore the possibility.
Enhancing Data

Capture and Viewing
When combined with the right apps to take full advantage of the iPad Pro's hardware, the new tablet could help providers add useful sources of data well beyond the scope of traditional medical charting. DrChrono, for example, has integrated the ability to capture and store everything a provider wishes to chart about a patient including video, detailed photos, and audio recordings.
The iPad Pro's camera lens can't be missed at it's a significant feature on the back, housing a f/1.8lens and 12-megapixel sensor. According to Apple, the camera is similar in performance to the older iPad Pro but in a much thinner and aesthetically pleasing package. At barely a pound, the Pro is lightweight yet large enough for displaying large amounts of data like from a medical record, thanks to its liquid retina display.
"Doctors will become more acclimated to having everything on devices to capture patient data. How will a provider describe the patient situation if he or she only has 15 minutes with a patient? In the future, the response will be better photos and videos," said Kivatinos.
Introducing New

Hardware

into Clinical Care
iPad Pro's new USB-C connector seems to be designed with compatibility in mind, allowing users to connect many various devices including USB-C hubs, HDMI, card readers, DSLR Cameras, and Ethernet ports, to name a few. It will be interesting to see how providers use this capability to its full potential as prior desktop-bound medical devices are free to move about with the iPad Pro. The use cases aren't entirely clear yet, but Kivatinos thinks there is enough potential there to ditch the desktop in clinical care for good.
It's worth noting one major flaw of the USB-C connector—it isn't compatible with any means of external storage. However, in healthcare, this could be yet another bolster of security to ensure no pertinent patient data leaves the device by any manual means, but it could also perhaps limit the devices ability to be multifunctional in some use cases.
Best Practices

and

Potential

Barriers
We asked Kivatinos his advice on best practices when introducing the new iPad Pro into a healthcare organization. His answer was simple yet incredibly practical: size up the right hardware for your practice. The iPad Pro comes in two sizes:11 inches and 12.9 inches. The smaller screen works perfectly fine for most provider settings, but Kivatinos notes the larger screen may be more appropriate for waiting rooms where patients may need to check themselves in. As for the Apple 2 pencil and SIM card, Kivatinos says the use there is pretty universal, allowing medical providers to "chart" anywhere and have a reliable backup internet connection.
Still not sure what device is best? Kivatinos recommends attending Apple's free classes to get more familiar with the capability of their products. As for potential barriers slowing iPad Pro's adoption, Kivatinos sees none worth mentioning perhaps because he and his company are already starting to see how its software can work in harmony with iPad Pro's new features. It may not be the bells and whistles or the complex specs of iPad Pro that make it so compelling, but its ability to make using it feel so natural.
"When technology gets in the way, providers, medical professionals, and physicians alike will reject it. Look at Google Health. It was trying to make innovative leaps, but it slowed down patients and providers. I have seen countless technologies fail in medical settings due to the immense pressure in the medical community. Apple has consistently shown us how simple technology can by understanding when to stay out of the way," Kivatinos concluded.