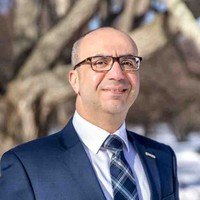 For nearly two decades, CDs have been the primary medium for medical image exchanges between providers and patients. In the mid-1990's, CDs provided a solution to the point-of-care and transportation issues of bulky, static film and reports. Recent years have brought a widespread adoption of electronic methods for storing and sharing information in the healthcare sector—namely EMR and now interoperability. Despite the rapid (and necessary) adoption of HIT, CDs remain the primary means of exchanging medical images with patients. Even as modalities and image viewers (PACS) around the exchange continue to evolve every year.
According to a collaborative HIMSS-SIIM whitepaper, moving from CD-based exchange to electronic can improve patient outcomes, reduce costs (for providers and patients), and increase satisfaction. So why do the majority of hospitals and imaging facilities still use CDs? What is holding them back from adopting new solutions? First, let's cover how CDs fit into the modern patient experience.
The Patient Experience of Obtaining and Sharing Medical Imaging
Let's say a patient needs a copy of her radiology images from a recent CT scan. The hospital requires her to fill out an electronic request form in their patient portal or in-person at the front desk. She waits anywhere between seven and thirty days until her CD is ready for pick up. She drives to the hospital, waits for the admin to burn the CD, and then drives back home (possibly after paying a small fee). If she lives far away from the hospital or needs her images quickly for a second opinion on a recent diagnosis, this process is very inconvenient and time-consuming.
For argument's sake, let's say everything goes as planned — the patient obtains her CD from the hospital and delivers it to a referred specialist or doctor. The doctor views the images and reports and derives the information needed for accurate and continued treatment. Can the average patient expect a straightforward experience like this one? Hardly.
We're failing to acknowledge the inherent roadblocks and inconveniences patients face after obtaining their CDs from the hospital.
CDs are not secure
Patients who obtain their CDs have to keep it from being damaged, otherwise, the receiving clinician won't be able to extract or view the images. A patient may lose the CD, forget to bring it to their appointments, or break and scratch it by accident. Now they have to go through the whole process again — request, wait, travel to the hospital for pick up and possibly pay an additional fee.
CD exchange means lack of immediate access
In an emergency situation, a doctor will not have immediate, point-of-care access to images and reports with a CD. Receiving the CD, uploading images and reports, viewing and deciding the patient's care — this takes time and delays treatment.
CD burner manufacturers are all different
Even if the patient successfully delivers the CD for viewing, it doesn't always work on the clinician's equipment. If the proprietary CD burners and viewers at both facilities are not compatible, getting the images into the local PACS viewer can take extensive (and unnecessary) manual effort.
What keeps healthcare providers from leaving CD-based image exchange?
As the focus on interoperability, value-based care, and telemedicine grows, it's hard to imagine that CDs will remain the standard for image exchange. That said, health administrators are not rushing to change the current system. CDs are a legacy solution, similar to fax machines or manually scheduling appointments. With a system in place and working, it's easier to ignore the growing inefficiencies rather than fix or modernize them. But general inertia isn't the only obstacle.
The biggest hurdle: HIPAA anxiety
The biggest hurdle for image exchange technology (or HIT in general) is "HIPAA anxiety." Healthcare systems don't want to open themselves to breaking HIPAA rules. For them, CDs are an easy and proven way to avoid liability concerns. They simply hand the patient a CD, have her sign a form, and the hospital releases itself from all responsibility at that point.
HIT overload
The idea of integrating another HIT solution into their workflows causes yet anxiety. Particularly when they've onboarded several new technologies and solutions in the past few years and are still working out the kinks. The perceived cost and time of implementing a new solution convince them to stick with CDs for the time being.  
Fear of exposure to cyber-attacks and data breach
Sharing PHI data with patients via a cloud-based exchange unlocks many task-based benefits, but are hospitals simultaneously opening themselves for cyber-attacks? Over 30 data-breaches have been reported in 2018 already, some directly tied to third-party software vendors. The last thing a hospital wants is unsecured medical imaging records via electronic transfers.
Cloud-based solutions streamline image exchange without extensive cost or integration
Cloud-based technology solves many of the problems outlined above. These solutions are secure, HIPAA-compliant, and usually, integrate with a hospitals PACS quickly (within a few hours). Instead of signing HIPAA waivers in-person, the patient signs them electronically on their smartphone. Then they access imaging directly through a proprietary platform and share with specialists in-person (on their phones) or by sending links to secure viewing.
CDs aren't going away overnight, of course. But hospitals could save costs by streamlining those exchanges and improving patient outcomes and satisfaction.
CITATIONS:
1. https://www.ncbi.nlm.nih.gov/pmc/articles/PMC5023527/#CR2
2. https://www.healthcareitnews.com/news/third-party-vendor-error-exposes-data-19k-patients-2-months
Mohammed Shoura is the Founder and CEO at PaxeraHealth, a leading HIT company for medical imaging solutions (PACS, RIS and Image Exchange). He is also Founder of CarePassport, the industry's first FHIR-enabled Patient Engagement platform.