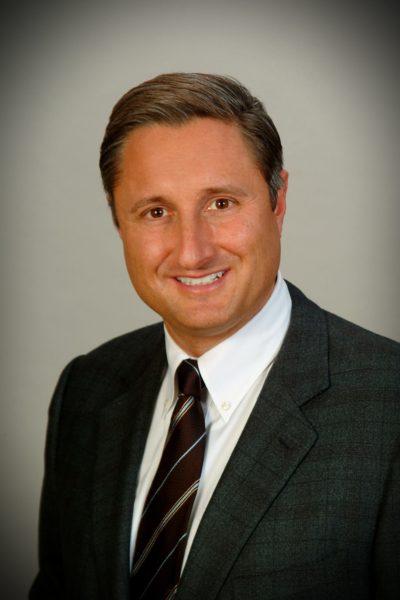 Editor's Note: Dr. John Danaher is the President of Clinical Solutions at Elsevier, an information analytics company that helps institutions and professionals progress science, advance healthcare and improve performance. Prior to joining Elsevier, John was President of the Schools of Health Sciences and Nursing at Kaplan University. He brings a great depth of experience in digital media in health care and education from his time at Kaplan, Discovery Communications, and as executive vice president of WebMD.
Technology spending in healthcare is on an upward spiral. At least 8% of hospitals report plans to purchase at least one Electronic Medical Records (EMRs) component this year, according to HIMSS17 predictions. This as 98% of providers identified their Electronic Health Records (EHRs) as one of the biggest increases for IT spending. As of this February, more than $35 billion in Medicare and Medicaid EHR Incentive Program Payments have been made between May 2011 and February 2017.
While America's hospitals are spending billions purchasing EHR software, it's not being used for the desired aims of care improvement and efficiency that it could – and should – be used for.
Investments in health IT – specifically, in EMRs/EHRs – have led to benefits such as improved data accessibility, computerized physician order entry (CPOE) – known over the last decade to help prevent medical errors, charge capture and preventative health. The EHR however, suffers from a negative reputation that in part, is due to an over-focus on documentation tied to meeting new financial incentives that really don't matter to patient care.
How can we optimize IT investments so that the EHR can directly impact care improvement?
It's a matter of giving providers something that is easy to recognize and implement. A lot of patterns exist for using the EHR for documentation, but there aren't enough well-used patterns for clinical decision support (CDS) and care improvement.
CDS is an important means to an end. It enables providers to focus on care improvement and quality outcomes, made even more applicable with the trend from volume-based to value-based care. Specifically, CDS:
– Increases care quality and enhances health outcomes
– Helps avoid medical errors and adverse events
– Improves efficiency, cost benefits and provider and patient satisfaction
Health information technologies designed to improve clinical decisions are also particularly important because of their ability to address the growing information overload faced by clinicians and provide a platform for integrating evidence-based knowledge into care delivery. Health IT that succeeds isn't necessarily smarter about how it does things. Rather, it's better at how it works with its clinical users. And, there is an immense potential for improving care when CDS tools are deployed the right way.
According to the Centers for Medicare and Medicaid Services (CMS), CDS is not intended to replace a clinician's judgement. Instead, it provides a tool to assist care team members in making timely, informed and higher quality decisions.
The "CDS Five Rights" concept provides a best practice framework to apply when considering CDS options appropriate for a practice. It states that to provide benefits, CDS interventions must provide:
– the right information (evidence-based guidance, response to clinical need)
– to the right people (entire care team, plus the patient)
– through the right channels (e.g. EHR, mobile device, patient portal)
– in the right intervention formats (e.g. order sets, flow-sheets, dashboards, patient lists)
– at the right points in the workflow (for decision-making or action)
While CDS tools for quality improvement have tremendous benefits, they must be more aligned with the way individual clinicians work. Otherwise, they will add to, rather than lessen, the clinician's workload.
Also, there needs to be an easier way to integrate some of the content pieces (packaged vs. unpackaged content) into an EHR system. This speaks to better interfacing standards and enabling third-parties better access to the platform.
We also need to look at the drivers of these changes. For example, the EHR vendor presumably is driven by what the customer wants to buy. The customer (physician practice, hospital or health system) is driven by what their management will finance. Part of what MACRA (the Medicare Access and CHIP Reauthorization Act) is attempting to do is put a greater focus on payment that rewards better quality rather than better documentation of services. As this starts to happen, it will push the driver to where it needs to be – on quality care delivery. So for example, providers will be paid for the number of diabetics under control rather than the number of diabetics they treat. Having these incentives aligned can only benefit the provider, the patient and the payer.
Population health, modern care needs, and financial care incentives all have to do with getting the patient to stay well, providing them with the right level of care at any given moment when needed, and engaging patients to the point where they can do more on their own when they're away from the provider's office. On the acute side, it's about preventing medical errors and being able to optimize high-tech care so extensive treatments are administered to the people that need them.
Optimizing health IT investments is about leveraging technology currently available and using it for more than being able to complete the EMM codes for documentation. It's about being able to imbue IT with information that is provided at the optimal moment as needed. It's about delivering content with an actionable answer.  It is about achieving demonstrable outcomes which improve patient outcomes while reducing unintended variability.