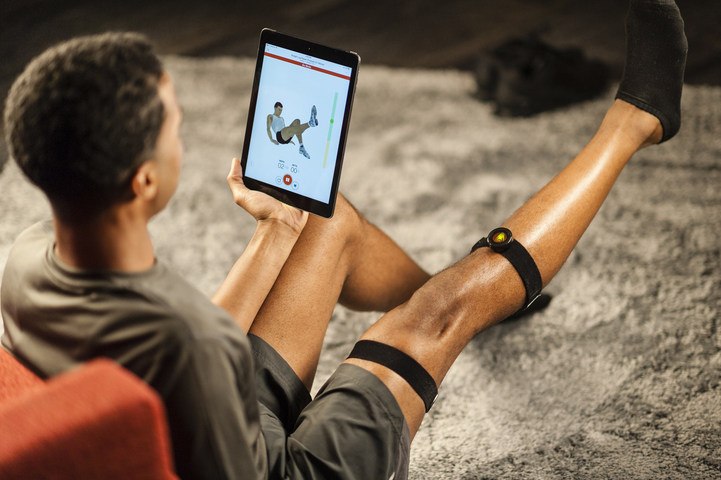 Editor's Note: Robert Haywood is the Senior Marketing Manager at Breg, a provider of premium, high-value sports medicine products and business solutions that advance orthopedic patient care.
Game console therapy solutions were originally designed for use in skilled nursing and facility settings. Recently, their use has expanded to include pre-and post-operative therapy at home. Game console therapy involves performing exercises in front of a TV using an Xbox® or camera enabled laptop/tablet tracking the patient's movement using Microsoft Kinect® camera technology. Results are delivered back to the therapist via a web portal with video communication enabled to discuss the patient's therapy. The goal is to keep patients compliant in the home setting in order to hit triple aim objectives: lower the cost of care, improve outcomes and create a superior patient experience. Patients also have the option to begin during "pre-hab" and extend into their post-acute therapy setting.
There is little argument as to the intended value of game console based therapy: get patients moving at home, keep them on the path to an optimal outcome in the intended timeframe and reduce the cost of the post-acute therapy portion of the orthopedic episode. However, there are several red flags that point to a sub-optimal experience with game console based therapy:
• The patient is "tethered" to a television/device in the home setting. With a growing number of total joint patients using smartphones and tablets, offering a mobile platform is essential. Many patients want the ability to do their exercises when and where they have the time. Likewise, clinicians need the ability to monitor/communicate from whenever and wherever as well. Time is of the essence; in our increasingly mobile society data must be available when needed.
• The solution can be complicated to learn/use for patients. Introducing a new technology (game console) vs. using a known platform (smartphone, tablet, etc.) is inefficient. By using a familiar platform the patient knows and is comfortable with, there will be less apprehension and likelihood they will abandon the technology. Recent studies show that 70% of the baby boomer population owns two smart devices or more1 and 50%+ of the baby boomer population owns a smartphone.
While smartphone and tablet ownership have grown 10x since 2010, in contrast, only 15% of baby boomers own a gaming console and gaming console ownership is flat since 2010.3 Therefore, providers will need to figure out how to rent consoles, or otherwise solve for the fact that a large percentage of their patient base will not have these units.
• Camera technology limitations. Offering a simple, yet accurate, method to gather range-of-motion is critical to the first 8-12 weeks of a total joint patient's rehab. Camera technology has proven challenging when used to provide accurate measurements for flexion and extension. Without trust in accuracy the clinician may not prescribe or fully use the solution, neutralizing the efficiency gains.
• EMR connectivity limitations. With the growing inoperability between clinical data systems, sharing data with a clinic's EMR will be mandatory and critical. Currently, game console-based solutions are limited when it comes to EMR connectivity. Without the ability to seamless connect with the patient's care record, health systems will dismiss console-based systems. Connectivity is no longer a "nice to have," it is now "a must" to play in the space. Data and results, including patient-reported-outcomes (PROs) and progress notes, are essential to keeping a care team aligned on a patient's progress. With the growing size of organizations and care teams, creating a silo effect will ultimately cause extra time and effort spent tracking down patient information. As patient and procedure volume grows, stand-alone systems will be completely phased out due to inefficiencies.
While there is benefit in game based remote therapy, the solution falls short by creating value gaps because of the limitations of tethered, console-based systems. These gaps are a significant barrier in "crossing the chasm" to delivering true value to the market with remote therapy monitoring. Untethered mobility, familiarity, flexibility, simplicity and interoperability will be the absolute drivers of adoption and adherence. To drive critical mass in the remote therapy space, both patients and clinicians need to have trust in the solution(s).
The challenge to the industry is to drive for a better solution. To improve patient compliance and help achieve the triple aim, remote therapy monitoring must use a patient-friendly, ubiquitous platform, have true portability with anytime, anywhere connectivity, and interoperability with the provider's EHR/EMR for a seamless integration of data. Providers, patients and organizations cannot settle for anything less.