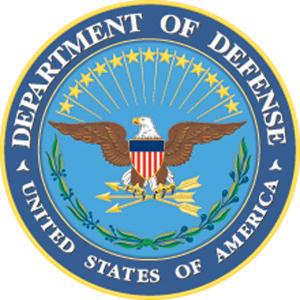 Officials announced on Thursday that the Department of Defense (DoD) will delay the roll out of its $4.6B DoD EHR due to data integration issues with legacy systems. The EHR known as MHS Genesis was originally scheduled to go-live on 12/6 at selected hospitals and clinics in early December, moving away from the DoD's legacy AHLTA and CHCS systems. 
Here are 8 things to know about the DoD EHR implementation delay:
1. The data integration issues with legacy systems were first discovered during integrated testing performed by Leidos & DoD, according to Stacy Cummings, DoD's program executive officer for Defense health management systems. 
2. "We challenged ourselves to a very, very aggressive schedule, because we know this system is going to work and it's going to improve health care," Cummings explained to reporters according to Federal News Radio. "When we identified issues, we decided to take the time we needed to get it right. We think the users we're supporting deserve that, and the few months we're investing right now is going to enable us to get it right on day one." 
3. A new schedule will be announced in the next 30 days, according to a statement from the DoD Healthcare Management System (DHMS) Modernization Program Management Office (PMO). The expected delay is more than a few months. 
4. Department of Defense officials noted that the pending delay would not result in any increase to the project's five-year $4.6 billion cost.  
5. Phase 1 go-lives for the MHS Genesis are Fairchild Air Force Base in Spokane, Washington and the Oak Harbor Naval Hospital on Washington's Whidbey Island.
6.  Due to the delay, the DoD will remain on legacy systems AHLTA and CHCS after the initial Dec. 6 date for GENESIS roll-out. 
7. "On average, even a commercial provider takes 15 to 18 months from contract award to implementation. I don't think we're seeing anything out of the norm," she said. "I will say that what's different about us is we're adopting an enterprise solution. We can't optimize GENESIS just for one military treatment facility, we're doing this integration and these interfaces once, as opposed to a commercial hospital where they might have interfaces that are local," stated Cummings. 
8. Subcontractor Cerner also reported that the delay would not affect the overall rollout to the rest of DoD's medical facilities. 
The contract, known as the Defense Healthcare Management System Modernization (DHMSM), is an initiative designed to modernize the military's healthcare system, enabling patients and clinicians to capture and share health data that can improve the continuity and quality of care for those who serve and have served our country and their families.