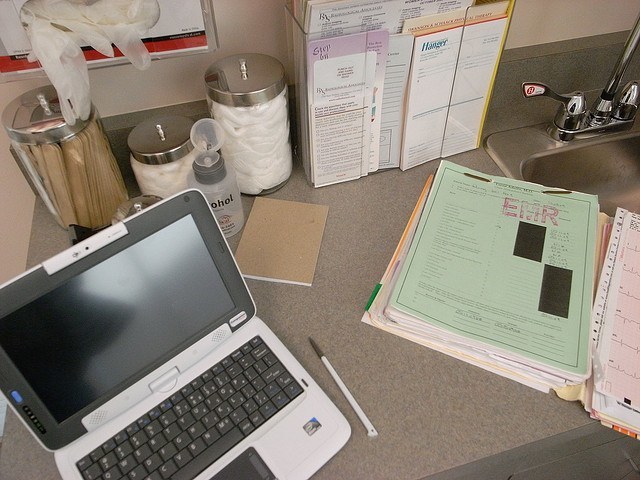 Editor's Note: Karen Conway is the Executive Director of Industry Relations at GHX, a provider of healthcare-focused supply chain solutions.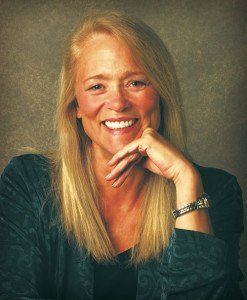 Much of the conversation at this year's HIMSS conference was removing the barriers to the data that exists in electronic health records (EHRs).  At least one session- the HIMSS Supply Chain Special Interest Group – focused on the overlooked need to first populate EHRs with quality data about the products used in healthcare.  Otherwise, you know the old adage:  Garbage in, garbage out.  
Health and Human Services Secretary Sylvia Burwell kicked off the conference outlining three tenets of delivery system reform, including the need to unlock healthcare data in EHRs to better inform doctors and help patients become more engaged in their care.  Secretary Burwell and Acting Assistant Secretary for Health Karen DeSalvo, M.D., both spoke of the need to remove artificial barriers, including commercial, legal and unfounded security concerns that have made it hard for clinicians and researchers to access that data.  Yet, the question remains: Does it tell you what you need to know?
The source of product data for EHRs should be the item master, the database of products purchased in the materials management or enterprise resource planning system.  When those products are used in patient care, they can be documented in a specific patient's medical record.  To understand how they have an impact on quality, if not cost of care, the data on those products needs to be accurate and complete.  
No where is this more important than for implantable devices, such as cardiac stents and replacement joints.  Without good information on which specific products are implanted in which patients, how can we effectively identify and notify patients if there is a product recall?  
Better detail on products and their attributes can also help us understand when the composition or structure of a product may have an impact on quality.  For example, if we had more information on the attributes of hip implants, we might have recognized earlier that the direct contact of components may have been the source of the problem for some patients who received metal on metal hip implants.  
More detailed information can also help us understand which products – or product attributes – work better on which patients.  Studies have shown that certain pharmaceuticals work better on different patients.  When launching his Precision Medicine initiative, President Obama stated that: "physicians recognize that every patient is unique and when possible, treatment should be tailored to their needs".  If this holds true for pharmaceuticals, it can also be the case for medical devices. Consider drug-eluting stents, which are implanted in half a million patients each year, with different makes and models containing different pharmaceuticals.  
Lack of good data on implantable devices has also created challenges for patients undergoing revision surgery.  In 2011 alone, there were more than 125,000 revision surgeries involving hip and knee replacements.  In as many as one-third of those surgeries, the physician was unable to identify the specific implant before or during the case, which can result in not having the right instrumentation on hand to conduct the surgery.
The introduction of mandatory bundled payments for hip and knee replacements will draw further attention to which implants are used in procedures.  The implant itself can account for a significant portion of the procedure and will be part of the equation as hospitals and other providers work to lower the total cost of the procedure while ensuring quality.  
To address many of these issues, the U.S. Food and Drug Administration (FDA) mandated in 2013 that manufacturers of medical devices provide a unique device identifier for their products and publish additional data – including product attributes – to the FDA's Global UDI Database (GUDID).  Meanwhile, under Meaningful Use Stage 3 rules, EHRs need to hold UDIs as part of a list of a patient's implantable devices and to be able to pull data from the GUDID.  
The reality is that the accuracy and quality of data in the EHR is dependent upon what happens upstream.  For product data, the EHR and the item master must be in sync.  The FDA, working with the National Library of Medicine, has built APIs for the GUDID that make it easy to download the data published by manufacturers.  It is still incumbent upon hospitals and healthcare systems to ensure their item masters can also hold data from the GUDID and other sources, either in their on-premise systems or in virtual item masters.  
During a procedure in the OR, it is hard enough to change process to ensure accurate point of use capture.  If the UDI can be captured and linked back to more comprehensive data in the item master, we can get closer to the level of detail we need to understand the role of products on our journey to better cost and quality in healthcare.  
References: 
EMR Integration: Mitigating Supply Chain Financial Risk. http://www2.deloitte.com/us/en/pages/life-sciences-and-health-care/articles/electronic-medical-records-integration-mitigating-supply-chain-financial-risk-health-care-providers.html.  Accessed March 14, 2016.
FACT SHEET: New Patient-Focused Commitments to Advance the President's Precision Medicine Initiative.  https://www.whitehouse.gov/the-press-office/2015/07/08/fact-sheet-new-patient-focused-commitments-advance-president%E2%80%99s-precision.  Published July 8, 2015.  Accessed March 20, 2016.
Wilson N, Broatch J, Jehn M, Davis C. National projections of time, cost and failure in implantable device identification: Consideration of unique device identification use. Healthcare (2015) http://dx.doi.org/10.1016/j.hjdsi.2015.04.003i