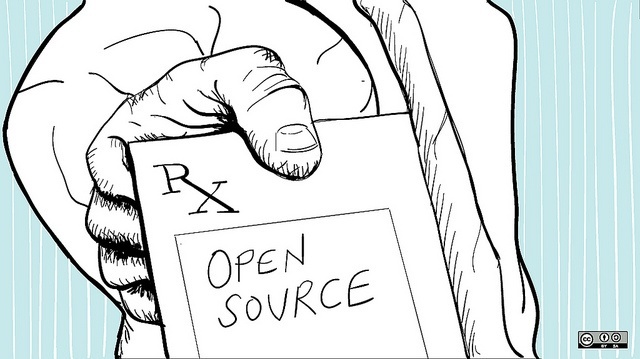 Editor's Note: D'Arcy Gue is one of the co-founders of Phoenix Health Systems, a healthcare IT consulting and outsourcing firm. In April 2015, Phoenix welcomed a merger with Medsphere Systems Corporation and now serves as the vice president of industry relations for Phoenix Health Systems, the health IT services division of Medsphere. 
On the face of it, the use of computers to order prescriptions seems like a no-brainer. Who, after all, is capable of reading a physician's handwriting?
But if we set aside clichés, there is still this question: Does e-prescribing provide distinct benefits over handwritten patient prescriptions? With acknowledgement of some drawbacks, it would seem the scales tip decidedly toward e-prescribing as a net positive.
E-prescribing Benefits
Electronic prescriptions help keep patients focused, according to a Health Management Technology (HMT) report on a 2012 Surescripts study that found a 10 percent uptick in "medication adherence" to prescriptions filed electronically.
"The Surescripts analysis is an important contribution to a growing body of literature on e-prescribing and on medication adherence," Harvard Medical School's William H. Shrank told HMT. "In a huge study, they have shown a clear link between e-prescribing and first-fill medication adherence."
According to the World Health Organization, roughly 50 percent of patients globally don't follow their prescription regimen, resulting in 125,000 preventable deaths and billions of dollars in unnecessary healthcare costs. Surescripts estimates that more rigorous commitment by patients to taking medications could create between $140 billion and $240 billion in savings and better outcomes.
Perhaps the most obvious benefit of e-prescribing is the one initially referenced—improved legibility. According to research conducted in two Sydney, Australia, hospitals and reported on by PLOS Medicine in 2012, this is one component in a broader patient safety benefit.
Using hospital wards with no e-prescribing as controls and separate e-prescribing wards as test subjects, the researchers identified "statistically significant" error rate reductions of 66.1 percent and 60.5 percent as a product of "a large reduction in unclear, illegal, and incomplete orders." More importantly, the bulk of the improvement came from reductions in "serious errors" as opposed to what the study calls "clinical errors" of less significance and potential impact.
Additional analysis by Surescripts shows cost savings as a result of fewer adverse drug events and patient readmissions, as well as reductions in unnecessary staff hours, can range from roughly $100,000 annually for a small hospital to over $1 million for a very large inpatient facility.
A 2013 study published in U.S. Pharmacist concluded that e-prescribing's benefits (lower overall costs, better access to prescription records, improved workflow, time saved on verifying handwritten orders, access to patient insurance information) outnumber costs: difficulty of fixing incorrect orders, problems with software design, prohibitive software purchase and start-up costs.
"It is anticipated that, with continued advances in technology, these problems will be resolved and e-prescribing will yield more benefits than risks for patients, providers, and pharmacists," write the U.S. Pharmacist authors. "Utilization of technologically advanced e-prescribing software is projected to improve pharmacy workflow and efficiency while reducing prescribing errors, and to ultimately enhance patient safety."
E-prescribing also gives hospitals and physicians a tool in America's current surge of opiate addictions and deaths. So alarming has been this trend that the state of New York has mandated the use of e-prescribing by 2016. Already, New York reports a decrease of 75 percent in "doctor shopping," the practice, usually by addicts, of going from doctor to doctor to obtain prescriptions for controlled substances.
Currently, only New York and Minnesota require electronic prescribing, even while the potential benefits to individual patients with addiction issues has been apparent to many physicians for some time.
"I had an example last fall of someone getting Ritalin from 16 doctors. I spent a half hour on the phone with him, that day, and I then called a psychiatrist from whom he'd brought the letter saying he had ADHD symptoms," Texas physician Matt Weyenberg told Dana Blankenhorn of ZDNet Healthcare. "The doctor asked how I figured it out. I said with my Electronic Medical Record (EMR), and he said what's an EMR."
E-Prescribing Considerations
So, what should a healthcare organization consider in implementing an e-prescribing solution? For most hospitals, e-prescribing decisions will be made in the context of acquiring an electronic health record (EHR), which is a serious and extensive process. Part of that process includes engaging with a health information network provider that connects hospitals and pharmacies.
Hospital administrators and leading physicians should ask themselves questions about an e-prescribing solution AND a prospective network provider when looking at EHRs.
1. Will clinicians use the e-prescribing solution? Meaningful Use Stage 2 requires that 50 percent of all prescriptions be sent electronically. Unwieldy systems give clinicians reasons to not use them.
2. Is the information network secure? Ask questions about system and network security. The use of VPN and SSL network technologies to meet HIPAA requirements should be part of the discussion.
3. What do the pharmacies we work with use? Check with the external pharmacies you currently engage with to determine which information network they currently use.
4. Are there transaction fees on the network? As with any transaction, ask questions to find out where additional fees might be hiding.
5. How do we introduce e-prescribing to patients? Especially with older patients, e-prescribing may be a source of some insecurity because they don't get an actual paper prescription. Take the time to explain how it works and perhaps, at least initially, give them something to take to the pharmacy with them.
Even while there is considerable consternation and debate about the efficacy of EHRs, the value of e-prescribing functionality has become more readily apparent to physicians, hospitals and health systems.
According to Persistence Market Research, the e-prescribing global market, valued at $250.3 million in 2013, is expected to grow 23.5 percent annually to 2019 and achieve an estimated value of $887.8 million.
"Thanks in large part to two federal initiatives – first the Medicare Improvements for Patients and Providers Act of 2008, or MIPPA, and later meaningful use – e-prescribing has made huge gains through the first quarter of 2014," Mike Miliard of Healthcare IT News writes about an Office of the National Coordinator (ONC) report. "Using data from Surescripts, the nation's largest e-prescription network, the study shows a steep and steady climb for eRx – from 7 percent in 2008, when MIPPA was passed, to 24 percent in 2011, when meaningful kicked off, to 70 percent today."
In all likelihood, your healthcare facility's e-prescribing decision will be one component in a more extensive health information technology strategy. Talk with colleagues outside your immediate sphere to see what they're using and how they feel about it, or spend some time with a consultant to learn more about all your options. 
Opinions expressed by HIT Consultant Contributors are their own.