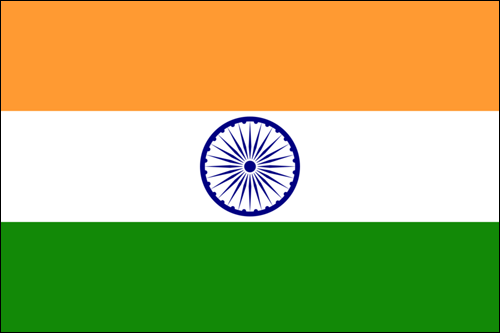 India's digital health startups are joining the table with a tried & trusted strategy – bridging the gap between providers and end-users. But these particular startups certainly face a unique set of challenges as the country embraces innovation.
A Country of Paradoxes
Interesting fact: Slum-dwellers have mobile phones but no clean water – over 930 million Indians have cell phones, but no access to clean water. There is no central regulatory authority for health services, as most Indians are uninsured, and in order to catch up to 'more developed nations,' it needs to spend $50 billion just on hospital beds.
There are two Indias – the gleaming host of tech hubs like Bengaluru with one of the largest emerging middle classes and the other, a rural landscape riddled with inadequate infrastructure, service delivery and education.
Every day, financial resources are being split between providing basic needs and dozens of private-public partnerships aimed at establishing point-of-care facilities. Even within the startup environment, there is a clear divide between companies that are focused on creating solutions for Indians, in direct response to the country's particular circumstances, and those developing products for global markets.  
In addition to the battle of addressing non-communicable diseases (NCDs) versus basic needs, the challenges health tech faces in India include: doctors' hesitancy to adopt new products, difficulty in accessing patients, cultural understandings of preventative healthcare, inadequate infrastructure (even for telemedicine) and the disconnect between public and private services and funding.
At the 2014 World Economic Forum, the Harvard School of Public Health presented data showing the economic impact of NCDs on the Indian economy. "India stands to lose $4.58 trillion before 2030 due to NCDs and mental health conditions. Cardiovascular diseases, accounting for $2.17 trillion, and mental health conditions [$1.03 trillion], will lead the way in economic loss."
It's clear the battle between addressing NCDs and basic healthcare is still raging – Deloitte reports that the government spends almost half its resources on in-patient beds for lifestyle diseases. The relatively new BJP government, however, is on track to usher in a new high-growth economy that leverages Indian social entrepreneurship attention to meet the basic needs of its citizens, acting upon the realization that federal programs cannot effectively provide services to everyone.
A New Face for Healthcare
The factors paving the way for digital health startups in India have been in play for almost a decade now – a rapid growth in GDP, smartphone penetration and half a billion citizens under the age of 25.
Timing is at its peak as Prime Minister Modi has ensured a more liberal regulatory framework for businesses; large corporations like Accel are investing upwards of $300 million, and acquisitions and exits are becoming more popular. Just last year, annual funding for startups in India tripled last year with over $5 billion spread over 300 deals.
Add tech startup incubators like HealthStart and InnAccel and the government's support for innovation to the mix and it's evident that India is poised to make a large impact. InnAccel aims to make India a global leader in affordable medtech by producing fifty novel medical devices and diagnostic tools by 2020. The accelerator also aims to launch 25 critical medical device/ technology products in India by 2025, capitalizing on a market that is estimated to be worth $42 billion in that same year.
Here are ten Indian digital health startups to keep on your radar: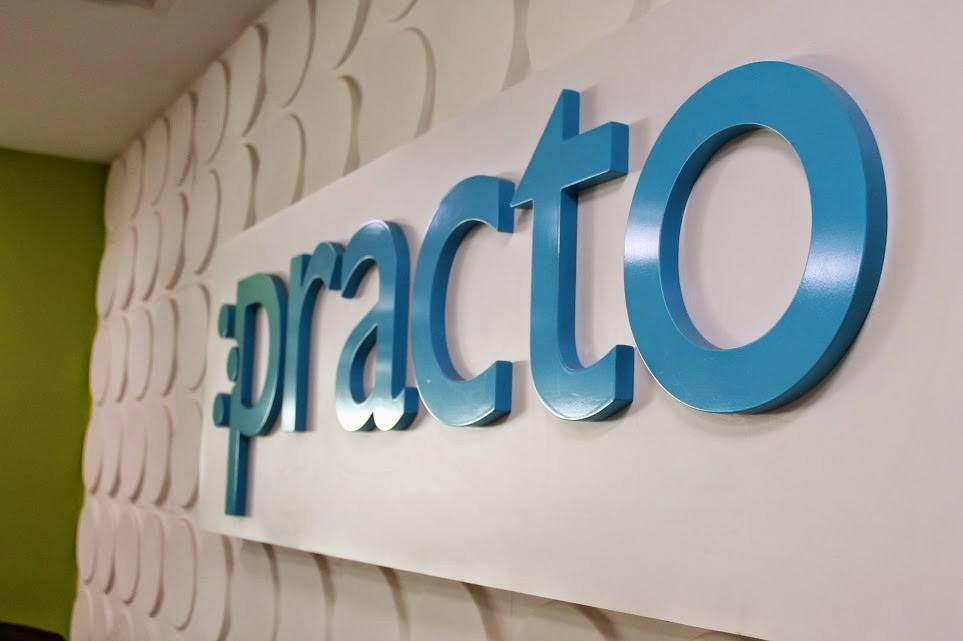 Offering a suite of CRM, practice management and marketing tools, Practo's platform offers doctors new ways to highlight their practice, reach target patients and increase revenue by offering online consultations. Attacking issues of visibility and growth from the ground up, Practo not only brings users to points-of-care more efficiently, but its tools allow clinics to run like businesses so doctors can focus on healing patients.
Founded: 2008
Founders: Abhinav Lal & Shashank ND
Category: Care Delivery & Management
Funding: $124 million
Why you should pay attention – Cited as one of the fastest growing healthcare platforms, Practo now features over 200,000 medical professionals and handles upwards of 10 million searches each month. Having raised $30 million in a Series B and $90 million in its Series C, Practo is one of the few startups that has the capital to match its aggressive (so far) growth strategy. Already serving 35 cities in India, the company plans to extend coverage into 100 Indian cities and 10 countries over the next six months through acquisitions and further development.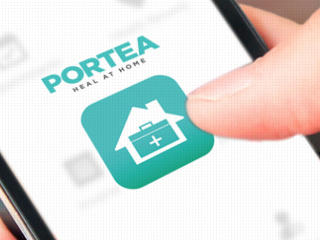 Addressing the lack of accessible healthcare, Portea has designed an in-home healthcare program for those suffering from acute and chronic illnesses. Post-op patients can have doctors, specialists or physical therapists visit their homes along with transportable, reliable equipment.
Founded: Unknown
Founders: Manjusha Anumolu, Ganesh Krishnan & Meena Ganesh
Category: Care Delivery
Funding: $46.5 million
Why you should pay attention – Not only is Portea directly addressing the issue of healthcare accessibility, but it is has expanded the pool of resources available. From staff to technology, Portea allows caregivers to better manage chronic and acute conditions, integrate wellness and prevention into patients' daily routines and lower rates of possible readmission. Not only can this revolutionize care delivery in India, but it also has the ability to boost the economy should it expand its scope of services to training caregivers and partners.
3. Lybrate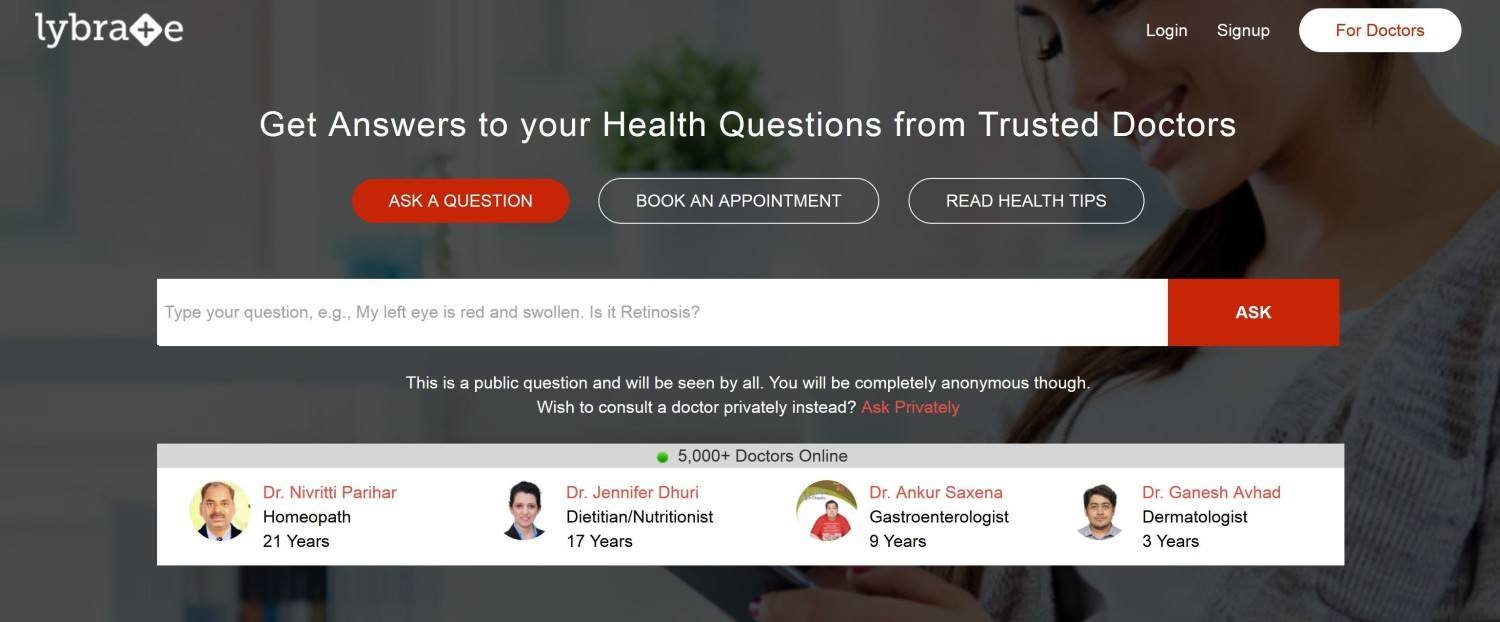 The Lybrate platform addresses care accessibility through telemedicine and transparency. Users can choose from over 80,000 vetted doctors, see the fee amount up front and pay for a live consultation saving as much as 70% in time and other expenses.
Founded: 2013
Founders: Saurabh Arora
Category: Care Delivery
Funding: $11.4 million
Why you should pay attention – The transparency that Lybrate brings to the market is invaluable as it plays a crucial role in transforming patients into consumers. Fees are set for an assured, standard quality of care but may also provide the unintended benefit of market price regulation.
4. DocEngage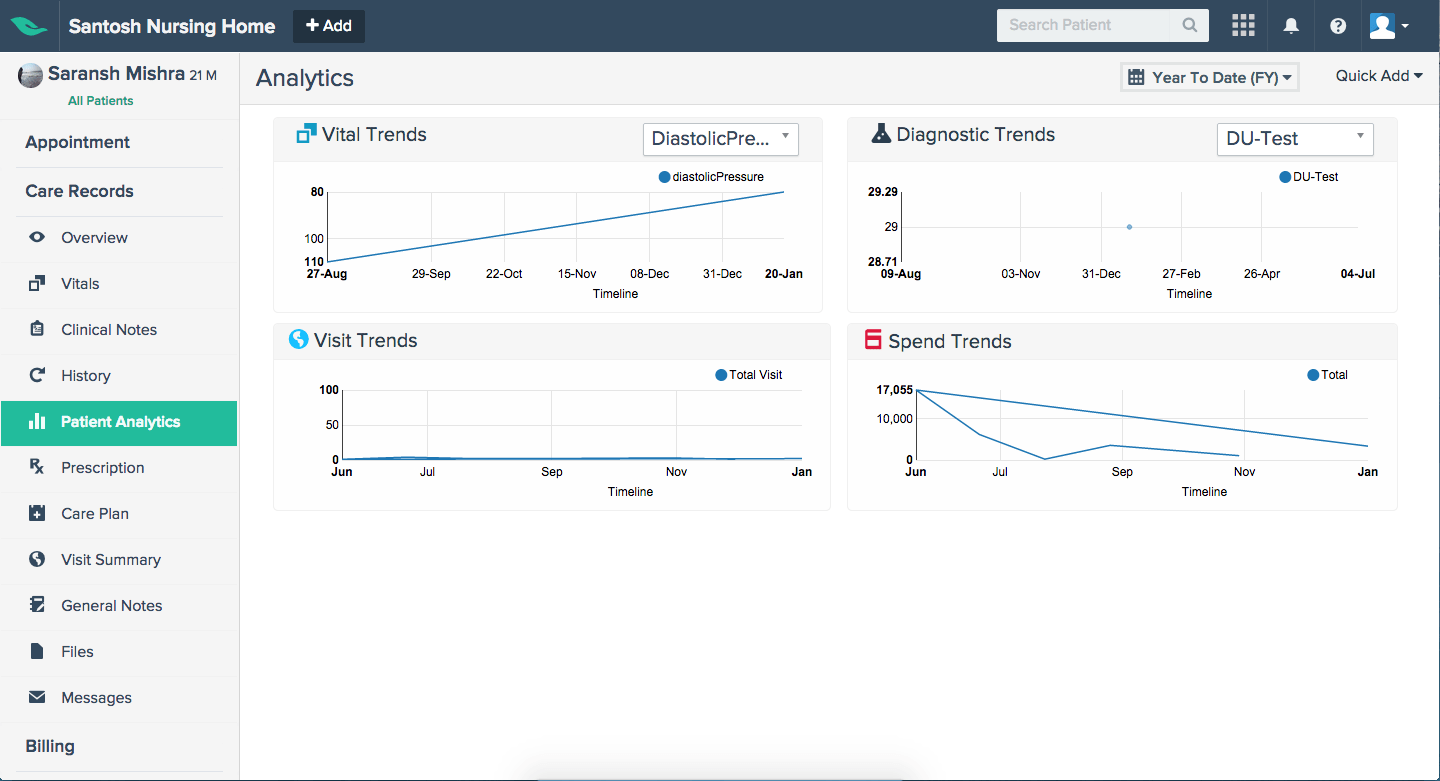 Designed for scalable clinic growth and management, the DocEngage platform standardizes procedures across affiliate clinics, helps users assess inventories across locations to better manage resources, integrates additional sources of revenue through upselling and provides a high level of engagement for patients through membership and loyalty programs without straining clinics' resources.
Founded: 2013
Founders: Asha Satapathy & Ahimanikya Satapathy
Category: Management
Funding: Undisclosed
Why you should pay attention – After partnering with NYC-based health incubator, StartupHealth, not only has their number of partner clinics grown from four locations to 25, but adoption of the platform has resulted in a 40% reduction in overall costs reported.
5. LiveHealth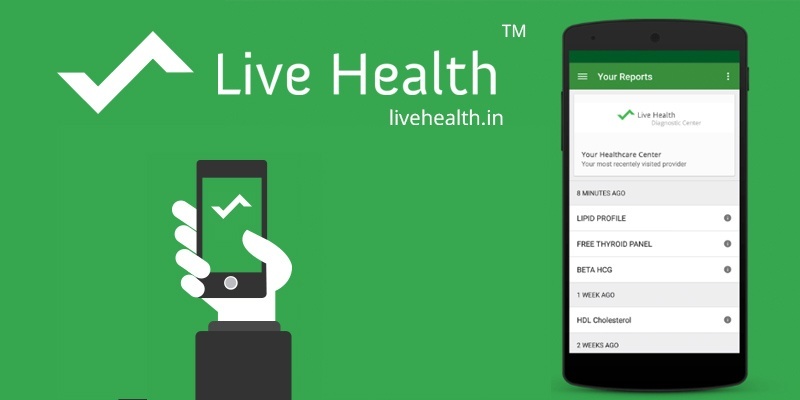 The LiveHealth platform pulls and aggregates patients' medical/health records, data, doctors' reports and test results storing them securely for constant and convenient access. The provider portal has CRM features and practice management tools to make offices more efficient, enabling doctors to spend more face time with patients.
Founded: 2013
Founders: Sanket Savia, Abhimanyu Bhosale & Mukund Malani
Category: Care Delivery & Management
Funding: Undisclosed
Why you should pay attention – App features enable doctors to communicate with their patients and push relevant product packages with exclusive promotions. This gives pharmaceutical, medical device and insurance companies entering the Indian market or looking to grow their consumer base an efficient way of reaching patients.