6. Praxify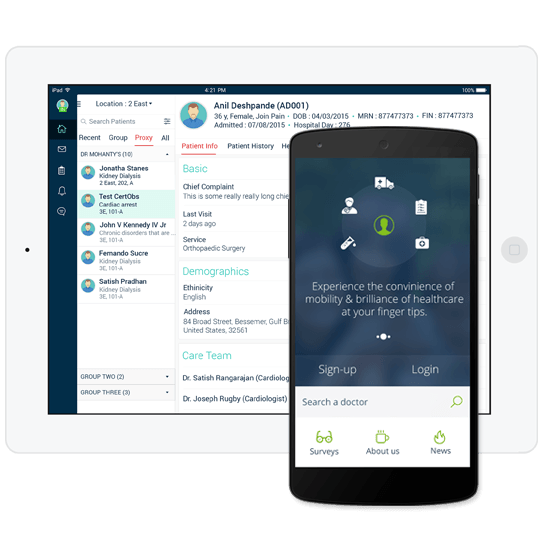 This platform was 'designed to unite the scattered world of healthcare, aiming to be a one-stop shop for all stakeholders, from patients to lab techs. The patient app stores health records, tracks medication and adherence, monitors family member wellness and allows consumers to make appointments, essentially letting the patient control more of their healthcare experience.
Founded: Unknown
Founders: Undisclosed
Category: Care Delivery & Management
Funding: Unknown; participant of Microsoft Ventures
Why you should pay attention – One of the first EMR platforms on the market, Praxify has grown to provide so many services that it is quite literally healthcare in your hands.
7. Qikwell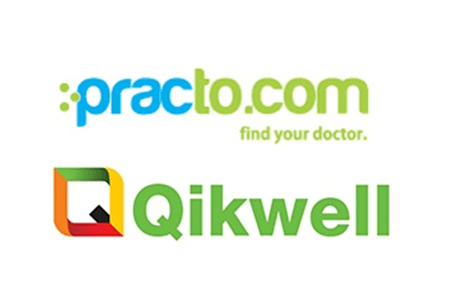 Similar to ZocDoc, the Qikwell platform allows users to peruse reviewed doctors/ specialists based on location or specialty, and book guaranteed appointments through services integrated with the platform.
Founded: 2011
Founders: Unknown
Category: Care Delivery & Wellness
Funding: $3 million; acquired by Practo in September, 2015
Why you should pay attention – Passing more than 1,000,000 facilitated appointments this year, Qikwell was recently acquired by Singapore-based competitor, Practo, for its large consumer base and revenue streams derived from its hospital partnerships.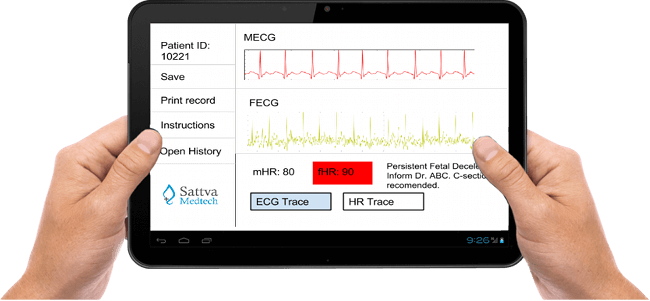 Addressing issues of maternal and infant mortality, this med tech company has developed a non-invasive device that can accurately collect physiological data making monitoring maternal and fetal health easier. Taking into account the non-traditional settings, lack of infrastructure and trained medical personnel, the easily transportable 2-pound device can assist in preventing up to 300,000 perinatal deaths every year.
Founded: Unknown
Founders: Vibhav Joshi & Sumedh Kaulgud
Category: Care Delivery & Medical Devices
Funding: Undisclosed
Why you should pay attention – The Sattva Fetal Lite brings the power of medical technology to the corners of the country. Each device comes with pictorial and vernacular instructions for low-skill health workers, has a 24-hour battery life and can wirelessly transmit data to the cloud, giving researchers a much more accurate picture of rural healthcare needs.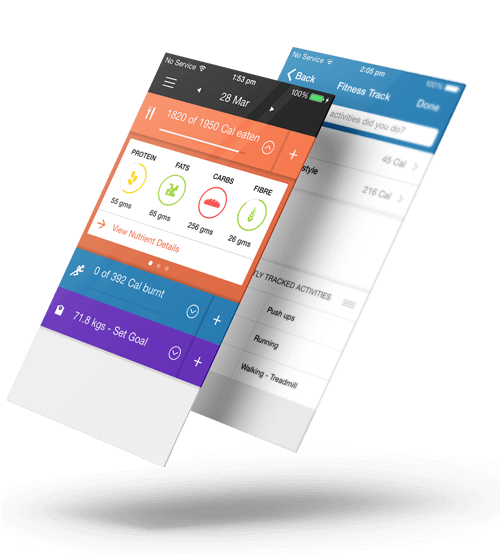 Prevention and wellness are at the core of this app that helps users monitor caloric intake, weight and other lifestyle choices. Behavior change is encouraged through partner coupons and the one-on-one pairing of users with coaches.
Founded: 2012
Founders: Sachin Shenoy & Tushar Vashisht
Category: Wellness
Funding: Undisclosed
Why you should pay attention – Providing actionable behavior change recommendations so much earlier in the Indian patient's life cycle can mean cost-reduction for the healthcare system overall. Over 80% of users reported achieving their weight loss goals while using the app and 50% reported an increase in daily activity. Partnerships with wearable devices, like RIST, and medical institutions like Medanta means the app is poised to be a leader in the space especially if it eventually considers working with providers, insurance companies and gym chains.
10. SocialBlood

Leveraging the penetration of Facebook, SocialBlood aims to connect blood donors with those in need. By aggregating data in real-time, highlighting locations in need of blood and locating potential donor matches on a map, the startup maximizes the efficiency of procurement in terms of cost and time.
Founded: 2012
Founders: Karthik Naralasetty
Category: Care Delivery
Funding: $96 thousand
Why you should pay attention – With the right incentives, marketing campaigns and in-app features, SocialBlood may be able to capture a much larger portion of the 800 million potential donors on Facebook. Consider how effective location-based Facebook alerts or SMS messages could be in encouraging donations and cutting the time between donation and transfusion.
Innovation Filling the Gap
It is evident that India's liabilities can also be considered its greatest assets – its population represents one of the largest untapped and emerging markets for the health industry. Given the new focus on funding innovation and expanding infrastructure, Indian startups have never had a more nurturing environment to experiment and thrive in. The question that remains isn't one of successes or acquisitions, but what the trajectory will be for startups working to improve the healthcare system. Will basic needs be met first or will India emerge as a powerful producer of global solutions? 
Editor's Note: Komal Garewal is a features writer for HIT Consultant. She is also a consultant for health tech companies looking to raise rounds via crowdfunding or sites like Healthfundr, where she is a Marketing and Growth Strategist. Get in touch with her on LinkedIn or follow her on Twitter.