The University of California, San Francisco, is the first healthcare provider in the nation to receive Institutional Review Board approval for use of Google Glass in surgeries, Sacramento Bee reports.
With so much buzz around the potential of Google Glass in healthcare, the approval by UCSF is a great indicator of the emerging role Google Glass could play in the healthcare setting.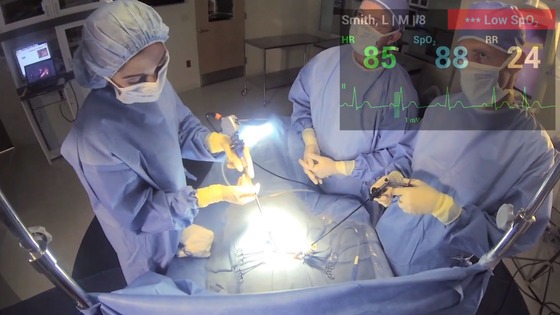 According to a report in HealthLeaders Media, Dr. Pierre Theodore, a cardiothoracic surgeon at UCSF has already performed 10 or 15 planned surgeries using Google Glass. Theodore noted that surgeons already use eyewear that magnifies the surgery site making Google Glass integration much easier (Mace, HealthLeaders Media, 11/26). UCSF performed a series of dry lab experimentations" to demonstrate:
Minimal distraction between hand-eye coordination and use of the device
The availability of images to and from the surgeons' field of vision
Google is already working with major vision benefits and frames creator VSP Global to get Google Glass inside  optometrist offices.
The possibilities of
Google Glass
does not come without some concerns. Ensuring patient information is stored seerately store from the image along with Wi-Fi demands that could possibly interfere with Glass are two key concerns.
Google Glass, which could bring even more sophistication and even greater timeliness to care communications, according to Dr. Rafael Grossmann who became the first surgeon to use Google Glass in the operating room this past June. Expect to see Google Glass in the ER and exam rooms in the near future.
Related: Is Google Glass the Future of Teletrauma
Featured image credit: The Ohio State University Wexner Medical Center