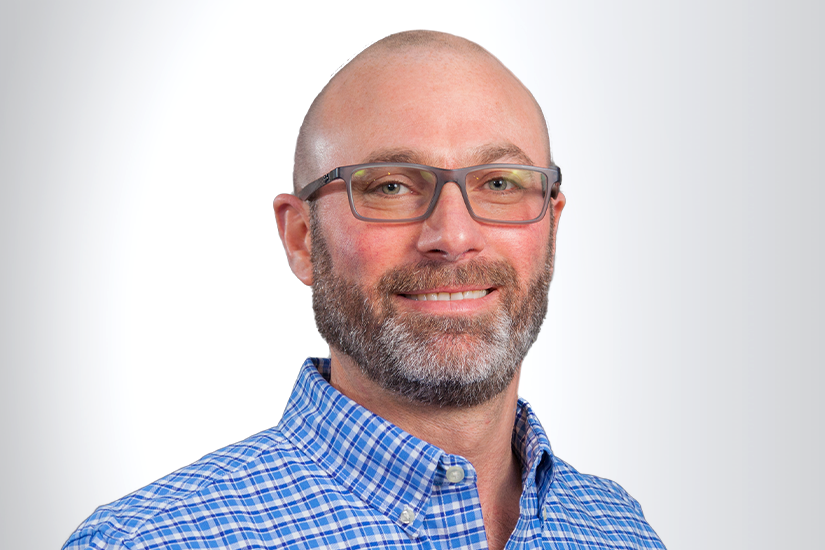 Over the past several years, urgent care centers nationwide have opened their doors to millions of patients in need of COVID-19 testing and treatment, driving an increase in daily patient visit volumes and new, challenging patient care demands. To accommodate this rapid influx, urgent care centers developed new workflows that prioritized efficiency and transitioned to a reimbursement model that rewards providers for the number of patients treated per day. As a result, urgent care centers across the country are now facing a new challenge: the degradation of their scope of care – a serious threat to the future of the on-demand care industry.
In order to maintain their acuity edge and remain competitive with telemedicine, retail clinics, and on-demand primary care, it is imperative for urgent care leaders to recognize the shortcomings of this new reality, develop a comprehensive plan to reverse its diminishing scope of practice and restore its original purpose of providing high-quality, high-velocity care to the masses.
Education and Training for Advanced Practice Providers
Over the last several years, the industry has seen a huge influx of advanced practice providers (APPs), accounting for approximately 84% of urgent care providers. Prior to the pandemic, newly hired urgent care APPs went through a training period, alongside a physician or highly experienced APP, where they were given time to learn robust procedural skills. Out of necessity to handle the increase in patient visit volume, the pandemic essentially eliminated this training period.
APPs are now experts in caring for COVID, but this has come at the cost of losing many essential skills that were once an everyday part of urgent care, such as on-site laceration repair, fracture care and radiology. In order to restore essential services and enable urgent care centers to operate at the top of their scope of practice, providers need to expand their capabilities and have confidence in their skill set. One promising solution is comprehensive education and training for APPs to serve as an across-the-board refresher and expansion of clinical skills and services. An urgent care training continuation will help to decrease inconsistencies among urgent care clinics and ensure APPs and nurse practitioners are operating within a consistent skillset.
Proper education and training should be unique to the needs of every individual operation. In order to develop a training and education program that properly identifies and addresses the current deficits of care, urgent care leaders must take a comprehensive look at their businesses to understand where their inefficiencies lie by evaluating what types of patients they once treated that they no longer do; surveying whether their experienced providers agree with the workups and care being provided by your less-experienced providers; understanding how their physicians and APPs feel about their skills and ability to perform complex procedures; and assuring their clinics have the necessary supplies to treat higher-acuity patients. With the right training and focus, urgent care across the country can achieve a higher scope of care.
Profitable Reimbursement
At the core of acuity degradation was the shift in reimbursement policies to emphasize high productivity and labor cost savings. When urgent care was first popularized by emergency medicine physicians more than 20 years ago, the focus was on keeping patients out of the emergency room. With a staff composed of highly skilled and trained ER physicians, urgent care centers could perform laceration repairs, casting, EKGs, fluid hydration, and other "complex" procedures. These services were reimbursed by insurance companies under a fee-for-service (FFS) model, offering urgent care clinics a lucrative payout while still presenting value to consumers versus a trip to the emergency room.
Over the last several years, payers started shifting away from the FFS model and started using a case rate reimbursement model which offers a flat fee based on the weighted average of all services for each visit. In response to this, the industry started to focus on cases that could be treated most efficiently, and patients per hour per provider became the main KPI in urgent care. The COVID-19 pandemic catalyzed this trend as millions of patients looked to urgent care for testing and treatment options, leaving patients with non-COVID related, "complex" issues waiting for hours in a sea of COVID patients, or being directed to the emergency room for treatment- a complete reversal of the intended value proposition of urgent care.
As urgent care clinics try to recover lost revenue by increasing their efficiency, they take on more low-acuity cases, and the cycle continues. To break this sequence and to restore the original purpose of urgent care, clinic leaders should prioritize reducing the number of patients they refer out of urgent care centers and restore their clinic's ability and willingness to treat higher-acuity patients. To achieve this, clinics can implement referral standards and limitations for high-acuity injuries and offer financial incentives to providers to perform certain "complex" procedures. Doing so will help encourage providers to increase their scope of complex care and will restore urgent care's credibility to treat a robust range of higher-acuity patients. As the number of higher-acuity cases increases, especially among established patients, reimbursement per visit will start to increase once again.
When operating at the top of their scope of practice, urgent care centers nationwide offer tremendous value to their patients. Through robust provider training programs, coupled with additional clinic resources and changes to their profitable reimbursement models, urgent care centers can continue elevating their scope of care, and maximizing their value to an increasing number of patients.
About Monte Sandler
As a dynamic leader on the Experity Executive Leadership Team, COO Monte Sandler is committed to building and maintaining collaborative partnerships with urgent care organizations across the country to ensure Experity's Operating System helps them reach their operational and financial goals in this competitive healthcare market. Monte is a CPA and holds a BS in Accounting from Indiana University Kelley School of Business.