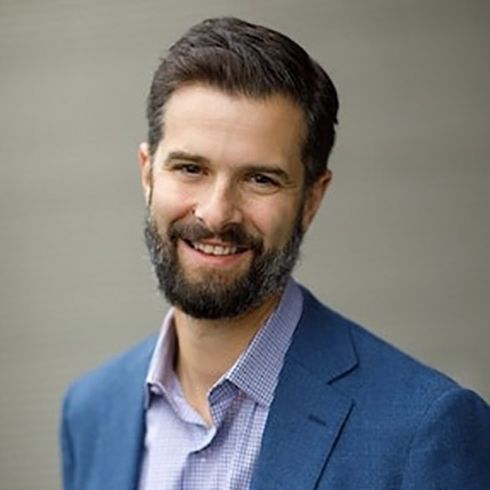 About one out of five Americans with serious illness struggled to access care during the pandemic, and rates were significantly higher among disadvantaged populations, a 2022 study found. Now, as mental health-related visits in emergency departments (EDs) continue to rise, healthcare professionals must consider: "How can we create better behavioral health supports for people in crisis?"
It's a question that has significant implications for quality of care as well as cost.
The High Cost of Poor Behavioral Healthcare
A recent study indicates 10% of patients account for 70% of the nation's costs and that more than half of these patients have a diagnosed mental health disorder. When these individuals face mental health challenges, they often seek care in the ED—the point of least resistance to care access—because they lack quick access to care in lower-cost settings. 
But EDs are ill-equipped to treat these complex health issues. Not only do ED staff lack the time and training to deliver the nuanced behavioral health assessments and treatment these individuals need, but the often noisy, fast-paced ED environment makes it difficult to provide this type of care. In addition, the complexities associated with finding the appropriate follow-up care for patients' behavioral health needs create "a cycle of ED help-seeking behaviors and mental states that worsen with early discharge," researchers say.
Now, as Medicare and Medicaid continue to move toward value-based contracts, developing practical strategies for meeting the behavioral health needs of vulnerable populations has become even more critical. But too often, hospitals and health systems direct resources toward population-specific solutions without seeing significant change. That's an approach healthcare organization can no longer afford to take, given already-significant pressures on margins and staff.
Innovating for a Better Behavioral Care Encounter
Innovative organizations are finding value in solutions that better identify patients' behavioral health needs at the point of care and connect these patients with the appropriate outside support. Here are three examples of behavioral health innovations in the ED that are making a difference in quality of care, patient health and cost.
Receiving real-time alerts at the point of care. When it comes to behavioral health crises, timely intervention is everything. Across the country, innovative EDs rely on real-time notifications pushed directly into the EHR to rapidly identify behavioral health patients with multiple behavioral health-related ED visits and alert appropriate care team members. These data feeds supply information from the health professional's own facility as well as other area hospitals, primary and behavioral healthcare providers, and health systems.

By enabling ED staff to quickly bring in and coordinate their efforts with those who are familiar with the patient's case, both immediate treatment and ongoing follow-up care improve. For example, staff at Rappahannock Area Community Services Board (RACSB), based in Fredericksburg, Va, receive alerts when a patient with a behavioral health-related challenge has recorded five ED visits within the past 12 months. Within seconds of the patient's arrival, real-time notifications are delivered to the members of the patient's care team—including specialty physicians and case managers—who are best positioned to intervene. As a result, patient care, workflows, and documentation improve, allowing RACSB to leverage data through the platform, identify homelessness as a key need for many of these patients, and obtain a $819,577 grant to build supportive housing for individuals with serious mental illness.
Providing 24/7, personalized support for patients with high utilization. Not all crises occur between 8 a.m. to 5 p.m., and studies have shown that the timing of a crisis can play a critical role in patient outcomes. In fact, one 2020 study shows increased ED admissions on nights and weekends, a time when specialized providers may be less available. As a result, poorer health outcomes were reported for patients who were admitted to the ED outside traditional business hours.

Successfully meeting the needs of vulnerable behavioral health populations requires putting systems in place to ensure personalized behavioral health support is available 24/7. This means improving in-house, after-hours staffing. It also means assigning community workers that know the individual's circumstances and are available 24/7 to meet with the patient in real-time at the point of care. Having this assigned support ensures that reliable information regarding care plans, lists of current medications, and names of key service providers and community organizations with whom the patient is connected are readily available to ED staff in moments of crisis, further improving health outcomes and reducing costs of care.
For the High Utilizers of Virginia program, a state-based program dedicated to reducing unnecessary ED utilization among individuals with behavioral health needs, use of real-time alerts and 24/7 access to community health workers cut ED visits for this population by one-third within one year. Other results include a 94% reduction in state hospital psychiatric admissions, an 84% drop in state psychiatric hospital admit days and more than $2 million in savings—without compromising the quality of care.
Building trust by prioritizing rapport. Robust patient data is key to anticipating and shaping patterns of behavior. For example, data may reveal that a patient is prone to arrive in the ED on the weekends when a patient's routine care team is not available. It might also highlight social determinants of health exacerbating a patient's mental health challenges, such as lack of stable housing, challenges acquiring prescribed medicines, or food insecurity. Unfortunately, without trust, the patient is unlikely to open up about these challenges.

Medical mistrust, especially from traditionally marginalized populations, continues to be a barrier to providing both physical and behavioral health care. Increasing awareness and expanding the diversity of staff is an important part of addressing this issue, but behavioral health professionals suggest that even the most diverse staff will struggle to identify outstanding needs if sufficient time for rapport building and assessment is not provided. Trained community workers, or even peer support, can help close this gap by providing an affordable alternative to increasing the time spent by doctors and case managers in developing the rapport necessary to conduct the necessary assessments. It's a move that protects patients' health while reducing the stress on ED resources and staff.   
By optimizing the ED encounter with real-time data, patient-specific context, and 24-7 community support, health systems can create more time for the behavioral health encounter, reducing unnecessary use of the ED while making a significant difference in patient outcomes and costs of care.
---
About Ben A. Zaniello, MD MPH
Ben A. Zaniello, MD MPH, is the Chief Medical Officer of PointClickCare, the largest Post-Acute and Acute Care Network in North America. He has worked in care transformation for over a decade, formerly at Collective Medical, which PointClickCare acquired in 2020. Before Collective, Dr. Zaniello worked at Providence Health, the 53 Hospital Seattle-based health system as their Chief Medical Information Officer in Population Health.
About Dr. Enrique Enguidanos
Dr. Enrique Enguidanos is the founder and CEO of CBC Solutions and has over 20 years of clinical experience in Emergency Medicine, much of this time also serving in organizational and systems management roles. For well over a decade he has developed and fine-tuned systems of care and community management systems that have proven very effective for frequent utilizers, and that is now organized in a manner that allows CBCS to continuously reproduce care results across varying communities and health care systems.