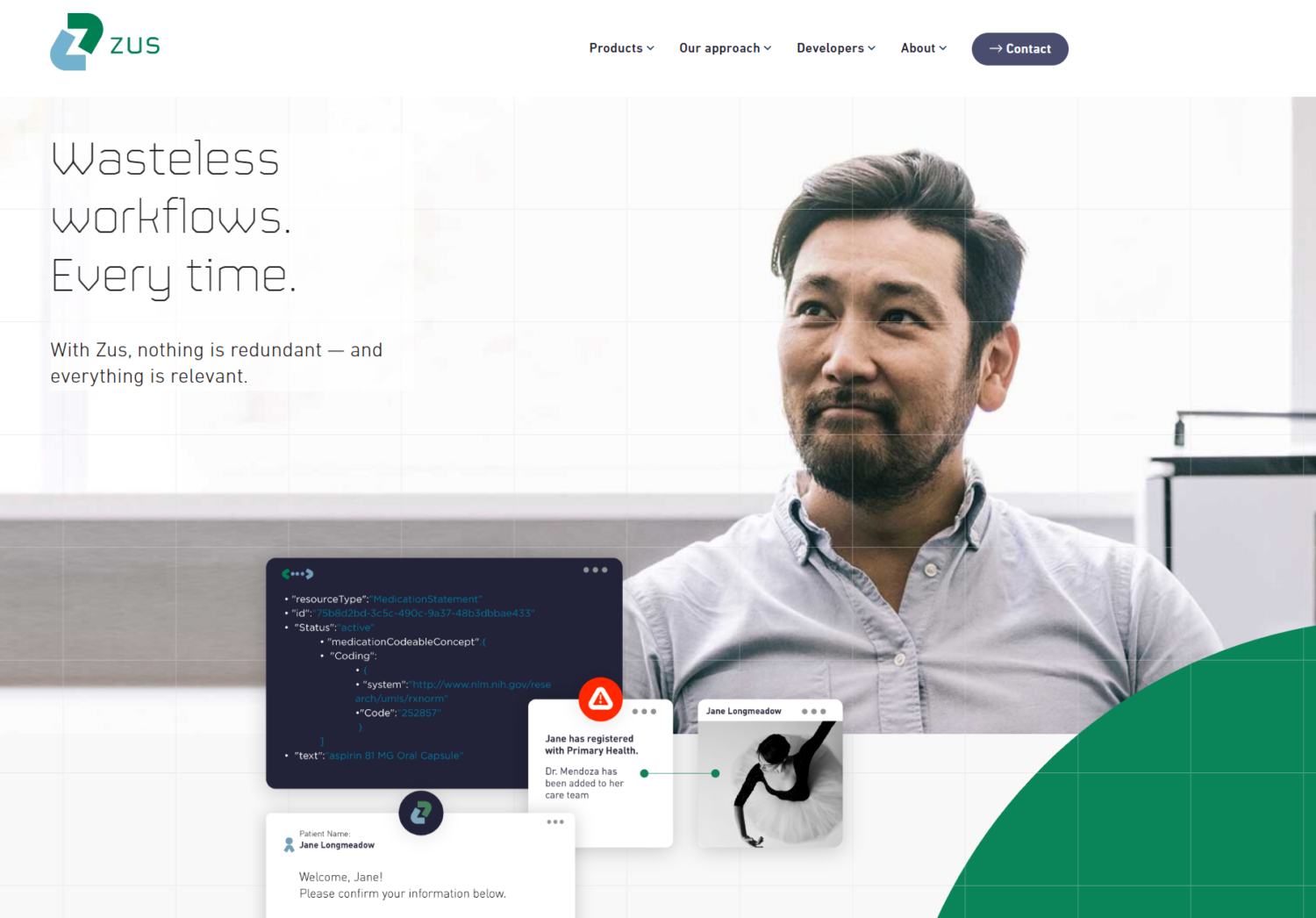 What You Should Know:
– Zus Health, (pronounced "Zoose"), a next-generation shared health data platform bringing distributed patient data directly to the point of care, announced today that the company has closed a $40 million financing from JAZZ Venture Partners, F-Prime Capital, Maverick Ventures, and Andreessen Horowitz (a16z).
– Zus is the only shared health data platform designed to accelerate healthcare data interoperability by providing easy-to-use patient data at the point of care via API, embedded components, and direct EHR integrations.
– Zus will use this funding to continue growing its platform with additional unique data sources, workflow and referral solutions, and integration pathways to empower healthcare providers to leverage external patient data in their care and collaborate around a shared patient record.
Partnership with Elation
In addition, Elation Health, the fastest-growing technology platform for high-value primary care currently supporting millions of patients, is enhancing its own data collaboration systems by integrating the Zus Aggregated Profile. Clinicians will be able to access expanded patient records from hospitals, clinics, labs, and pharmacies in real-time that help ensure the highest-quality care.
The Zus platform is centered around the Zus Aggregated Profile, or ZAP, which represents a single, comprehensive, and actionable view of a patient's healthcare information. Alongside the ZAP, the Zus platform includes a FHIR-native data store and is built on common patient record technology to facilitate real-time, cross-provider insights into every patient, which saves customers a significant amount of time in their daily operations. The companies succeeding in healthcare today are those that have proven they can truly scale, and the ZAP enables provider scalability by empowering customers to serve a higher volume of patients without compromising on care quality or drastically increasing personnel.
Along with providing physician, clinical staff, and developer time-savings, patient data access can also lead to improved health outcomes, higher patient satisfaction, and greater cost savings for healthcare organizations by facilitating more informed, holistic care and fewer duplicated tests and procedures. Ultimately, Zus plans to scale its platform to become the go-to source of aggregated health records for Americans, replacing pages of unstructured data from PDFs and faxes with an always-on network of healthcare insights.