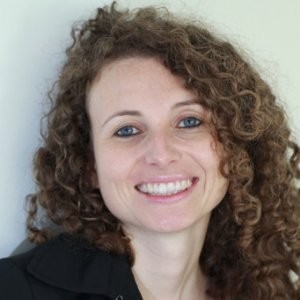 Lateral flow immunoassay tests (or LFTs, for short) have been in use for decades, becoming an indispensable tool within diagnostics' (Dx) practice, as well as a growing range of applications outside healthcare. LFT's capacity for delivering fast turnaround—rapid detection in less than 20 minutes—from sample to result has made LFTs central to the shift moving triage and primary care closer to the patient at point-of-care (POC) and point-of-need (PON).
Being intuitive for the user, portable and readily available at low cost are other key factors driving their increasing use. In recent years these tests have played a vital role in the global response to the COVID pandemic, which has only heightened their prominence and acceptance across healthcare systems worldwide.
The underlying technology, lateral flow immunochromatography, in essence, simplifies the sophisticated science of the central lab and downscales it into an accurate and easy-to-use device that can fit in the palm of one's hand. Digital healthcare technology enhancements, that enable the capture, collection and analysis of LFT results are primed to drive even more development across the rapid in-vitro diagnostics (IVD) testing marketplace. For all of these reasons, lateral flow testing will be even more common in the future.
Projections for Growth
LFTs use antibody or antigen response to verify the presence of a specific marker in a clinical specimen which can include saliva, urine, semen, serum and whole blood. This compatibility with a wide variety of biological matrices makes the lateral flow assay an exceptionally versatile technology platform.
In the fifteen years prior to the COVID pandemic, the market for lateral-flow assay products rose from USD $2.2 billion to $8.2 billion in 2020. The ramp in LFT-based testing during the period 2020 to present has been even more substantial, due certainly to COVID prevalence around the world as well as increasing familiarity and comfort with at-home testing. Today, infectious disease tests and cardiac markers are the fastest-growing segments in the POC and PON testing market.
Markets and Markets. Lateral Flow Assays Market, (accessed 2022-09-19).
Immunoassays have become a cornerstone in clinical testing, contributing 30.8% to the total revenue generated by all in-vitro diagnostic (IVD) tests in 2020. In addition to detecting infectious diseases such as hepatitis, AIDS, or COVID-19, immunoassays are also used within behavioral health, as well as agriculture (genetically modified organism detection and crop quality testing), biowarfare (anthrax detection), environmental testing (detection of contaminating enzymes in manufacturing plants), veterinary practice and food microbiology (detection of E. coli O157, Salmonella, Listeria, and other food spoilage organisms).
[ https://www.visionresearchreports.com/in-vitro-diagnostics-market/38659 ]
Qualitative vs. Quantitative Insights
Qualitative assays, such as a pregnancy test, are the most basic types of rapid response LFT, simply determining the presence or absence of a certain substance. The biological sample is added to an enclosed reaction chamber comprised of a nitrocellulose membrane, colored nanoparticles (or labels), and antibodies. The sample flows through the test strip, along the conjugate pad, where it binds to a target test line. Here, a colored line forms, and the line's density varies depending on the quantity of the target present in the sample provided.
Quantitative assays determine the concentration at which a certain substance is present in a patient's body. In other words, delivering more than just a simple binary, Yes or No, answer. This has been accomplished by combining LFT test strips with optical sensor technology for the read-out of the analytical result. Additional improvements in reagent selection and component materials lead to significant improvement in regard to the sensitivity and specificity of the test.
Digital Lateral Flow Testing
Digital lateral flow tests enhance and simplify visual interpretation via machine-read results. They are fast and scalable and reliable – and being digital, provide means to support rapid accurate response in real-time. As a global leader in optical sensors, ams OSRAM is at the forefront of sensing, illumination and visualization technologies – precisely the kind that can enable quantitative results within lateral flow testing.
In early 2020, as it became clear that existing testing solution on the market had limitations relating to both performance and cost, ams OSRAM set out to bring to market a digital lateral flow testing product built around their own innovative spectral sensing technology. Given the urgency of the time, ams OSRAM recognized the benefits of a manufacturing solutions partnership to help make their ambitious ideas a reality.
Together—leveraging their partner's manufacturing and healthcare quality and compliance expertise—they designed the lateral flow test's essential component—a complete printed circuit board assembly (PCBA). An LED illuminates the lateral flow test, and a highly sensitive spectral sensor reads the color of the line, providing an objective "positive" or "negative" result. The connection module sends that result via Bluetooth to a cloud-based smartphone app where it can be displayed and shared with stakeholders.
As described by Alexander Volk, a senior marketing manager for digital health solutions with ams OSRAM, "with the digital platform, the optical readout really makes it very easy for the user to determine the result and avoid mistakes during the measurement itself."
Project teams from both companies worked closely together to deliver to the market an innovative digital healthcare device that puts the power of a laboratory in the hands of individuals.
LFTs – The Future is Digital
Integrating digital technology within lateral flow testing simplifies detection and monitoring, providing patients, physicians and the broader range of health institutions a much more proactive and enhanced toolset for responding to health crisis such as pandemics, as well as seasonal flu.
The confluence of digital technology innovation and advancements within the immunoassay field will continue to drive increasing availability of lateral flow testing, closer to the patient, where and when they are needed – and with broader application. Combining LFTs together with app-based interfaces and within digital health platform models for patient engagement and monitoring, opens up tremendous opportunities for the practice of healthcare that improves disease management and supports more proactive wellness.
Close-to-the-patient, at-home testing also enables more efficient delivery of care (out of the doctor's office) while eliminating unnecessary additional contamination risks. LFTs save time, for patients and providers—saving money across the healthcare ecosystem and further securing their value as a tool for improving clinical as well as economic outcomes.
About Christa Schnider
As Business Development Director for Jabil Healthcare, Christa Schnider is focused on the intersection of emerging medical and life sciences technology with commercialization opportunities in the diagnostics and medical sector. With more than 15 years of experience within the medical device and diagnostics market, Christa delivers a unique mix of technological insights and business acumen, plus outstanding communications skills together with creative, entrepreneurial thinking.
Prior to joining Jabil in 2018, Christa was the founder and chief executive of a startup addressing the dementia care market. Christa also previously helped support global M&A activities for a leading Swiss-based life sciences company, integrating Next-Generation Sequencing (NGS) library preparation technologies and establishing within the newly created entity a center of excellence for NGS reagents.