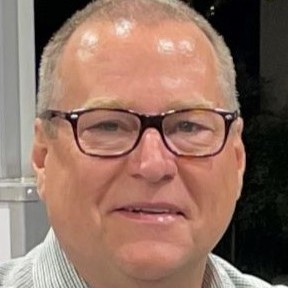 In today's digital-first world, the medical call center still plays a crucial role in connecting healthcare consumers with providers. As an important method of alleviating staffing shortages, elevating the patient experience, and optimizing revenue for healthcare organizations, strategic call center programs covered unique gaps in the patient journey during the early days of the COVID-19 pandemic such as information hotlines and patient outreach to engage patients once the facility re-opened. In the post-COVID era, the most successful call center programs continue to utilize both non-clinical and clinical agents who can answer patient questions quickly and easily, schedule appointments, make referrals, and communicate with patients in their preferred language.
Lead with Compassion and A Highly-Trained, Human Touch
A key component of an effective call center is the screening and training of its staff. It starts with the hiring process to ensure agents are kind, caring, and empathetic. They must understand that many callers are potentially worried or stressed. Intensive, structured training with ongoing feedback and support can help ensure that agents provide friendly, efficient, and empathetic service that callers need and expect. For example, offering the option for patients who prefer a phone call for scheduling ensures that a healthcare organization can support and retain a greater variety and number of patients in the most convenient and compassionate way. A recent survey showed 30 percent of patients prefer a human voice exchange when scheduling a medical appointment, and the quality callers hear through a live agent impacts their impression of the healthcare organization's professionalism and concern.
While current technology is impressive and useful, healthcare is deeply personal and there will always be a need for a live voice – a real person with interpersonal skills to guide patients and respond to their concerns with care. This was especially true during the Covid-19 pandemic when helping patients with complex issues or those needing support in a non-English language. According to research published in the American Journal of Managed Care, the move to virtual visits in 2020 increased access barriers to those with limited English proficiency. A multi-language staffed call center can help these patients, as well as those with low technology literacy to access all venues of care, including virtual visits.
Alleviate Workforce Concerns with Outsourced Call Centers
Healthcare organizations have been grappling with increasing staffing challenges making responsiveness among administrative staff in physician offices or departments even more difficult. As a result, increasing numbers of healthcare organizations have re-evaluated how they handle the large volume of tasks that are key to a positive patient experience, particularly with a portion of the workforce working remotely. The call center agent role is a demanding one, so keeping talented agents on board to handle the increasing complexity of information sought by healthcare consumers can be a challenge for healthcare organizations.
A trend during COVID-19, which continues today, is for health systems to outsource the call center work they aren't able to manage in-house. Whether it be outbound or inbound calls, patient demand can turn on a dime making it challenging to anticipate and staff accordingly. An effective call center partner can help with call volume scaling as agents can support multiple service lines and facilities. This allows the health system staff to manage other non-call patient needs. It also ensures patient calls are answered in a timely manner reducing the abandoned call rate. Outsourcing even a portion of your medical call center needs can free up burned out staff and allow them to manage patients currently in house. For outbound calling needs, such as referrals, Rx refills, or post discharge patient check-ins, call center agents can ensure short-staffed nurses aren't having to spend time on non-clinical administrative functions.
Optimize the Patient Experience with a Centralized "Front Door"
Though healthcare experienced a digital revolution during the pandemic, the reality is that many patients still prefer to interact with their providers via phone. For those patients, your call center is your front door, and the experience should positively impact your brand. A typical health system has multiple departments and continues to acquire new service lines. Many use different call center vendors or mini internal call centers creating a fragmented patient experience and inefficiencies across the system. Managing phone interactions in silos or differently by location can frustrate patients and cause them to look for care elsewhere. In a more ideal patient experience, the caller encounters a centralized contact center which provides consistency in interactions across the health system. A centralized call center not only has the benefit of a more cohesive patient experience, but also standardizes agent training across the org which streamlines the patient journey.
Help Staff with Innovative, Non-traditional Call Center Services
In addition to alleviating administrative tasks from over-burdened in-office personnel, medical call centers can be deployed for powerful HR initiatives. Texas-based CHRISTUS Health, a not-for-profit healthcare ministry made up of more than 600 medical centers, recently partnered with a strategic medical call center provider to proactively reach out to hospital staff to offer counseling and support, address compassion fatigue, and remind them to take advantage of their Employee Assistance Program (EAP). The "Associate Wellbeing Check-in Program" was designed to confidentially gauge the needs of associates who may be experiencing significant stress, safety concerns, or burnout, generating more than 2,000 calls, 400 conversations, and 100 inbound calls to the call center.
More than just a vehicle for arranging appointments, call centers provide an option for patients who want to connect with a person. Without easy and convenient access, patients may instead seek care at an emergency department, schedule with a competing health system, or neglect their care altogether. A centralized call center program can streamline and optimize the patient experience. In addition, strategic, outsourced call centers alleviate the strain on busy healthcare staff who are facing burnout and staff shortages. Whether it's scheduling patient appointments, helping with billing questions, assisting with specialty physician referrals, or proactively reaching out to patients to ensure they are on the right track in their healthcare journey, the need for medical call centers will persevere.
---
About Brian R. Briggs
Brian R. Briggs is the Vice President of Call Center Operations at Stericycle Communication Solutions (acquired by Carenet Health on December 1, 2022), a comprehensive patient engagement solution.