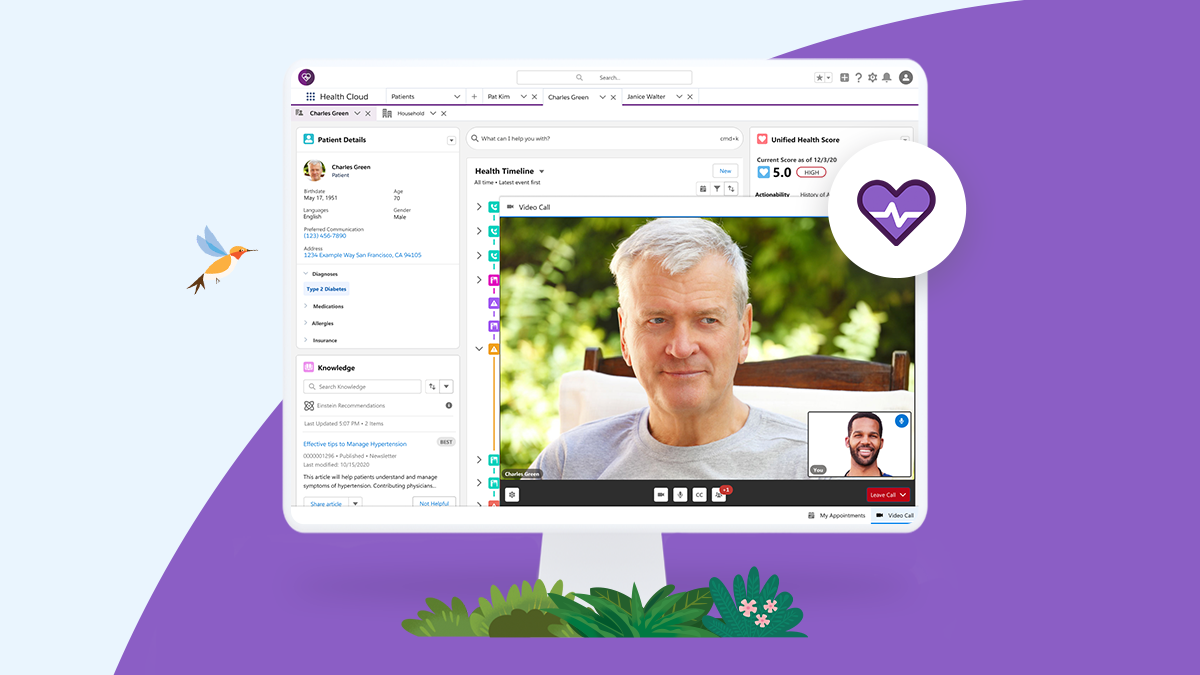 What You Should Know:
– Today, Salesforce announced a new Patient 360 for Health innovations providing cost-saving automation, real-time data, and personalized intelligence for healthcare and life sciences organizations to deliver comprehensive patient engagement and equitable care with greater efficiency.

– According to Salesforce's 2022 Success Metrics Global Highlights study, healthcare and life sciences organizations using Salesforce are seeing an average of 25%* savings on operational costs. Now, Salesforce is rolling out innovations including Behavioral Health, Advanced Therapy Management, and Salesforce Genie for Healthcare to help deliver patient success now, all on a single platform.
Patient 360 for Health Innovations
Patient 360 for Health is built to put the patient at the center of everything on a single platform. Patient 360 for Health innovations can help:
– Behavioral health specialists now quickly get up to speed on a patient's full history — including social determinants of health like economic and educational status — and share standardized assessments in real time to capture critical patient information.
– Crisis center counselors now identify risks in real-time. They can de-escalate patients calling a 988 hotline because they are experiencing a mental health crisis and follow up to refer them to a behavioral health specialist who builds preventative safety plans. 
– Treatment center care coordinators now book all of the visits for a patient receiving advanced therapy at the same time, from initial referral and consent, to blood sampling, infusion, and post-treatment care.
– Care managers now receive automatic notifications when a patient's social, clinical, or adherence score has dropped – due to factors like losing access to transportation or missing a dose – so they can quickly coordinate in Slack and intervene and help get the patient back on track with a care plan.
– Medical device companies can now provide customers in need of a device, such as a knee brace, with access to additional products from other brands that will speed up their recovery time, such as vitamins or footwear, all from one website.