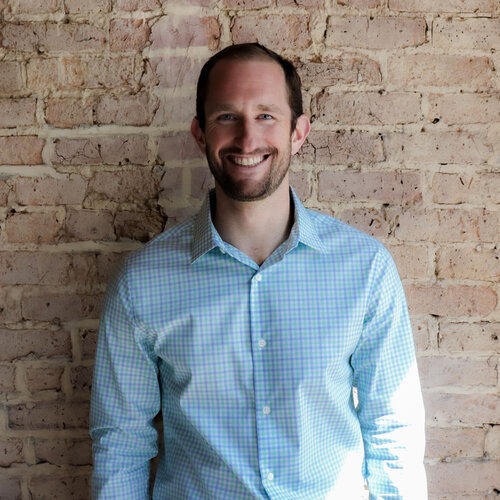 Patients seeking healthcare face a lot of hurdles – navigating the spaces where they receive care shouldn't be one of them.
From preparing for the appointment while sitting in the waiting room to asking questions during the exam and taking care of administrative tasks as well as learning about products and services at the end of the visit, better provider-to-patient communication in care settings can improve how patients learn about their health and how they talk about it. 
Digital signage is one way to deliver. It offers unique opportunities for clinicians to build community while offering their patients more value and less stress. Here are three ways digital signs make seeking out healthcare more comfortable.
#1: Digital Signage Creates Valuable Patient Experiences 
Experience is based on perception. In other words: Time flies when you're getting value.
Digital signage can improve how people perceive their time spent in your waiting room. And patients who are more engaged and with better experiences will walk away with a higher opinion of your practice.
You've been there before – you arrive to your appointment, check in, and are immediately handed a clipboard with the same xeroxed pages you filled out the last time you saw your doctor.
But just because a hassle has become a standard doesn't mean you can't change it. With digital signage, you can streamline this process for your patients, giving them value where you wished you'd found it.
Screens in  the waiting room can let patients check in to their appointment and even log in to their portal to update outdated information. High foot traffic? Use screens to present a QR code patients can scan to log in from their device.
And if something has changed – whether it's a new insurance plan or details about treatment or medication prescribed by another physician – the patient can easily update their portal as well. 
Digital signage can make life more convenient for your patients – but that's not the extent of its ability to improve your office experience. It can also make the waiting room more enjoyable.
#2: Digital Signage Can Lower Anxiety
More than half of Americans find it stressful to read and watch the news. And when patients seek healthcare, they're likely stressed out already.
Screens in your office don't have to mean streaming a 24-hour news channel – instead think of them as an opportunity to create comfort and engagement, not stress.
One way to minimize your patients' anxiety is to offer them information and entertainment that reflects their community. You're part of that community. You know your patients. And digital signage makes it easy to provide content relevant to their lives. 
If your signage is maintained by a community-focused provider, you'll be able to choose what you want to display from a library containing educational content, sports, pop culture programming, and more. 
You can choose location-specific content – there's no reason to force patients in Tampa to watch the Yankees, after all. And if you're in a close-knit community, reports of local accomplishments – a community theater or local restaurant opening – might be of particular interest. 
Or skip programming altogether and offer interactive entertainment such as trivia. As with entertainment programming, you can choose from trivia about anything from sports history to promoting wellness.
With the right provider, you won't have to worry about your patients being bothered by ads you don't control. And if you'd like, you can even choose to offer no ads at all. 
#3: You Can Promote Your Business Objectives
Digital signage makes it easier for patients to complete paperwork, entertains them while they wait, and helps them learn about their health. But each of these steps is also an opportunity to drive value for your business as well as your patients.
Using your screens to promote reminders about the influenza and COVID vaccines, for example, can educate patients about their effectiveness. And it can prompt them to make an appointment to get vaccinated. 
By promoting preventative wellness, you create value for your patients, increasing their chances at staying healthy. And you can also promote what your practice sells to support wellness – including information about products like Invisalign or cosmetic services such as teeth whitening. 
You can also use digital signage to strengthen patients' relationship with your practice. How? By using screens to display biographical info about your staff – from professional accomplishments such as published research to hobbies.
Whether your staff's extracurricular interests are focused on health – say, swimming or marathon running – or cultural activities like attending plays or playing the violin, patients are more likely to trust providers they know.
An Engaging Experience Is a Valuable Experience
Healthcare drives anxiety for a lot of people. And anxiety is often a reflection of expectations. So how can providers offer patients experiences that exceed their expectations?
Digital signage makes patients more likely to remain engaged in their care. It can even prompt calls to action as patients leave your practice, challenging them to take proactive steps toward their health, such as drinking more water or walking 10,000 steps per day.
By using digital signs with the capability to engage mobile devices, providers can offer patients the opportunity to engage their health through all aspects of the healthcare experience.
---
About Adam Hirsen
Adam Hirsen is the Co-Founder and CEO of UPshow, an on-premise performance marketing cloud powering digital screens for brick and mortar businesses.Prior to UPshow, Adam was CEO and co-founder of SparkReel, the social media technology agency that evolved into what UPshow is today. Previously, Adam was a VP at Sterling Partners, a Chicago venture capital firm. Adam's first entrepreneurial venture was the creation of TextAway, a mobile messaging startup, which helped Westinghouse Digital replace their customer service call center.