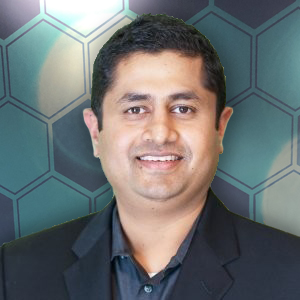 Innovations in telehealth and other forms of remote care have dominated the tech focus of many healthcare organizations over the last year. But behind the scenes, business process automation has also been a big area of attention as CFOs look for new ways to reduce costs without impacting patient care. According to a Deloitte 2020 survey, cost reduction was an increased strategic priority for 83% of healthcare CFOs. 
One of those cost reduction areas is Accounts Payable (AP). Recent research indicates that AP is the number one back-office digitization priority for businesses overall. While not on the front lines of patient care, AP automation can save valuable time and money while also ensuring prompt payment and good relations with suppliers so critical supplies keep flowing. 
Manual AP bogs down processes racks up costs
Unfortunately, many AP departments at healthcare facilities are still using manual methods to process invoices and payments, wasting a lot of time and money. Invoice receipt is often decentralized, arriving in different locations across the organization, making it easy for them to get lost or misplaced. Once they do get to AP, data entry clerks have to manually enter lines and lines of invoice data into the accounting system, a very time-consuming and error-prone process. For one oncology practice that receives 1,000 invoices a month, this manual process took two AP clerks each 5-6 hours every day.   
Then invoices are manually sent for approval to different individuals in different locations across the organization. Not only is this slow and inefficient, but it also burdens front-line workers like doctors and nurses trying to focus on patient care. 
AP departments face equally inefficient supplier payment processes too. Checks, which are still popular in healthcare, are costly and time-consuming to prepare and send. Then, due to all the delays outlined above, healthcare organizations often end up missing out on payment discounts or incur late payment penalties.
These manual practices were particularly problematic during the pandemic. AP staff had to go into the office to get invoices and send them via email or by mail to reviewers for approval. Then paper checks had to be prepared and physically sent to executives–in some cases, being left at the CFO's front door–for signing before being mailed out. The need to physically retrieve and cash checks also created challenges and cash flow issues for suppliers, leading to increased preference for electronic payments.
Automation provides a better way
AP automation solves these problems, providing visibility to each and every invoice, streamlining inputs and approvals, getting suppliers paid on time, and enabling healthcare organizations to embrace a holistic ePayments strategy that allows them to reduce costs, take advantage of discounts, and avoid late penalties. In addition, AP automation also gives financial management access to key data that helps them determine when to pay suppliers to maximize cash flow or benefit from early payment discounts. With this capability, a substance use disorder treatment center was able to get early payment discounts from its pharmaceutical and lab processing suppliers, resulting in sizable annual savings. At another biotech company, the finance team was able to use AP visibility and predictive modeling, to anticipate which invoices had not yet been received, to account for their impact on cash flow.
Electronic payment methods also provide efficiencies both to healthcare providers and their suppliers.  Virtual cards, for example, are unique 16-digit numbers created solely for a single-use transaction. Payments can be made from anywhere and they are highly secure for both payer and payee. Users can earn valuable rebates every time they make a payment. The same substance use disorder treatment center used virtual card payments to extend its cash flow by paying suppliers at the very last minute, but still within payment terms. Additionally, these cards provide strong fraud protection since they are authorized for fixed amounts and one-time use only.
Technical considerations for a flexible, integrated system
As a growing number of healthcare AP departments turn to automation, they are looking for the best ways to digitize. Here are eight best practices to get started on the journey.
1. Leverage the cloud. The pandemic highlighted the importance of being able to access invoices, route them for approvals, and make payments from anywhere, at any time.
2. Centralize the AP process. As healthcare facilities grow organically or through acquisition, it's common for invoices to be received by different people in different locations, leading to problems and delays. Digitizing invoices upon receipt enables finance teams to manage the entire process from a central point.
3. Go end-to-end. Using multiple point solutions for each part of the AP process creates complexity and integration issues. Even if you don't need an end-to-end solution today, choose one with that capability to accommodate future needs. An end-to-end system will also give you visibility across the entire process.
4. Look for the flexibility to adapt and scale. Since M&As are a common occurrence in healthcare, look for a system that can easily accommodate new entities and other changes. Adding approvers should be a simple process that the AP department can handle by itself. 
5. Integrate data from other systems. Integration is key to getting information out of siloes and making it usable and actionable across finance as well as other departments. Look for systems that easily integrate with your existing financial and ERP systems to facilitate workflow from invoice capture through to payment, while syncing all invoice and payment data back to your ERP to maintain your financial system of record. 
6. Make sure the solution is HIPAA compliant. HIPAA compliance is critical to secure any Protected Health Information (PHI) that may flow through your AP system.
7. Opt for ease of use for everyone. Not only should your solution be easy for the AP department to use, but it should also be easy for doctors, nurses, and other invoice approvers who are busy with patient care and other responsibilities.
8. Minimize the requirement for IT involvement. An easy-to-use system with out-of-the-box integrations to your ERP system enables finance teams to get up and running quickly while having the flexibility to add users and configure approval workflows on the fly. This makes finance more independent and frees IT teams to focus on more strategic projects. 
By embracing cloud-based AP automation and following these best practices, healthcare AP departments can efficiently manage the increasing volume of invoices and payments, strengthen supplier relations, and gain visibility to make better decisions. On top of that, they can overcome age-old budget challenges not only by gaining much-need cost savings but also by generating revenue to contribute to the bottom line.
---
About Vijay Ramnathan 
Vijay Ramnathan is the president of  MineralTree, a company specializing in AP and payment automation for middle-market and enterprise-level companies. A self-professed fintech and payments geek, Vijay has spent over 20 years in the space including strategic leadership and operational roles at companies including US Bank, Fifth Third Bank, and COMDATA/Fleetcor.   
---