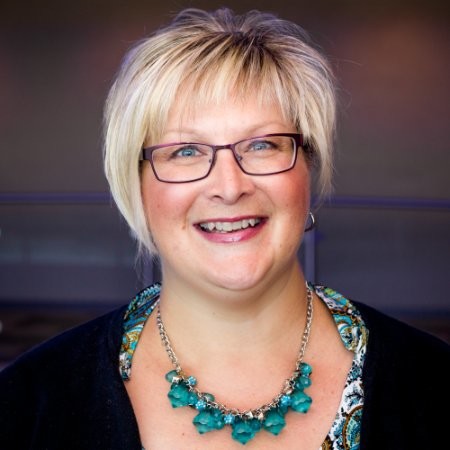 COVID-19 created a colossal opportunity for health plans and providers to reimagine how they engage with patients. With patients apprehensive about going to the doctor during the pandemic, it became even more vital to keep track of their health in between visits. This is where remote patient monitoring (RPM) becomes critical to every payer and provider's virtual health strategy. RPM uses digital technologies to collect data about symptoms, medications, treatment, and biometrics from individuals who are not actually in the healthcare facility — usually using an app on the patient's phone. The app then securely transmits that information to healthcare professionals for assessments and recommendations.
This process greatly benefits the patient experience because they can track their health easily from their phone, and then receive personalized care advice and recommendations tailored to their specific needs. On the health plan and provider side, RPM enables earlier interventions, improves patient engagement, and collects data that offers a full view into each individual patient's health. 
In order to set up and maintain an effective RPM strategy, healthcare technology leaders should avoid these common pitfalls:
Pitfall 1: Patients have too many disparate places that track their health 
Solution: Create one resource for patients to use
Nobody should have to jump through hoops to receive the care they deserve. By giving patients a single interface that manages all their needs, health leaders can make digital care more accessible and easier to understand. Whether a patient is managing diabetes, heart disease, or other chronic conditions, creating one home for all of a patient's health information empowers patients to actively participate in their care. Once patients are up and running on the app, make sure your organization can integrate their RPM data to enhance the overall digital health experience. For example, if a patient uses Apple Health to track their step count each day, healthcare staff could use this information to offer encouragement or share resources to help the individual reach their health goal.
Pitfall 2: If it's not easy, patients won't adopt the technology   
Solution: Give people accessible options for tracking their health
Health plans and providers should offer patients the option to sync biometric devices with their health management platform. For example, if a patient has a glucometer device, it should be easy to connect that device to their digital health app or platform to sync important data. This can help the patient track their blood sugar without manually inputting information into the app. Integrating with a wide variety of devices and manufacturers further increases a patient's likelihood of engaging with RPM and makes digital care more accessible. Because some devices are expensive or hard to use, giving patients a range of integration options ensures broader accessibility and engagement with the solution.  
To keep members active on a digital health platform, health plans and providers should make sure that RPM data is woven into each patients' day-to-day routine. Some examples that ensure patients' usage of digital health tools include:
– Creating a daily checklist for patients, which could include medication reminders, biometric check-ins, or a daily goal 
– Accountability from clinicians or health coaches through secure mobile messaging 
– Easy-to-read articles that empower patients to advocate for their health and care
Pitfall 3: Patients and healthcare teams can't use or understand RPM data 
Solution: Turn RPM insights into actionable resources  
It's not enough to merely collect RPM data from patients. The key to increasing proactive care and promoting better condition self-management is to aggregate data in such a way that care teams can access and understand the insights. This way, healthcare professionals can have a full, clear view into a patient's data and serve each individual patient accordingly. From the patient perspective, it's also important for the app they're using to display their RPM data clearly and understandably. One way to help patients follow along is to create engaging visual representations of their data — like a graph or chart — so both patients and healthcare professionals can easily spot trends and anomalies over time. Additionally, the platform should automatically alert care teams when an out-of-range reading is detected, so they can efficiently act on RPM data.  
Pitfall 4: Patients don't want one-size-fits-all support 
Solution: Healthcare professionals must establish trusting relationships with their patients 
It's essential to deliver RPM support within the context of a trusting relationship between a healthcare professional and patient. Health plans and providers must enable their teams with the proper time and resources to give meaningful, personalized care. It's also vital to create a system where healthcare professionals can identify the patients most in need of support and respond to them according to their greatest needs. Using automation to enable this not only improves patient outcomes but also increases patient satisfaction. 
Because patients all have different needs and expectations for care, it's important for health plans and providers to offer multiple channels of communication for patients to engage. Some patients prefer a phone call over using a chat feature, while others may prefer to get advice online versus face-to-face. Building relationships and being available across different channels is the best way for health plans and providers to serve patients in this digital world. 
Key takeaways
Setting up an effective RPM strategy can help foster holistic relationships with people who need support in order to manage their health at home. But it must be a two-way street. Patients must be empowered to monitor their care and digitally engage, and healthcare professionals must be enabled to utilize a patient's data to offer meaningful, personalized care. Instead of asking patients to manage yet another app to track their biometrics, healthcare organizations have an opportunity to integrate RPM solutions into their digital health offerings. In doing so, they can differentiate their value in a competitive market, ensure digital adoption, and meaningfully improve each patients' health.
---
About Susan Beaton, VP of Health Plan Strategy, Wellframe
Susan is an innovative and collaborative healthcare industry executive with a passion for engaging consumers outside the four walls of health care. She offers over 25 years of experience as a clinical nurse leader and health plan executive, coming to Wellframe from Blue Cross Blue Shield Nebraska where she was VP of Care Management, Provider Services, and Risk. Susan's direct experience in the clinical and payer arena helps teams reimagine the way they can support their members while yielding incredible value.