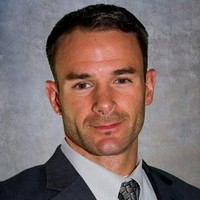 With a new administration looking to reshape healthcare policy and additional special enrollment periods already underway, now is the time to ensure Medicare enrollment systems are ready for the unpredictability, and potential opportunities, ahead. While Medicare is the fastest growing segment of the healthcare industry, it is also highly competitive, expensive to operate in, and riddled with complexities and regulations to navigate. Health plans don't have room to make a misstep when it comes to this process. Luckily, there are a few "no-regret" investments that plans can make that will better prepare them for the changes that are imminent, such as a potential lowering of the Medicare eligibility age, which would open up the market to an influx of new prospects.
Upgrade Enrollment Technology for Maximum Flexibility
As a new Director at the Centers for Medicare & Medicaid Services (CMS) plans to take the helm, the Medicare enrollment process is changing and bringing with it opportunities for growth. The recent opening of the Affordable Care Act (ACA) special enrollment period underscores the need for flexibility in order to capitalize on this momentum. Technology strategy is pivotal and needs to be a focus for plans looking to seriously compete in this dynamic market. Newly eligible Medicare enrollees are becoming more adept at using technology to evaluate and sign up for health benefits.
In fact, a Deloitte survey from October 2020 found that more Medicare Advantage members used telehealth or virtual health services through the first four months of 2020 than during all of 2019. As enrollees become more comfortable with digital tools and processes, including electronic enrollment, it is essential that Medicare Advantage plans have the right technology in place to deliver a seamless experience that enables members to maximize the value of their benefits.
The benefits of enhancing technology will extend beyond customer-facing improvements. Modernized enrollment technology can also reduce the burdens typically associated with legacy enrollment systems, like disjointed enrollment transfers that have poor visibility and tracking resulting in increased file fall-out, failed integration with membership systems, and disconnected enrollment and financial data. Forward-looking health plans can leapfrog their competition by leveraging cutting-edge, purpose-built technology to streamline and automate workflows, reducing the cost of operations along the way.
Glean Better Customer Insights Through Enhanced Tech
Health plans must harness the power of predictive analytics, a much talked about but scarcely leveraged tool within traditional health insurance organizations. Because the Medicare system's structure is rigid and enrollees are in the system in perpetuity, many insights can be gleaned from this data that can prove useful. For example, predictive modeling can examine how and when individuals are enrolling, and what products they're enrolling in, offering a roadmap for targeting potential customers and introducing new plan options that will attract more individuals. This can be especially helpful for informing product design in key Medicare Advantage differentiating areas such as dental and vision. In addition, predictive analytics can provide better understanding of product selection preferences by region, allowing health plans to further customize offerings based on location. Spending money upfront to invest in technology that provides these invaluable insights will ultimately be an asset that will continue to yield reliable business benefits, both now and in the future.
Build a Robust Data Repository to Prepare for Planned Policy Changes
The new presidential administration is also likely to cause operational and strategic changes within CMS that will put more of a focus on rules and regulations and increase the amount of data that health plans are required to provide and share. President Biden has already called attention to the need for better coordination between a patient's doctors and indicated that this will be a priority of his healthcare agenda. We can expect to see increased requirements for Medicare, Medicaid, and exchange lines of business around improved consumer data collection to ensure care providers have adequate information to support care coordination, especially for value-based care programs. Having a "consumer 360 data" repository ready that can easily and accurately collect and pull this information to deliver it when needed will enable health plans to comply with new reporting requests.
In addition, as value-based care programs become more widely implemented, this level of granular information on the membership base will ensure that individuals are being placed in the proper programs and getting the specialized care that they need, in an even more timely manner. Having robust information on which to base these decisions is critical to making these programs successful, which, in turn, can improve patient outcomes and result in better star ratings for plans that then increase their rate of reimbursement from CMS. Higher ratings also improve health plans' standings during the selection process, attracting more customers.
While no one knows the extent of the changes that may be coming to the healthcare industry in the coming months and years, the ability to be flexible and agile is paramount – and that is only achievable with the right technology in place. Forward-thinking health plans need to hedge their bets and prepare for any outcome by revisiting their existing systems to see where improvements or replacements can be made. Implementations take time and attempting to make enterprise-wide system changes at the eleventh hour could be disastrous to business operations. If your current system isn't purpose-built for the lines of business you operate in, now is the time to upgrade so that you can safeguard operations and investments for the long run.
---
About Trey Keller and Aaron Fulner
Trey Keller is the vice president of product management for the consumer enrollment product line at Edifecs, oversees all product strategy and development for a suite of products targeting the healthcare enrollment space. Prior to Edifecs, Keller worked as the associate vice president of product management at TriZetto (Cognizant), overseeing solutions in the member, consumer, and broker space. Keller has a Masters in Engineering from Duke University, and his Masters in Finance from Indiana University.
Aaron Fulner is a senior director at Edifecs focused on insurers involved in commercial, managed Medicaid, Medicare Advantage, and dual eligible programs. His expertise also spans insurers of all sizes and types ranging from small, regional plans, large, national plans, and Blue Cross/Blue Shield organizations.
---