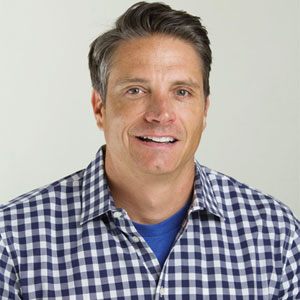 Although the vaccine's rollout is slowly underway, Covid cases worldwide are continuing to reach all-time highs as new mutations make the virus even more contagious than ever before. Not surprisingly, patients' concerns about visiting their healthcare providers in the midst of this global pandemic persist, pushing demand for telehealth solutions that allow patients and their doctors to communicate without the need for in-person visits.
In fact, a recent report from McKinsey found that physicians and other health professionals were seeing 50 to 175 times the number of patients via telehealth than they did pre-pandemic, and that going forward, these types of virtual visits could account for $250 billion (or about 20%) of what Medicare, Medicaid, and commercial insurers spend on outpatient, office and home health visits. This of course is good news for the providers of these technologies. However, the same can't be said for healthcare facilities' own revenue streams.
The truth is, healthcare practices have been under immense pressure financially since the onset of Covid-19. A recent MGMA report found that 97% have experienced a negative financial impact related to the pandemic, and over half (55%) saw a decrease in revenue in the early months of the crisis. But with the vaccine's rollout set to scale in the spring, and thus require those receiving it to visit their doctor's office in-person for what might be their first time in over a year, it's vital that providers find ways to instill enough confidence in their patients to get them in through their doors.
After all, a recent report found that 64% of Americans are concerned about the risks of contracting COVID-19 while waiting in lines or crowded lobbies when getting any vaccine shot this season.
With that said, here are three ways healthcare providers and the broader healthcare ecosystem can boost patient confidence with real-time and contactless communication, to not only make them feel comfortable enough to receive their vaccines but to encourage them to visit their doctor in-person when they need arises.
1. Connect with Patients Through Two-Way Messaging
Over half of Americans say that they've postponed or skipped an in-person doctor's appointment because of health and safety concerns since the pandemic began. Even 40% of providers' most vulnerable patients (individuals 65 and older) are putting off appointments. It's clear that the shifts in consumer behavior that have stemmed from Covid-19 are as prevalent in the healthcare space as they are in any other industry. And while telehealth has been a successful solution, research shows that in ordinary times patients typically only retain about 40% of the information that's communicated to them in a healthcare setting.
With that in mind, the ability for healthcare professionals and patients to communicate via text in real-time becomes much more valuable. For example, something as simple as a pre-arrival text message that communicates the facility's new health and safety standards can go a long way with building confidence amongst patients. While post-appointment, questions relating to medications, billing, and other health-related concerns can solve the problem of lost information.
This type of safe and instant contactless communication can act as a lifeline for patients experiencing increased anxiety around COVID-19, and ease their worries about visiting their doctor during this historic health pandemic. Something that holds tremendous benefits for both practice and patient.
2. Design Long-Lasting Channels for Instant Communication
Delayed communication between patients and their providers is a well-known pain point in the healthcare industry. While practices have instituted patient portals in recent years to allow patients to message their doctor directly, for many the experience is one of delayed responses and frustration.
Further, studies show that consumers delete most apps within six days of download, making SMS text messages with open rates above 90% a much more effective option in many cases. With this in mind, it's hardly a surprise that a resounding 73% of Americans said "yes" when asked, "If you had the option to communicate with your doctor or healthcare provider via text, would you do so?"
In fact, despite its simplicity, SMS has already been labeled the "digital health tool of the century". A pre-Covid research survey of 770 hospital professionals and 1,300 physician practices even indicated that secure texting was fast becoming the first choice to send information while keeping sensitive data secure. Its benefits are obvious in today's environment that's dominated by demands for everything contactless.
But even in a post-Covid world, patients and providers benefit from text as it improves patient satisfaction, drives medication adherence, and empowers patients to be more actively involved in their health and wellness — all factors that massively contribute to their overall confidence in their healthcare provider.
3. Create Time for Better Patient-Provider Relationships
It's no secret that administrative burden and physician burnout have reached all-time highs since the pandemic began. Facing unparalleled surges in urgent inquiries from patients to the configurations of their practices being turned upside down, healthcare professionals' admirable sacrifice has understandably led to high-stress levels on their part. And now, with hospitals at max capacity and workers working overtime to help them fight this virus, the reality is that they don't always have the bandwidth to prioritize patient relationships.
However, a communications strategy that incorporates real-time and contactless communication can help them solve this problem, and assist in the management of workflows and optimization of patient-centered communication. For example, automated messages around health and safety protocol updates, appointment reminders, and test results are not only more efficient but result in a more personalized patient experience. And when a more empathetic, human approach is required — for example, in cases where extra sensitive patient information is involved — team members can step in and take charge.
Research published in the Applied Clinical Informatics Journal asserted that this type of approach had the potential to improve clinical collaboration, communication, and operational efficiency. Meanwhile, experts have written about the impact of healthcare's digital transformation on productivity and satisfaction, with automation, in particular, yielding positive outcomes when it comes to reducing errors and improving work processes.
Of course, what all this leads to is happier team members and more confident patients, as healthcare professionals can reallocate time towards building positive relationships with their patients, and thus ensure them that even in the midst of a worldwide pandemic, their providers are just a quick text away.
---
About Ford Blakely
Ford Blakely is SVP and GM of Medallia Zingle. As a frustrated consumer with an entrepreneurial spirit, Ford sought to figure out an easier and faster way to order his latte in the morning. He did – and in 2009 Zingle was born as the first two-way, business-to-customer communication platform. Zingle empowers businesses to engage, support, and respond to customers in more meaningful and impactful ways.
The Zingle platform combines artificial intelligence and machine learning with workflow automation and mobile messaging, allowing brands to deliver exceptional customer experiences in real time. Leading brands across different verticals, including healthcare, hospitality, food & beverage, retail, and more, use Zingle to increase efficiency, improve operations and delight their customers.
---