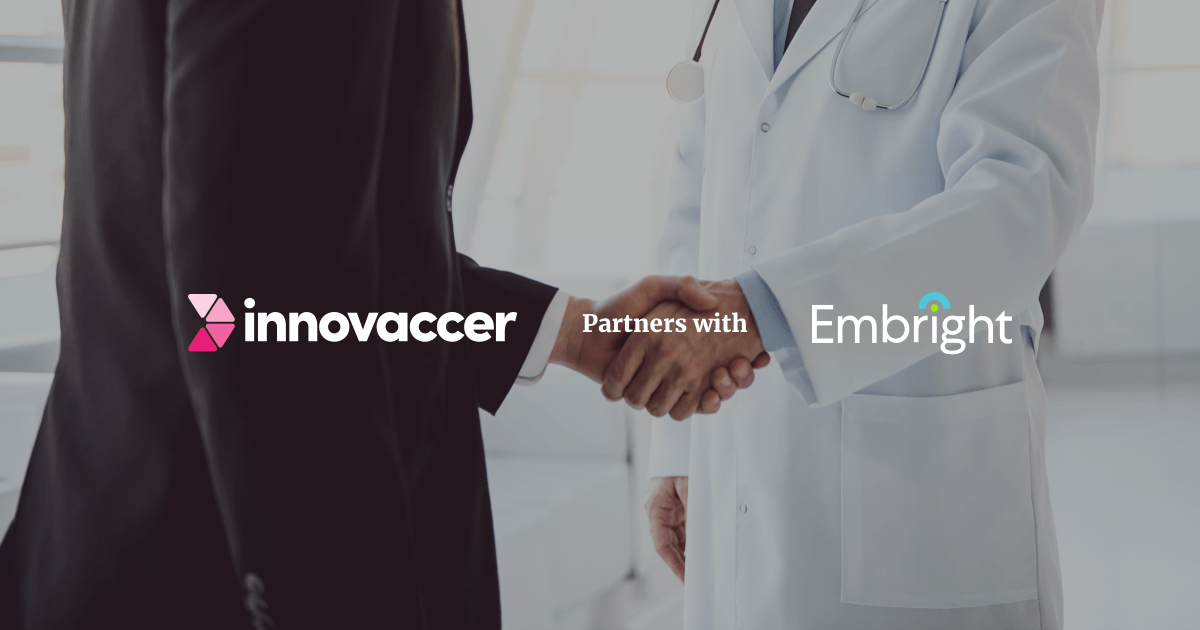 What You Should Know: 

-Clinically integrated network (CIN) Embright selects Innovaccer to advance population health initiatives across its network. 
–  The clinically integrated network will leverage Innovaccer's Data Activation Platform to track its overall performance and address patient healthcare needs.
---
Innovaccer, Inc., a healthcare technology company, today announced it has partnered with Embright, a Pacific Northwest-based clinically integrated network (CIN) founded by UW Medicine, MultiCare Health System, and LifePoint Health. Through this partnership, Embright will apply Innovaccer's technology to advance population health initiatives across a diverse group of high-performing healthcare providers. Embright will be leveraging Innovaccer's Fast Healthcare Interoperability Resources (FHIR)-enabled Data Activation Platform to create a unified data lake, ensuring true interoperability and continuity of care amongst its network provider organizations.
Integration to Power Interoperability
Embright will integrate the clinical and financial data obtained from its network provider organizations on Innovaccer's FHIR-enabled Data Activation Platform. With the platform's rich set of capabilities, including scalable FHIR application programming interfaces (APIs), optimized FHIR data lake, best-in-class API gateway, hundreds of analytical enrichments like HEDIS scores, and cloud infrastructure, the CIN will empower true interoperability within its network.
Additionally, Embright will utilize InGraph, Innovaccer's population health management solution built on top of the FHIR-enabled Data Activation Platform, to transform this integrated data into actionable insights. Leveraging these insights, the organization will help its network provider organizations track their overall performance with multiple metrics such as cost, utilization, and patient outcomes.
Transform Continuity of Care Among Partner Organizations
Embright will obtain a drilled-down analysis of any under-performing parameters through InGraph's 60+ patient stratification features and advanced analytics offered through customizable dashboards. This technology will help Embright leaders identify and gain insight into various patient cohorts and track utilization and trends. Its network provider organizations will be able to implement improvement measures, track results and make adjustments as needed to drive quality healthcare delivery and optimize patient satisfaction. 
"Healthcare is changing at a pace never witnessed to date. Innovation and adoption of next-generation technology in care delivery is the key to success. This partnership with Embright is another step towards our mission of driving healthcare efficiency with the power of accessible, interoperable data," says Abhinav Shashank, CEO and Co-founder at Innovaccer. "Embright has made immense headway in its mission of changing the way healthcare is planned.  I believe this partnership will boost the CIN to work towards our common goal of delivering patient-centric care."