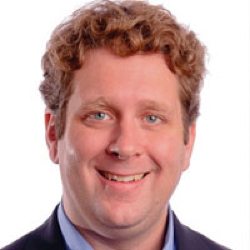 With new administrative requirements and an increasingly competitive market, the job of a healthcare professional is no longer just about providing care to patients. In fact, healthcare professionals now spend an average of 10 hours per week on paperwork and administrative tasks, according to a 2018 survey from Medscape. This can be frustrating, and it's only compounded when healthcare workers have to enter the same exact information over and over again—a tedious reality for many healthcare professionals and administrators. 
This is the result of massive data silos in many modern healthcare organizations, which are not only onerous, but also prevent healthcare professionals from coordinating patient care, diminish the value of patient data, and leave room for major (and potentially costly) errors. As such, we need to utilize HIPAA Compliant solutions that can help break down these silos and easily integrate with systems to help ease administrative burdens. When this happens, healthcare professionals can not only spend more time focusing on the part of their job they love the most—caring for their patients—but also optimize their schedules to take on more patients.  
Providing a positive patient experience
To a patient, data silos can make a doctor's appointment feel clunky, disorganized, and inefficient. By implementing connected systems, we can streamline the appointment itself as well as the entire patient process: from the time a patient schedules a new appointment to the post-visit follow-up. At the time a patient books an appointment, they can easily input their health data simultaneously so they don't need to fill it out in the doctor's office or verbally share it with the medical staff, cutting into valuable face-to-face time with the doctor. Especially during the pandemic, the less time patients can spend in waiting rooms filling out endless paperwork among other patients, the safer the experience is overall.
By simplifying these processes and implementing integrated, automated systems we can increase patient engagement throughout the process and they can also easily access their health information whenever they need it to feel more empowered as a patient. Digitizing the patient onboarding process from the beginning allows hospitals and healthcare facilities to set a strong precedence for offering patients digital-first capabilities. This positive digital experience can help to ensure higher responses to personalized surveys and follow-ups as well. 
Automating administrative workflows
New administrative requirements have put a huge burden on healthcare professionals, resulting in as much as 50% burnout among the healthcare workforce. Compounding this, doctors are under increased pressure to see a higher number of patients to bolster revenue. Combined, these can present a challenging experience for both patients and doctors. Implementing technology systems that allow healthcare professionals to automate workflows reduces the amount of time they spend on administrative tasks.
For example, medical practices can automate patient onboarding via HIPAA compliant digital forms that route the intake paperwork and consent to an EHR, where it can be shared with doctors and across departments to streamline billing, patient records, notes, and patient follow-ups. By automating repetitive or redundant tasks such as patient intake and referrals, healthcare workers can focus on delivering excellent patient care and experiences. This can also help make patient appointments more efficient, saving healthcare professionals precious time and allowing them to see more patients, increasing overall revenue.
Meeting HIPAA compliance and security requirements
At face value, maintaining HIPAA privacy requirements is not overly complex. However, data silos can create the potential for costly errors that healthcare professionals can't afford to make. By implementing integrated solutions, healthcare professionals and administrators can reduce the number of employees who handle or re-enter patient data, essentially ensuring patient information makes it from point A to B with fewer risks of it falling into the wrong hands. 
With streamlined solutions, sharing information with patients is much easier and hospitals and healthcare facilities can also ensure information privacy and security. And while compliance with HIPAA and other regulations is important, a breach of patient information can have far more damaging consequences by impacting patient trust. 50% of consumers report they'd switch healthcare providers if their sensitive health information was breached. As organizations fight for patients' business in an increasingly competitive industry, building loyalty is a critical component of delivering improved patient care and building a successful practice. 
People-first solutions
Data silos are killing the healthcare industry, but we can fix it. Healthcare professionals need technology solutions that will actually work with them, instead of forcing them to adapt with new processes and significantly disrupting normal workflows. Medical staff are already forced to juggle too much in too little time, so being forced to accommodate complicated technology that requires lots of upfront training just wouldn't work for them in the long-term. After all, the point of technology is actually to make our lives easier. 
By employing integrated systems that work together and automating workflows to eliminate redundant tasks, we can bolster the bottom line for hospitals and healthcare facilities and reduce burnout among healthcare professionals and staff. But most importantly, we can put the focus back on delivering quality care to patients, the most essential piece of the healthcare puzzle. 
About Rob Wiley
Rob Wiley is the Senior Vice President of Product at Formstack, a workplace productivity solution that helps organizations digitize information, automate workflows, and transform processes—all without code. Prior to Formstack, Wiley served in a wide range of marketing, product strategy, and advisory roles in some of the Midwest's fastest-growing technology companies, including ExactTarget (Salesforce), Emma, PERQ, and Cheetah Digital. Rob earned his MBA in Health Sector Management from Duke University and serves as a board member for Techpoint and EDGE Mentoring.