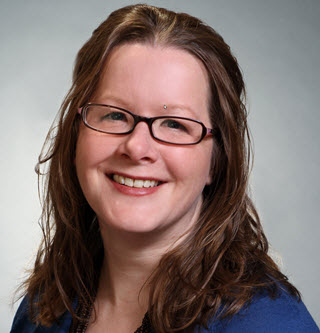 As the COVID-19 pandemic continues to change healthcare operations in the world, foundational systems are being adapted to meet these new demands. Sometimes it takes extreme circumstances to see the cracks in a system. COVID-19 has exposed areas with more room for improvement in the healthcare system, such as optimizing operational efficiency. Organizations and individuals have changed their interactions, processes, ways of working, treatment plans, and even foundational technology. As the United States is beginning to reopen, many questions arise – namely, are these changes temporary fixes during the pandemic, or are they here to stay?
Physicians have been inundated during this time of crisis, and their ongoing main priorities amplified: saving as many lives as possible and providing the best patient care. Recent estimates from the beginning of July say, worldwide there have been more than 10.7 million COVID-19 cases and at least 516,000 deaths from the disease, according to Johns Hopkins University (JHU). JHU also revealed that in the United States, there have been 128,000 deaths out of a total of over 2.6 million cases. To say this has been a time of great stress and pressure for physicians who are on the frontlines is an understatement.
This pandemic has increased providers' already heavy workload, amplifying where physicians need support. Patients need to remain the top priority, even in the first generations of the digital age where the list of backend administrative tasks and paperwork can feel endless, thus reducing the number of patients physicians can see each day. Finding a way to streamline administrative tasks with advanced technology can bring physicians back to why they went to medical school in the first place: to help patients.
One example of an important, and time-sensitive task is communicating with payers around treatment plans and reimbursement. Using technology to streamline this process to get the patient the optimal treatment and maximize use of their insurance coverage is essential, especially in this time of crisis where there is an increased number of patients in need and a depressed economy. Whether processing prior authorizations or checking eligibility, hospitals and health systems need technology to keep operations efficient, including smooth payer-provider communication to ease physicians' workload, help to ensure providers will be reimbursed for care, and optimize business operations, ultimately providing an improved patient experience.
Three foundational ways in which payer-provider information exchange technology provides immense value to healthcare organizations are:
– Creating Administrative Efficiency: To help physicians stay focused on patients, administrative efficiency is key. Solutions can come in many shapes and sizes – technology can help to automate workflows and avoid care delays. Modernizing the prior authorization workflow can shorten average time to care, reduce the risk of treatment abandonment, and improve the quality of care. With changing legislation, updated laws encourage the use of technology to increase efficiency while keeping data secure in near real-time exchanges.

– Streamlining Exchange of Information: Interoperability and the technology standards needed to achieve it is an ongoing discussion in healthcare. Technologies that provide efficient, secure, and near real-time and even automated exchange of information are in high demand and will bring about the next era of healthcare. For example, technology has the power to align providers and payers efficiently and consistently, create an open exchange of information, centralize information, provide rapid and organized data transfer, ensure appropriate reimbursement by treatment plan, show pre-authorized treatment plans for the most successful and affordable care and aid health plans' adaptability in health crises, like COVID-19.
– Increasing Value-Based Care: Optimizing the quality and cost of patient care is a leading principle of healthcare. The COVID-19 pandemic has exposed areas of healthcare where improvements in patient experience and provider reimbursement desperately need to be accelerated. Using technology with built-in normative databases of accepted treatment paths allows for evidence-based treatment decisions, which in conjunction with efficient payer-provider communication to ensure reimbursement, allows for optimal patient outcomes – creating value for all stakeholders.

Adopting technology to provide administrative efficiency, streamline information exchange and increase the value of all aspects of care will continue to be a fundamental pillar of healthcare; the pandemic has ignited a critical need for even faster change. COVID-19 has brought with it increased stress and uncertainty across the healthcare industry, amplifying the burden on physicians and their staff. Organizations have moved quickly to adopt technologies, such as those that provide a more efficient way to organize and analyze massive amounts of treatment plan decision inputs and aid communication between stakeholders, in order to better support physicians, and ultimately patients.
Tools and technology that automate processes, streamline communications and provide dynamic solutions have proven their value and are now "need to have" rather than "nice to have" for providers. These technologies are foundational to the healthcare system, providing the base from which all stakeholders operate. The pandemic has helped to realize the true value of efficiency technologies, galvanizing the adoption of these tools. Ultimately, more operational efficiency can bring the focus of care back to the patient.
About Christina Perkins
Christina Perkins is VP of Product Management and Strategy for NaviNet at NantHealth. She joined NaviNet in 2003 and has spent the last 17 years expanding the company's products and services. Prior to joining NaviNet Christina spent seven years designing and building web-based solutions for Partners Healthcare and other hospitals in the Northeast U.S. and Ontario, Canada. Christina on LinkedIn.