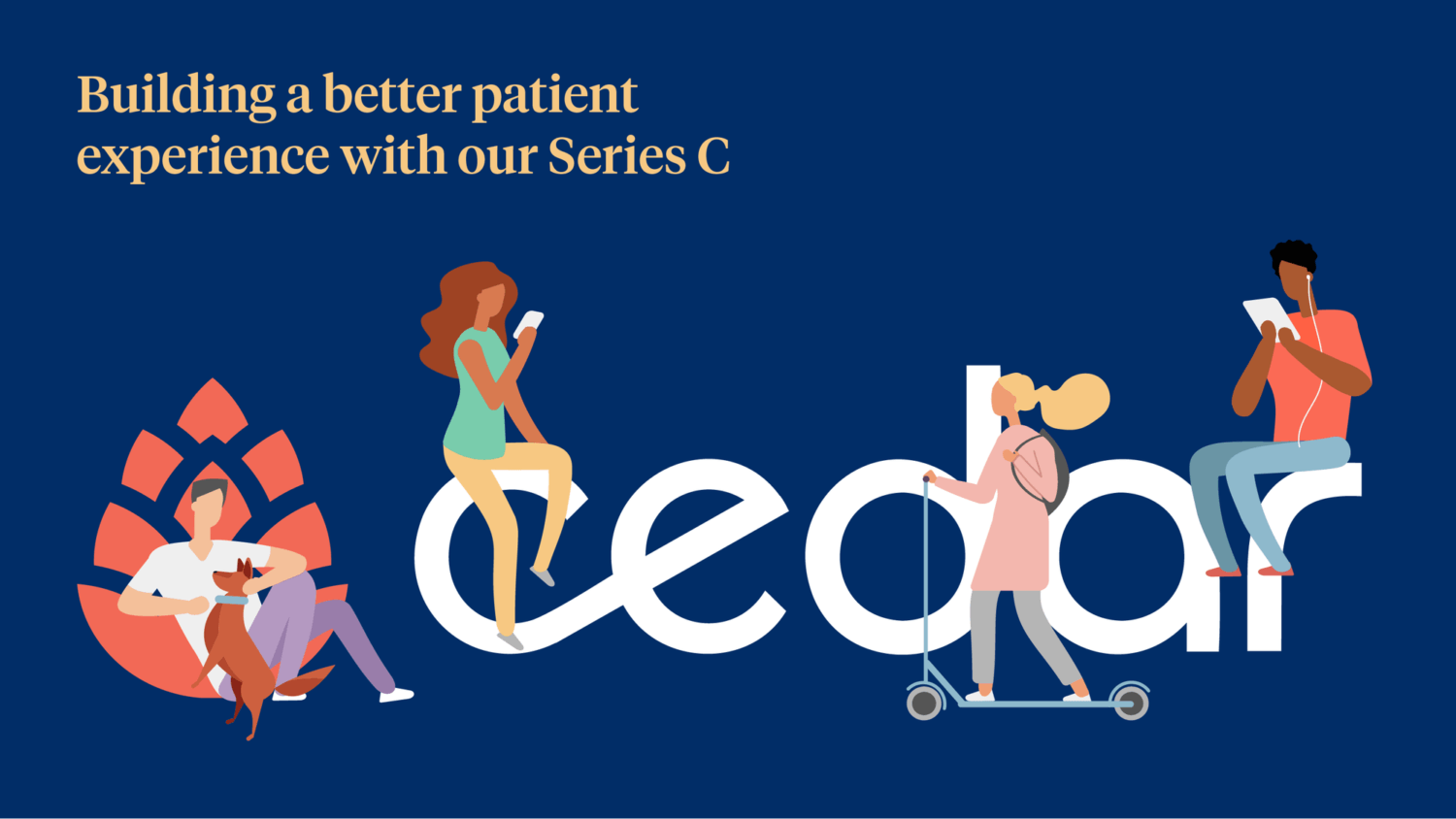 What You Should Know:
– Cedar raises $102M to fuel the next phase of Cedar's vision of evolving from a patient financial engagement solution to a comprehensive healthcare consumer engagement platform.
– Cedar combines healthcare, tech, and design to create a seamless financial experience for every patient. From pre-visit registration to post-visit billing, Cedar personalizes the care journey to take each patient to payment with ease.
– The company also announced it has partnered with Novant Health, a leading North Carolina-based healthcare system, to deliver an innovative, personalized financial experience for Novant Health patients.
---
Cedar, a New York City-based healthcare financial engagement platform, today announced it has raised $102 million in Series C funding led by venture capital firm Andreessen Horowitz. The deal includes $77M in venture capital and $25M from JP Morgan in venture debt. The company also announced it has partnered with North Caroline-based health system Novant Health to deliver an innovative, personalized financial experience for Novant Health patients. Novant Health and Cedar expect to roll-out the new engagement and billing platform before the end of 2020.
Personalizing the Patient Financial Experience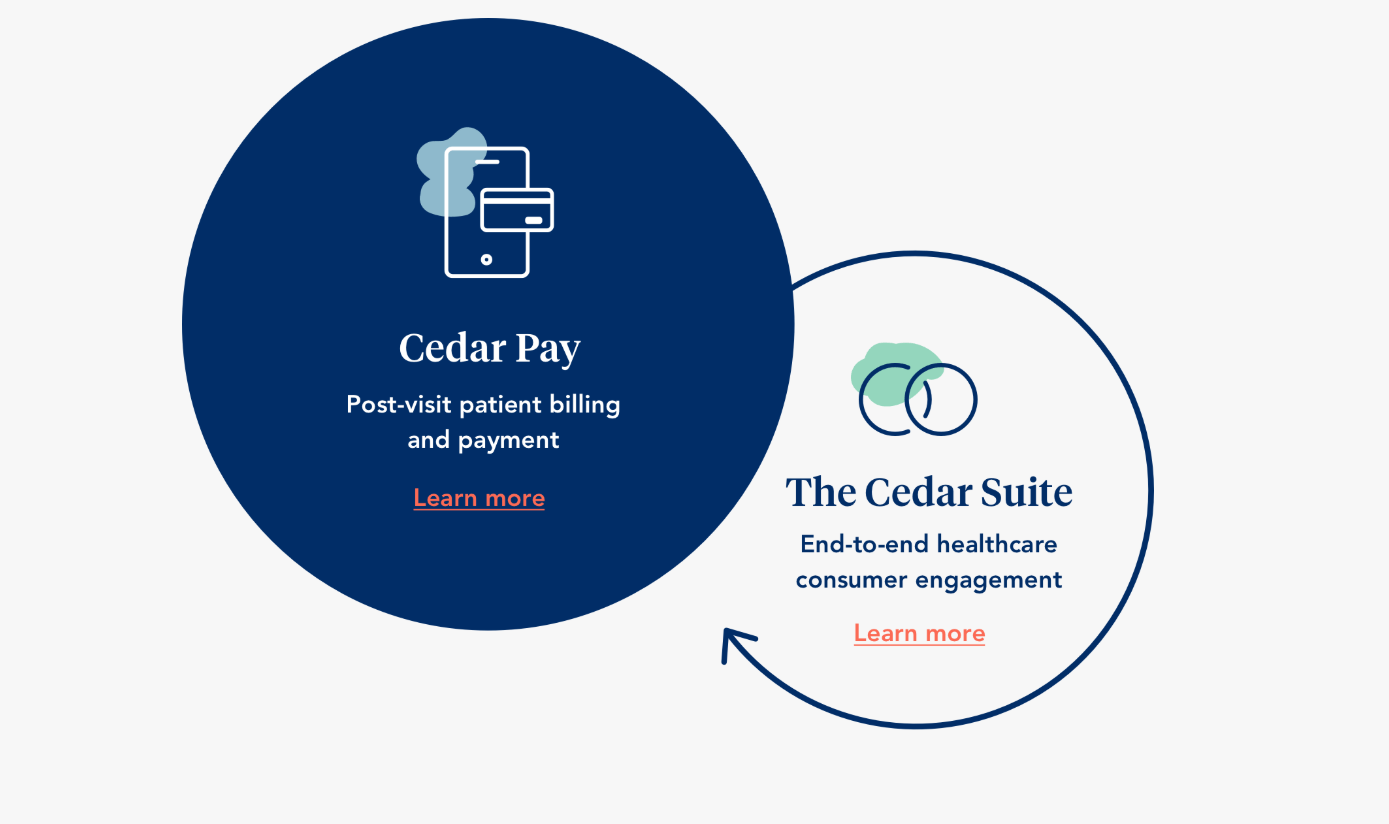 Founded in 2016, Cedar is a healthcare financial engagement platform for hospitals, health systems, and medical groups that clarifies and simplifies the financial experience for patients, improving bill resolution and payment outcomes for providers. Using intuitive design and advanced data science, Cedar facilitates patient-centric financial engagement across the care journey.
Cedar's platform uses EHR, demographic, external, and behavioral data to accommodate the needs of patients. Personalized experiences lead to better patient engagement and satisfaction, improving resolution and payment outcomes for providers.
Fuel the Next Phase of Cedar's Growth
To support Cedar's rapid growth, the latest round of funding will be used to invest in expanding the company's reach and to accelerate product innovation and expansion. This past year, and even more so since the global COVID-19 pandemic, Cedar has expanded rapidly with innovative partnerships and collaborations with institutions like Novant Health, seeking to improve patient satisfaction and financial results, so they can continue to deliver the highest standards of care. Novant will roll out Cedar's patient engagement and payment technology platform to modernize the payment experience for its patients across the network. Novant Health's partnership with Cedar will also advance and accelerate key innovation initiatives that extend further into a pre-visit patient digital engagement.
"The COVID-19 pandemic has put a spotlight on many of the inefficiencies and archaic processes across our current healthcare system which has, in turn, driven an increase in the adoption of platforms like Cedar's among healthcare providers," said Florian Otto, CEO, and co-founder of Cedar. "Through this round of funding and our new partnership with Novant Health, Cedar's patient engagement and payment technology platform will be able to offer an improved experience for more patients with simplified and personalized digital engagement strategies and payment support options. We're very pleased with this strong show of support from our investors and partners and look forward to further enhancing our platform for patients and providers."
Other participants in the fundraising round include Kaiser Permanente and individual angel investors including Jerod Mayo, linebacker coach for the New England Patriots and Jeff Vacirca, MD, FACP, and CEO of New York Cancer & Blood Specialists, as well as Cedar's current investors including Kinnevik, Thrive Capital, Lakestar and Founders Fund. Andreessen Horowitz Managing Partner Scott Kupor will join Cedar's board of directors. This round brings Cedar's total capital raised to $157M to date.