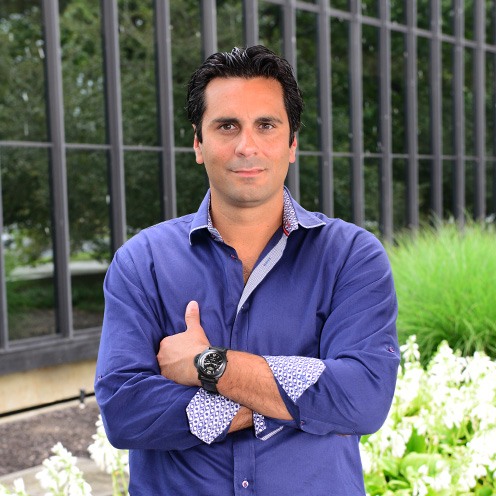 The lack of EHR usability is a huge concern for the healthcare industry. According to a study conducted by Mayo Clinic researchers, modern electronic health records (EHR) are less user-friendly than Microsoft Excel, Microsoft Excel, and Google. Using the System Usability Scale (SUS), Electronic Health Records were marked with an unsettling "F" and a SUS score of 45 while Excel received a SUS score of 57 and Microsoft Word received a SUS score of 76. Google search came in on top with an "A" and a SUS score of 93.
The results were then measured using the Maslach Burnout Inventory (MBI) and cross-referenced with physician burnout. The study clearly showed that SUS scores have a direct impact on emotional exhaustion, depersonalization, and overall burnout within the healthcare sector. As system usability decreased, emotional exhaustion and depersonalization scores increased, as did the risk of burnout.
It's important to keep in mind that poor EHR usability not only affects physicians, it can ultimately affect patient care. If physicians are unable to perform to the best of their abilities, the quality of care that a patient receives will drastically decrease. Mental and physical exhaustion can also lead to medical errors, delayed treatment, and misdiagnoses. Research published in the Journal of Patient Safety estimates that over 400,000 people die every year from hospital errors that could have been prevented.
Additionally, a study published in the American Journal of Infection Control found a significant association between nurse burnout and the spread of infections within hospitals. According to the researchers, "hospitals in which burnout was reduced by 30% had a total of 6,239 fewer infections, for an annual cost saving of up to $68 million."
Applications and workflow have a symbiotic relationship. The former captures data and the latter passes it along to inform other processes and procedures. Sending and receiving patient information is critical to delivering quality care. If either is impeded by usability, this can have a ripple effect throughout the patient lifecycle.
Direct Digital Fax
To improve system usability, physician health, and patient care, organizations need a direct document delivery system that streamlines communications and simplifies the transfer of protect health information (PHI). Utilizing a hybrid-cloud network with direct digital faxing can solve a huge problem within the healthcare industry – the ability to easily and securely transmit EHRs and other unstructured data. Direct digital faxing is the key to ensuring communications never traverse an external telephone network. Black and White lists can also be leveraged to place further restrictions on the exchange of sensitive information.
Security and Scalability
The accessibility of fax combined with the scalability of the cloud enables organizations to exchange sensitive information fast and securely. To fully protect the transfer of information between two endpoints, the ideal digital fax solution should leverage well-defined end-to-end encryption methods, such as those defined in the Elliptic Curve Integrated Encryption Scheme (ECIES). This hybrid encryption scheme uses Elliptic Curve Cryptography to generate a shared secret between peers to seed the encryption process with unique keying material while signing and authentication mechanisms assure the validity of the data in transit.
To fill in security gaps, two-factor authentication (2FA) should also be utilized on every device that sends and receives PHI. Two-factor authentication can protect healthcare data by requesting a combination of credentials at access points that only the actual patient, doctor, billing operator, or pharmacist would know. The combination of credentials can be a strong password accompanied by a personal PIN or a smart card that is supported by a fingerprint.
Improving Patient Care
Overall, the lack of EHR usability can have an adverse effect on patient care and patient safety. The ability to securely transmit all types of healthcare-critical data will enable the healthcare industry to start moving towards a more progressive business – one where patients receive fast and customized healthcare. Most importantly, hybrid-cloud fax solutions give physicians peace of mind knowing that EHRs can be easily shared, accessed, and analyzed.
---
About Paul Banco
As CEO of etherFAX, Paul Banco is responsible for the strategic direction of the company and leads technology development, including the patented etherFAX and etherFAX SEN intellectual property. In 2009, he identified the need to leverage the cloud for secure document delivery and co-founded etherFAX with fellow telecom industry veterans.