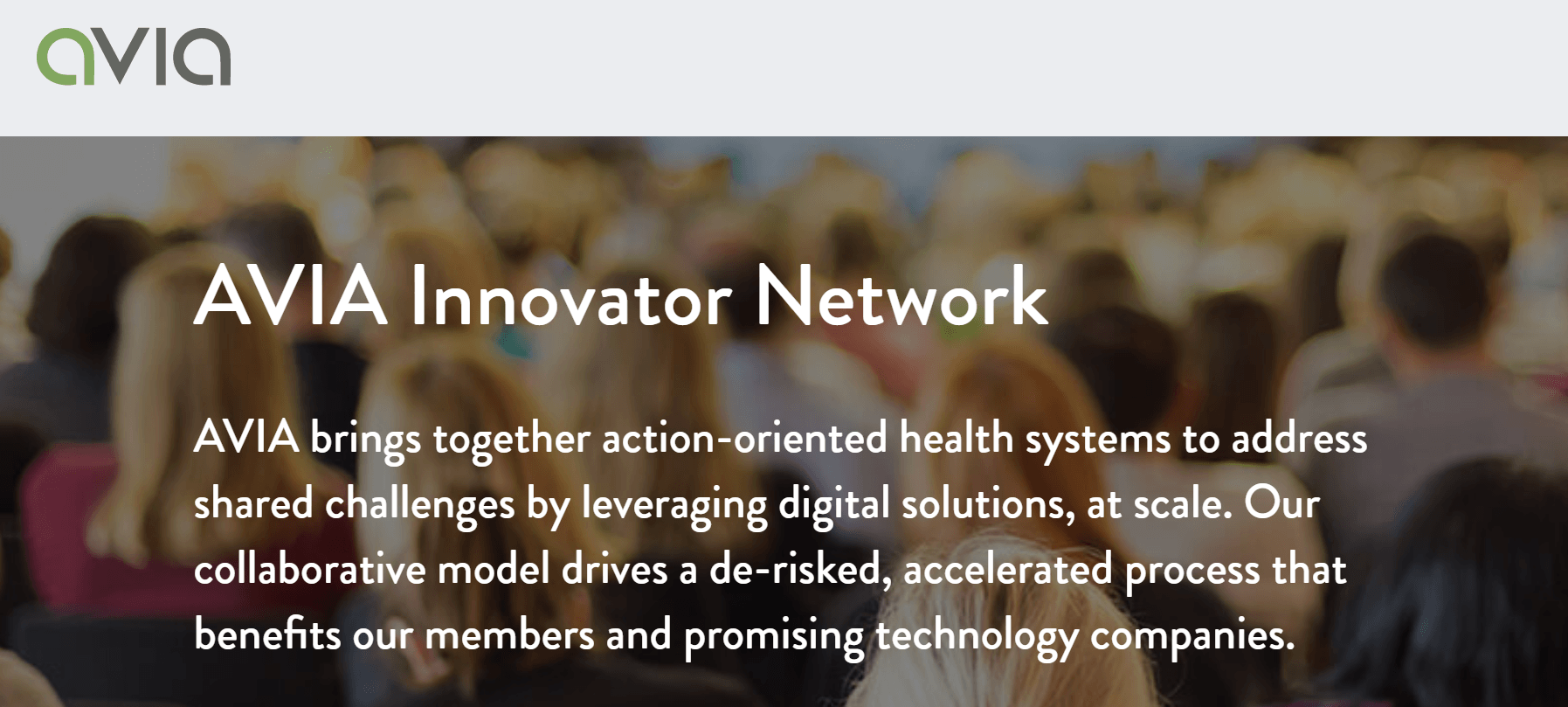 What You Should Know:
– AVIA has added the American Telemedicine Association (ATA); Conifer Health Solutions, a healthcare industry leader in financial optimization and revenue enhancement; and Gensler, a global firm focused on human-centered design to the AVIA Partner Network, which also includes organizations such as HFMA, Cerner, and Deloitte.
– As hospitals face extreme clinical, operational, technological, and financial challenges due to COVID-19, healthcare leaders across the country can exchange strategies and insights with their peers and AVIA Partner Network Members. 
To support health systems navigating the COVID-19 crisis, AVIA, the nation's leading digital transformation partner for healthcare organizations, continues to build its network of industry partners on the AVIA Connect platform. Through AVIA's COVID-19 Resource Hub, open to all hospitals in the U.S., AVIA is partnering with the American Telemedicine Association (ATA), Conifer Health Solutions, and Gensler to provide digital health communities and resources.
In response to the pandemic, AVIA launched the COVID-19 Resource Hub within AVIA Connect, AVIA's digital transformation acceleration platform, to support health systems with digital health strategies and solutions.
"Emerging stronger in the new normal requires virtual business strategies, significant cost cutting, and revenue enhancement," said Bruce Brandes, General Manager, Digital & Partner Network of AVIA. "Our Members' go-forward strategies are catalyzed by the AVIA Connect COVID-19 Resource Hub and the expertise of our Partner Network."
As health systems rapidly deployed chatbots, virtual visits, and remote monitoring solutions to reduce the spread of the virus, consumers have responded with enthusiasm and increased demand. Virtual healthcare interactions are now on pace to top 1 billion by year's end.
Impact of AVIA Partner Network
By partnering with the ATA, a non-profit association focused on accelerating the adoption of telehealth, AVIA brings hospitals across the country a thought leadership partner as they strategize about telehealth as an enduring component of their new normal business strategy. This transition includes understanding evolving regulatory policies and reimbursement considerations, best practices for clinician workflows, solution landscapes, and financial modeling.
In recognition of the sudden financial burden and new strategic demands facing healthcare organizations, AVIA has also expanded its Partner Network to include Conifer Health Solutions, an industry leader in financial optimization and revenue enhancement. Additionally, the Partner Network also includes Gensler, a global design firm focusing on human-centered design solutions that propel the patient experience forward immediately while thinking into the near and far futures.
"The pandemic created an imperative for global knowledge sharing," said Brandes. "By learning from each other and leveraging the best thought leaders in the industry, hospitals can act faster in the face of this quick-moving virus."