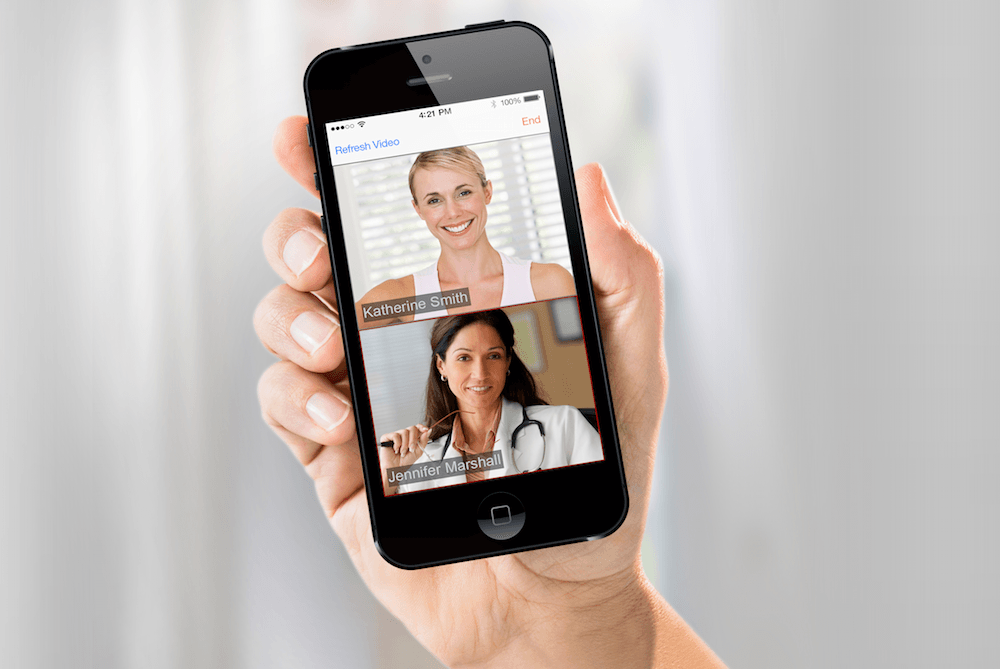 What You Should Know:
– New KLAS telehealth reports aims to aims to provide high-level COVID-19 guidance helpful to healthcare organizations on the virtual care and remote care platform vendor landscape.
– Includes high-level overviews of validated vendors' current customer satisfaction, key questions to consider in building a strategy, and a consolidated view of KLAS' previously published telehealth reports.
---
Telehealth adoption in healthcare until recently had been increasing at a slow, gradual pace; however, adoption has skyrocketed in the midst of the COVID-19 outbreak. Lawmakers have been forced to respond quickly with relaxed privacy and reimbursements regulations in an attempt to remove some of the standard barriers' healthcare organizations would face in adopting telehealth solutions.
In a new KLAS report, the first of two COVID-19 focused telehealth reports aims to aims to provide high-level guidance helpful to organizations as they make immediate decisions and also solidify long-term telehealth strategies. It includes high-level overviews of validated vendors' current customer satisfaction, key questions to consider in building a strategy, and a consolidated view of KLAS' previously published telehealth reports.
Telehealth Vendor Landscape Performance Data
Provider organizations are now turning to a wide variety of solutions during the COVID-19 crisis, including many vendors that KLAS hasn't validated yet. KLAS outlined a high-level overview of customer satisfaction data for the virtual care and remote patient monitoring vendors:
Virtual Care Platform: Software/hardware solutions that facilitate diagnosis, consultation, treatment, monitoring, education, and care management via tele/video-communication technologies.
American Well – 78.0/100
Early market entrant with large presence. Generally used by larger health systems and some payers. Broad capabilities typically meet customer expectations. Some declining satisfaction as customers struggle to achieve desired outcomes and receive needed support as Amwell grows. Some EMR integration challenges reported.
InTouch Health Virtual Care Platform – 86.7/100
Best in KLAS winner recently acquired by Teladoc. Customers highlight strong, easy-to-use product and vendor focus on helping customers achieve desired outcomes. Validated for all visit types but stands out for telespecialty visits. Generally strong support strained at times by rapid growth. Lower value for some due to cost of product and perceptions of nickel-and-diming.
*MDLIVE Virtual Medical Office – 81.4/100
Stands out for consumer on-demand visits backed by physician network; also facilitates virtual clinic visits and telespecialty consultations. Limited customer feedback shows strong satisfaction with general support and physician support line. Some struggle with integration, resulting in duplicate schedules and workflow issues.
*swyMed Telemedicine – 94.4
Primarily used for mobile connections for on-the-go telespecialty consults. Customer feedback very limited, but customers report high value and high satisfaction. Support seen as a strength as company size allows for quick turnarounds and staff is proactive in resolving issues.
*Zipnosis – 88.6/100
Drives value through cost-friendly, consumer-centric automated patient intake capabilities. Feedback limited; suggests customers see them as a partner and appreciate the asynchronous patient communication and ability to triage symptoms and quickly diagnose. Sets proper expectations about company vision and limited product capabilities, though technology gaps, such as video visits, cause some customers to question long-term viability.
Epic Telehealth – 88.4/100
Strong base-level telehealth capabilities built directly into MyChart. Clinicians highly satisfied with ability to conduct virtual visits (most common use case) from within existing workflow. Training is inconsistent; some customers want more optimization guidance. Customers have reported that Epic Telehealth must be paired with video service layer vendor like Zoom or Vidyo, resulting in some patient churn. Epic reports that recently they have introduced their own web-hosted video service layer as an additional option.
Remote Patient Platforms: Solutions that acquire, store, transmit, and display electronic health information from patients outside of conventional care settings— most often their homes. May include readings from biometric devices as well as patient-reported data, such as mood, comfort level, and medication adherence.
Health Recovery Solutions Remote Patient Monitoring Platform – 94.3/100
KLAS Category Leader. Customers report high satisfaction across all metrics KLAS tracks, highlighting the easy-to-use, patient-centric product (including its chat and video visit capabilities). Product backed by high-quality support for providers and patients, causing customers to refer to HRS as a partner that drives value and desired outcomes.
Vivify Health Pathways – 89.7/100
Recently acquired by Optum. Nearly all customers satisfied or very satisfied, with few misses, and are very likely to recommend the product, describing it as customizable, easy to use, and helping them achieve value and outcomes they desire. Support is generally strong; with rapid growth, some customers report longer turnaround than desired. Integration is seen as Vivify's weakness and can cause reporting issues.
COVID-19 Breaking Down Telehealth Adoption Barriers
In the report, KLAS outlines five barriers and how the response to the COVID-19 outbreak has helped, if only temporarily, to remote them:
1. Regulation
As of March 2020, OCR has relaxed regulations regarding provider/patient communication via private, non-HIPAA compliant communication methods, such as Apple, FaceTime, Skype, etc.
2. Reimbursement
As of March 2020, CMS has broadened access to reimbursements for common office visits, mental health counseling, and preventive screenings. Several private insurers have followed suit.
3. Physician Adoption
Primary care physicians and specialists who were previously hesitant to adopt telehealth have been forced to adopt virtual visits to maintain high patient volumes.
4. Cost
As part of the CARES act, $185 million was allocated to support telehealth programs for rural healthcare facilities. Additionally, $200 million was earmarked for the FCC to support healthcare providers via telecommunication services, information services, and devices necessary to enable telehealth services.
5. Patient Awareness
Many organizations have released free or discounted telehealth services to encourage social distancing measures. Patient uptake has resulted in some organizations experiencing daily telehealth volumes that surpass previous annual volumes.
For more information about the KLAS report, visit https://klasresearch.com/report/covid-19-telehealth-guide/1744
*Limited data