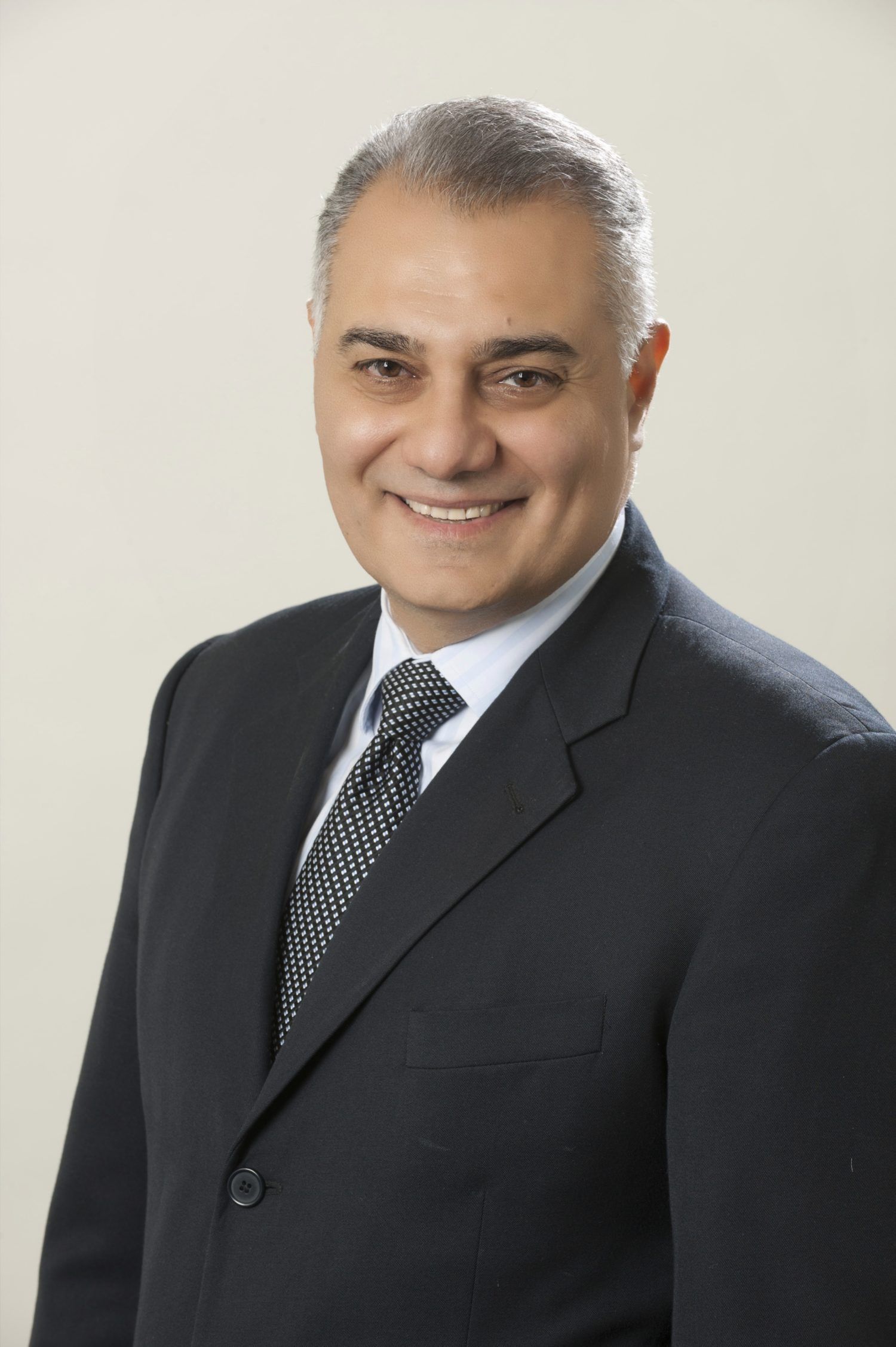 Medicare Advantage plans need more than consumer-centric design, payer/provider alignment, and strong connections across the continuum of care to drive value. The high-value performance also depends on their ability to use data to make a meaningful difference in members' health.
With 11,000 people aging into Medicare daily, proficiency in managing Medicare Advantage populations is critical for demonstrating value in a competitive market. Enrollment in these plans is growing significantly, projected to reach 24 million in 2020.
The Congressional Budget Office predicts that by 2029, 47 percent of Medicare beneficiaries will be enrolled in Medicare Advantage plans. Today, average penetration by the state is 34 percent. But the capacity to demonstrate high-quality care is critical: More than two-thirds of Medicare Advantage enrollees (72 percent) are in plans rated four stars or higher.
EXHIBIT ONE:
Distribution of Medicare Advantage Enrollees by Plan Star Rating, 2015-2019
Source: Jacobson, G., Freed, M., Damico, A., and Neuman, T., "A Dozen Facts About Medicare Advantage in 2013," Kaiser Family Foundation, June 6, 2019, https://www.kff.org/medicare/issue-brief/a-dozen-facts-about-medicare-advantage-in-2019/. 
Medicare Advantage plans have the power to improve health delivery performance by first defining what quality and value are (for example, what constitutes a positive patient health outcome) and establishing a reimbursement strategy that incentivizes value-based performance. Innovative models for palliative care under Medicare Advantage are one example. Results from one pilot study suggest Medicare Advantage plans could save $1,638 per member per month six months after enrollment in a palliative care program through the reduced emergency department, inpatient, and outpatient visits.
However, without access to longitudinal data that provides a complete view of a member's medical history, the potential for health plans to identify opportunities for care improvement is limited. This hinders a plan's efforts to strengthen value across the continuum of care. It also threatens its competitive position in the local marketplace.
Eliminating the Analytics Burden
An all-encompassing view of members' health history allows health plans to move from value-based care theory to action. By combining clinical data from electronic medical records and financial data from claims with social determinants of health, medication and adherence history, and trends in laboratory results, health plans gain the vital information that can be used to:
– Understand the challenges their members are facing, including health and social challenges such as lack of access to transportation, housing instability, and food insecurity
– Visualize variations in care delivery and execution against standards of care
– Accelerate therapies that improve quality of life while reducing lifetime healthcare expenses
– Evaluate provider performance around the quality of care and cost
– Proactively respond and adapt to an ever-changing and complex healthcare environment
– Understanding the impact of socio-economic factors on outcomes and beneficiary engagement
But access to data alone is not enough to demonstrate higher levels of performance for Medicare Advantage plans. To demonstrate value, plans also must invest in data analytics tools—fueled by artificial intelligence (AI)—that pinpoint gaps in care and empower care managers and providers to close these gaps in real-time. They also must build collaborative relationships with providers, leveraging data to identify the provider and consumer behaviors, to enable providers to respond with agility when members' health needs to be addressed. And they must rewrite financial contracts to drive sustainable improvement—for example, by ensuring value-based incentives are meaningful enough to promote significant change.
How can health plans achieve a state of actionable intelligence that unlocks value in care and helps deepen relationships with members and providers? Here are three actions to take.
Identify tools that provide critical feedback around members' health risks in near-real-time. The number of Medicare and Medicare Advantage members hospitalized with sepsis jumped 40 percent from 2012 to 2018—and it's not because of the 22 percent increase in seniors enrolled in these programs, a recent U.S. Department of Health and Human Services (HHS) study found. Most of these patients arrive at the hospital with a sepsis infection.
Since any infection can lead to sepsis—including infections caused by the flu or even the coronavirus—health plans must have access to advanced intelligence that can identify members' risk for sepsis, and other health issues, in near-real-time frames of days or weeks. Armed with this information, health plans can then direct care managers to work with providers when data indicate a member's risk for sepsis may be higher. For instance, data from the HHS study shows two-thirds of patients who are hospitalized with sepsis had a medical encounter a week before being hospitalized.
When exploring strategies to use longitudinal data to strengthen risk identification, look for tools that use machine learning and natural language processing to derive rich insights. Laying the right data management framework—whether an enterprise data warehouse or a more advanced framework that supports AI-driven intelligence—is also key.
Establish more frequent communication with providers around data insights and performance. Nearly 54 percent of Medicare Advantage payments are tied to performance under alternative payment models. Too often, however, providers struggle to gain a clear view of their performance under value-based payment—including the behaviors for which they could be financially rewarded—until months after the actions take place.
Without positive feedback delivered soon after the value-producing behavior is recorded, it can become difficult to sustain momentum for year-long initiatives that hold strong potential to enhance members' health and quality of life, while reducing the cost of care.
Payers must increase the velocity at which actionable intelligence is created around primary care delivery and offer performance-based rewards sooner. Consider a cadence for communication such as the following:
– Population health insights and opportunities to improve care: Weekly, if not daily, given the dynamic nature of care delivery
– Value-based outcome and quality results: Weekly or monthly
– Value-based payment structure that rewards providers at the time of care delivery and on final outcomes: At the time of care and upon outcomes confirmation (monthly, quarterly and annually)
Seek to develop a rich, more longitudinal view of your member population. With the release of federal data interoperability rules aimed at enabling patients to access their healthcare records through mobile-based apps, health plans and providers should make plans to share their clinical and financial data to support improved outcomes. Doing so can ease the analytic burdens both face in the transition toward value-based payment models by providing a more complete or holistic view of care delivery and cost of care. This sharing can also heighten transparency, further promoting collaboration around healthcare's greatest challenges.
Examine opportunities to partner with providers in developing systems that support broader sharing of data—such as total cost of care, population health data, and social determinants of health—and more timely data exchange. Explore ways to involve existing vendors, such as data analytics partners or electronic health record vendors, in this effort. Next, investigate options for collaborative data analysis that help identify and mitigate members' health risks at their earliest stage, for example, changes in medications, caregivers, and/or primary care providers. This type of approach can close value gaps for Medicare Advantage members and other populations, such as by promoting adherence to evidence-based care processes and protocols. 
Internally, payers should also work to identify internal data silos—such as between departments and service lines—that could impede data sharing and determine the steps needed to empower comprehensive, granular reporting that delivers substantial value.
Strengthening the Value Proposition
As Medicare Advantage becomes even more highly utilized among seniors, crafting a data-driven value strategy is vital not only to member satisfaction but also to the plan's ability to compete with other offerings. Access to longitudinal clinical and financial data will fuel new learnings and improvement of healthcare driven by AI-fueled insights to drive stronger satisfaction with healthcare for seniors and better health and health outcomes for vulnerable populations.
---
About Emad Rizk, M.D.
Emad Rizk, M.D., is President, CEO, and Chairman of the Board of Cotiviti. A seasoned and renowned healthcare industry senior executive, Dr. Rizk brings to this role more than 25 years of experience working closely with payers, providers, and government entities. Most recently, he served as CEO of Accretive Health and was also a member of its Board of Directors. Prior to Accretive Health, Dr. Rizk was President of McKesson Health Solutions, a business that provides clinical and financial solutions to healthcare payers.