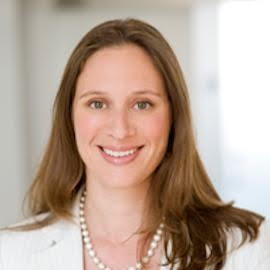 Healthcare costs are on the rise, and they show no signs of leveling off. According to the latest data available from the Centers for Medicare and Medicaid Services, healthcare spending in the United States reached $3.5 trillion in 2017, or $10,739 per person. Those costs are projected to rise by about five percent year-over-year.
As expenditures continue to skyrocket, healthcare providers are looking to new technologies and care strategies that can help them treat patients more effectively at a lower cost. Advances in wearables, telemedicine, and electronic medical record (EMR) systems are beginning to reinvent patient care as we know it — and these areas will gain even more traction as tech giants enter the healthcare arena.  
Companies like Apple and Amazon are developing improved wearables and voice assistants that can help doctors draw powerful insights from patient data. Virtual appointments and advanced health-monitoring devices are making it easier for doctors to treat patients remotely. The analysis of data accumulated by EMR systems, coupled with advanced AI technologies, will help healthcare providers more quickly and accurately diagnose and treat patients.
A Boost From the Consumer Electronics Industry
Amazon's voice assistant now complies with HIPAA, a law designed to protect patient privacy regarding sensitive health information, according to CNBC. Soon, users will be able to ask Alexa to pull up their blood glucose readings, schedule doctor's appointments, access their hospital discharge instructions, and more.
Commercial tech companies are also combining technology with insights derived from customer data to develop advanced medical devices that can generate useful and potentially lifesaving medical information about the wearer.
For example, the Apple Watch 4, released in September 2018, is equipped with an FDA-approved ECG feature and an algorithm that detects atrial fibrillation, a condition that can lead to blood clots, strokes, and heart failure. Prior to its release, more than 420,000 patients participated in a joint study conducted by Apple and Stanford University to test whether the watch could reliably detect irregular heartbeat due to atrial fibrillation. Based on the preliminary results of that study, which were released in March 2019, Apple is on track to be able to put affordable, potentially life-saving heart monitors in the hands of consumers, regardless of whether they have any known cardiac issues.
Telemedicine is Changing the Game
At its most basic level, telemedicine allows patients to speak with their doctors without having to meet in person. Now, telemedicine is becoming more sophisticated with advanced wearables that can transmit data to healthcare providers directly, making it possible for doctors to obtain vital medical data from patients who are homebound, traveling, or simply unable to come to the provider's office in person.
In 2018, Congress passed a law that expanded telehealth services for Medicare and Medicaid recipients with chronic conditions who would otherwise have difficulty getting the care they need. The CHRONIC Care Act extended coverage options for virtual care, particularly for patients who have kidney disease, chronic illnesses, or a history of stroke.
Telemedicine isn't just an attractive option for older or chronically ill patients. Millennials are increasingly eschewing long waits at doctors' offices, opting instead for the convenience of services like virtual urgent care appointments. Supporting this trend, several large employers including Starbucks, Marriott, and Mercedes Benz have partnered with telehealth companies to provide their employees with easier access to remote care. With telehealth on the rise, patients with issues that can be diagnosed remotely can get the treatment they need much faster and with minimal disruption to their daily lives.
Electronic Medical Records Grow Up
Some tech giants are also working on a sophisticated electronic medical record (EMR) platforms. In 2018 Google launched the alpha version of its Cloud Healthcare API, a new cloud-based application programming interface that can potentially enable providers to run analytics on EMR data and identify patterns that can improve patient outcomes. Google also announced a partnership with Fitbit to explore ways to combine Fitbit data with EMRs so doctors can better monitor and manage patients' health.
EMRs can benefit hospitals in several ways. These records have been proven to help hospitals identify patients who are at a greater risk of falling. EMR systems also have been shown to reduce unnecessary testing and identify low-value procedures that are overused. In emergency departments, EMRs can inform ER doctors about life-threatening allergies, even if patients are unconscious. And many EMR systems automatically cross-check a patient's current medications with new prescriptions to spot potentially dangerous or fatal interactions.
One of the biggest challenges still plaguing EMR systems is the inability to share medical data between providers, which can lead to serious gaps in care. One study found that information about patients' mental health histories was missing from many of their EMRs, a problem many providers blamed on the lack of interoperability among their various systems. But some progress is being made in this area: Nearly a third of EMR vendors now adhere to the Fast Health Interoperability Resources standard, which is designed to improve communication between systems. Others will need to follow suit for EMRs to reach their true potential. 
Many of the deadliest health problems that plague Americans, including diabetes and cardiovascular disease, can be addressed with better access to preventative care. Providing easier access to telemedicine services can remove one significant roadblock that prevents patients from getting early clinical intervention before a health condition becomes more serious. In addition, a more complete digital view of a patient's health with real-time data transmitted by wearables and other devices can illuminate health problems as they occur. As technology companies leverage big data and partner with incumbents in the healthcare space, they will have even more potential and greater capacity to solve some of the challenges facing our healthcare system.
About the Author
Alyssa Rapp is the CEO of Surgical Solutions, a healthcare services company owned by Sterling Partners. She is also a lecturer in management at Stanford Graduate School of Business and the managing partner at AJR Ventures.