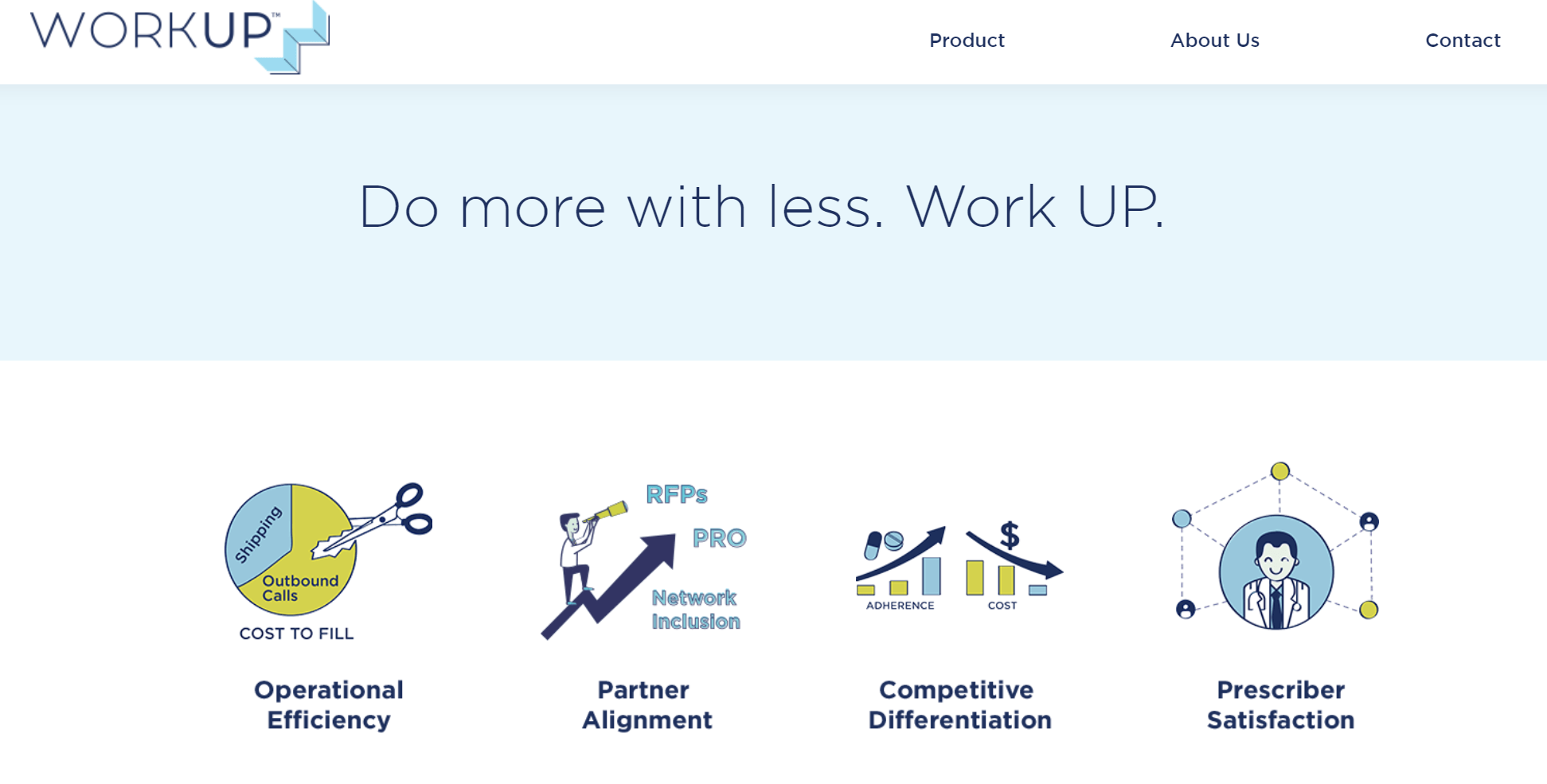 Life sciences consulting firm D2 Consulting, today announced it has acquired Brooklyn, NY-based patient engagement company WorkUp, Inc. The acquisition expands D2's existing technology solutions, providing value-added support for clients, including manufacturers, specialty pharmacies, HUBs, payers, pharmacy benefit managers and integrated delivery networks.
Founded in 2013 to support high maintenance patients, WorkUp's patient engagement solution, Status improves operational efficiencies and enhances patient outcomes related to the care of complex specialty patients. The solution translates a doctor's plan for a patient into actionable, prioritized checklists. The product's understanding of dependencies and treatment intervals builds a calendar of medical events and corresponding tasks which paints a complete picture of the patient's progress. Every patient is also a member of the team to improve their health with access to appointment checklists, medication reminders, and an active view of their treatment timeline.
Improve Operational Efficiencies Related to Care of Complex Specialty Patient
The solution is easy to integrate, implement and operate for proven user experiences and transparent, data-driven outcomes:
·    Reduce the low value telephone calls to confirm monthly refills by 50-70 percent
·   Lower documentation costs tied to patient-provider communications
·   Replace traditionally spreadsheets and Access database files with a system that tracks tasks, escalates and resolves patient-reported issues in near real-time
·    Access real-world patient encounter and drug therapy information to share securely and seamlessly across client-designated teams
·   Get direct positive impact on time and costs related to dispensing specialty medications and costs of personalized care management
Acquisition Benefits for D2 Consulting
"These expanded capabilities will drive operational efficiency, enhance difficult to obtain data collection and data management and improve the patient experience through greater compliance and customized patient management programs" says Dean Erhardt, CEO, D2 Consulting. "WorkUp is an exceptional company, developed by innovative designers, software engineers, medical professionals and entrepreneurs who bring a wealth of knowledge from diverse business and healthcare backgrounds."
Erhardt points to the value of an enhanced focus on the patient, with real-world, near real-time access to resolving patient-reported issues. "This solution is capable of producing better care outcomes while lowering overall health care costs, improving care coordination that drives optimal care outcomes," he says.
We were looking to do that more widely, and from the start when we met D2, we saw that their vision and work were a natural fit," they continue. "We all look forward to the journey to come."
Erhardt anticipates that this approach will give D2 Consulting clients demonstrably higher program enrollment and engagement rates, helping them to transform patient engagement, improve operational efficiency and distinguish themselves in the marketplace.