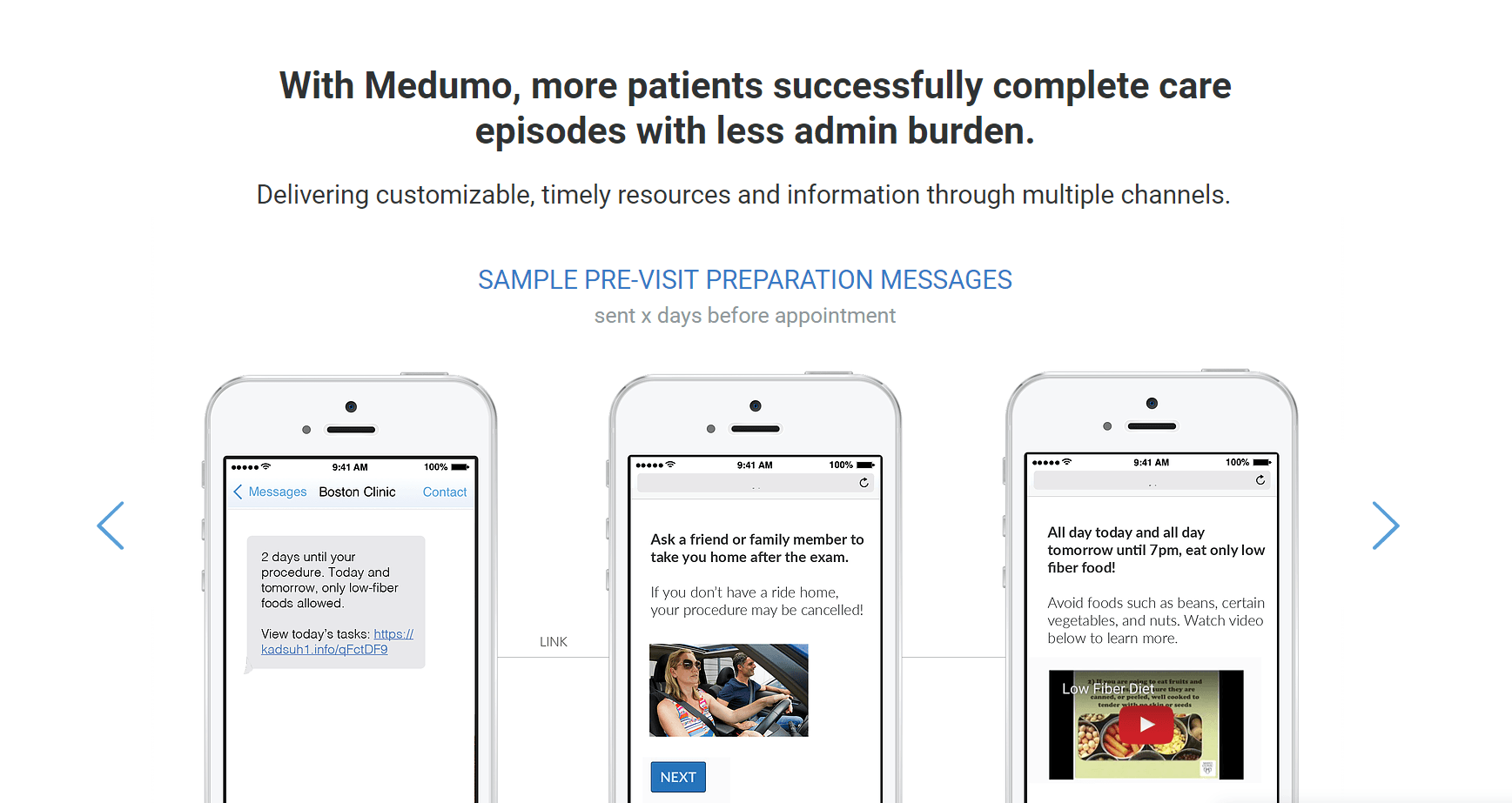 Philips has acquired Boston-based patient navigation platform Medumo for an unclosed sum, according to CBNC reports. Founded in 2013, Medumo helps hospitals, surgical centers, and care teams automatically guide patients throughout their care journey. The company has raised a total of $2.1M. 
Its patient navigation platform ensures that patients appropriately schedule, show up on time, have all their pre-appointment tasks completed, and continue to follow instructions when they go home after their surgery, procedure or clinical appointment. The technology adapts to patient needs and uses channels of communication that patients prefer (email, SMS, voice) in their native language.
Related: Analysis: Philips' Evolution to a Pure-play Healthcare Technology Vendor
To date, more than 30 hospitals and surgical centers including UCSF, Boston Children's Hospital, UPMC, University of Chicago Medicine has used Medumo's platform to improve patient satisfaction, improve procedure prep, and reduce no shows and cancellations,
"Philips has signed an agreement to acquire US-based health startup Medumo, which will bring an advanced Diagnostic Patient Management (DPM) offering to Philips' expanding diagnostic digital services portfolio," said a Philips spokesperson.
Related: M&A: How The Carestream Acquisition Will Change Philips Strategy in Imaging Informatics
Recent Acquisition Activity
Philips recently acquired Carestream Health'shealthcare information systems (HCIS) business unit to help expand Philips' healthcare IT business portfolio of VNA, diagnostic and enterprise viewers, multimedia reporting, workflow orchestrator and clinical, operational and business analytics tools.. Carestream's HCISbusiness unit includes enterprise imaging IT solutions for multi-site hospitals, radiology services providers, imaging centers and specialty medical clinics.