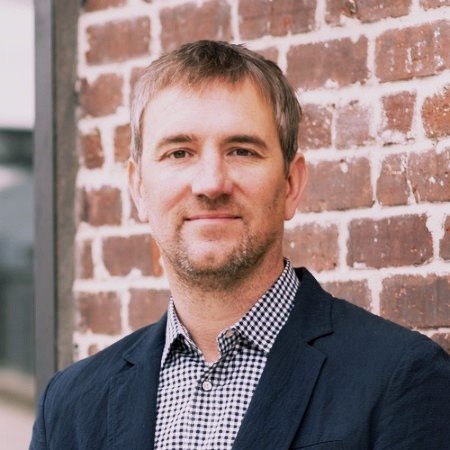 David Nichols is the CEO is of AMP Recover, a health intelligence platform that empowers healthcare organizations with actionable data to improve the patient experience, produce successful outcomes and achieve their business goals. This transition from current workflows to a modern, data-driven approach does not happen overnight. The Atlanta, GA-based company works with providers focused on Injury Prevention, Physical Therapy and Sport,  Performance and have developed a sequence of digital pivots that result in an organizational transformation without overwhelming staff or interrupting care.
In this interview, we discuss the current state of digital health adoption in sports medicine, orthopedic, and physical therapy practices in a value-based care market. 
Q
What are you hearing from healthcare organizations in regard to data and technology as you query the market? 
Awareness is certainly here. From the C-Suite to the providers, the industry is beginning to recognize the need for digital care delivery and the value that can be gained from truly understanding data. The first wave of technology in healthcare is electronic medical records (EMRs) focused on patient history, scheduling and financial billing processes. Now, people are looking for tools that allow them to extend their clinical reach, remotely monitor their patients and leverage clinical data to ultimately deliver better outcomes—all of which leads to improved care and increased revenue. 
Q
Healthcare is an enormous industry. What is your short and long term corporate strategy? To stay focused on one market sector or scale the solution elsewhere?
Absolutely to stay focused. Our background preparing athletes for the Olympics with sports scientists and high-performance coaches have helped us establish relationships with leading Orthopedic Surgeons, Physical Therapists and Sports Medicine practitioners. While we have a framework to suit many clinical initiatives and use cases, we have a specific passion and knowledge base for orthopedic rehabilitation. 
With the total addressable market in youth, college and professional sports, baby boomers extending their athletic & activity regimens longer and more competitively, and with the aging & senior populations opting into more elective replacement surgery, this is a robust market to thrive in. We have also been pleasantly surprised by the burgeoning injury prevention and wellness market and love seeing providers and patients take a more proactive and preventative stance. We love helping providers understand where a patient is coming from, defining what success looks like and then providing the platform that will get them there. Each episode of care is a journey, we provide a roadmap. 
Q
As the industry at large continues to drive towards value-based care and performance-based reimbursement where do you see the orthopedic sector in adoption?
We are definitely seeing the C-Suites addressing value right here and right now. They are all placing mandates on managing risk, understanding data, benchmarking performance, producing evidence-based protocols and standardizing pathways across the facility. Technology allows them to institutionalize a system that meets all regulatory requirements, provides definitive performance metrics and maximizes reimbursements. 
Also, patients today are approaching their healthcare as consumers. They are tech savvy and "shopping" for providers as they would for other services—providing a modern experience is paramount to attracting and retaining clients. Our partnership goal in the current market is listening, learning, and identifying best practices to transform these providers into data-driven, purpose-driven, quality-driven organizations. This is not done overnight, it is done slowly and methodically. 
Q
What are you seeing in terms of successful adoption, deployment and long term sustainability outside of software and technology? 
Adopting emergent technology and successfully deploying within an organization can be a daunting task. We don't treat the move towards value and performance-based reimbursement as something that can be achieved solely with technology—it has to be part of a strategically implemented methodology. We promote a gradual and thoughtful transformation, achieved through a series of digital pivots that help an organization crawl, then walk and finally run.
It isn't solely a senior management initiative, it is an enterprise-wide team approach. We view responsible digitization and modernization of patient and provider workflows as a great initial step. This sets a standard for discrete data capture essential to value and performance-based medical care. Next, we ensure all relevant data—which is often in disparate silos throughout the practice—is collected and normalized into a single pane of glass for tactical business review. Lastly, we leverage this data into "health intelligence" for numerous new healthcare economy opportunities such as: payer reimbursement negotiations, M&A, provider management, clinical research and innovative revenue streams.
Q
How do you explain the recent appetite for injury prevention and wellness initiatives from PT's, Ortho's, and Sports Medicine executives?
This is really exciting. If you look at healthcare in general, we are seeing a shift from reactive to proactive medicine, from fragmented to coordinated care and from managing conditions when they arise to preventing them in the first place. There will always be a post-acute market because injuries and accidents happen, but folks are really starting to focus on wellness and prevention as a lifestyle and business. This is absolutely happening now in regard to musculoskeletal treatments with all sorts of use cases emerging. From identifying deficiencies in competitive athletes, and then assigning protocols to strengthen specific areas, to employers mandating preventative exercises based on physical job requirements, the list continues to grow. 
Q
Any final thoughts?
The technology is here and it is critical that you begin to take the steps towards digital transformation now. To effectively manage the transitions and inevitable challenges: crawl, walk and then run. Crawling involves digitizing your care delivery and modernizing the patient experience (think HEP's PROM's and communication). Running means getting all your data centralized into a health intelligence view (i.e. EMR data, clinical evaluations, subjective patient data). Running is leveraging your outcomes and demonstrating your performance for continued success on all fronts. Ultimately, both patient experience and provider performance will be dramatically improved.