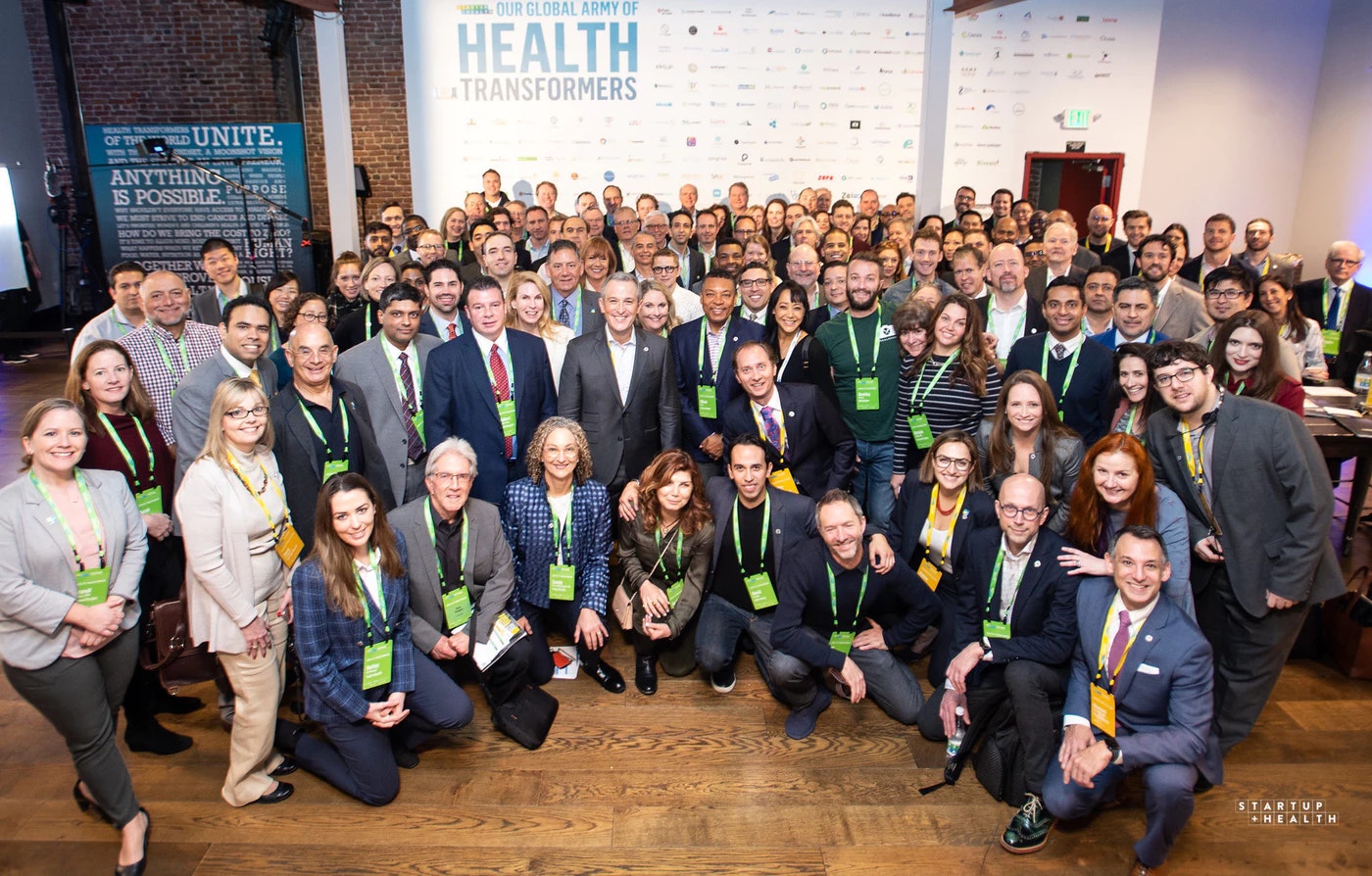 StartUp Health, a platform where health transformers, partners, customers, investors, patients, and caregivers connect and accelerate the progress of the health moonshots.
Here is a look at the 11 new members of Startup Health's global army of healthcare transformers:
1. Cityblock Health: Iyah Romm (Co-Founder & CEO)
Cityblock is a Brooklyn, NY-based company building sustainable, scalable systems that provide high-quality, cost-effective care for underserved populations with complex health needs.
2. Savonix Inc.: Mylea Charvat (Founder & CEO)
Savonix is a clinically validated digital neuro-cognitive assessment and brain health platform. The platform, Savonix Mobile, enables end users to conduct a clinically valid neuropsychology screen directly from their mobile device.
3. Mediseen: Daniel Warner (CEO & Founder)
MediSeen is creating a mobile care movement by empowering health and wellness professionals to provide care, anywhere. This is achieved via our secure, cloud-based mobile practice management platform. MediSeen's PaaS enables providers to have full control of their mobile care schedule, travel area, rates, patient records, and billings. Patients, in turn, can book providers, manage payments and access their medical records, through our app or website. By decentralizing health care, and shifting it back to patients homes and workplaces, we will reduce the growing strain on current health systems. Through collaboration and investment, we can ensure that anyone can access care, whenever and wherever they are.
4. CliniVantage: Dinesh Samurda (Co-founder & CEO), Dr. Abhay Chopada (Co-Founder & CSO), Nilesh Jain (Co-Founder & CMO)
CliniVantage's mission to provide healthcare solutions that transform the way care are delivered by putting patients at the center of care. The PaaS-based platform creates an ecosystem where the healthcare players can interact with one another under one roof.  It removes care fragmentation experienced by patients and creates an outcome-driven process to enhance and personalize point-of-care engagement across the extended care ecosystem.
5. Baby Box Co.: Jennifer Clary  (Co-Founder & President), Michelle Vick (Co-Founder)
The Baby Box Co. is not just about babies or boxes. It's about creating a safer world for children by supporting parents. The company offers free online parenting classes from healthcare experts, and rewards for completing them—like Baby Boxes, onesies, and more.
6. Goldfinch Health: Brand Newland  (CEO) and John Greenwood (COO)
Goldfinch Health offers a unique systematic approach to help your employees navigate surgery and the healing that follows.
7. InSilicoTrials: Luca Emili, MSc, (Founder & CEO)
nSilicoTrials offers an innovative way to refine the pre-clinical and clinical testing process, leveraging modeling and simulation tools. The models a customer can use, provided by our research partners are myriad. 
8. Responsum Health: Andrew Rosenberg, (Founder & CEO)
Responsum is a chronic disease patient platform designed to improve patients' knowledge grow their self-confidence and provide for the organization and coordination of their health care information.
9. SyncThink: Laura Yecies (CEO)
SYNCTHINK, Inc. is a neuro-technology company with foundational intellectual property in eye-tracking metrics and devices. The SyncThink platform is an FDA cleared multi-modal battery of assessments used to rapidly and objectively identify the status of brain health and performance.
10. Navimize: Jennifer Meller, MD (Co-founder & CEO) and Kavita Mangal , MBA (Co-founder & CTO)
Navimize is on a mission to eliminate waiting at the doctor's office. Medicine has come a long way from the days when doctors made house calls. Navimize uses an algorithm to eliminate patient wait times, which helps doctors improve patient satisfaction, improve patient experience, increase HCAHPS.
11. Tahmo: Arif Quronfleh (Founder & CEO) and Ziad Ghannoum (Co-Founder)
Tahmo is building transformative healthcare products for the medical and consumer markets. Tahmo's vision is to become an innovative player in the connected health market segment by creating patented solutions that are functionally superior to other products.
In September 2018, StartUp Health closed its second fund of $31M, led by Ping An Group, Novartis, Chiesi Group, GuideWell, Otsuka, Masimo, and a collaboratory of strategic partners and industry executives. Startup Health's ultimate goal is to invest in every Health Transformer over the lifetime of their business.