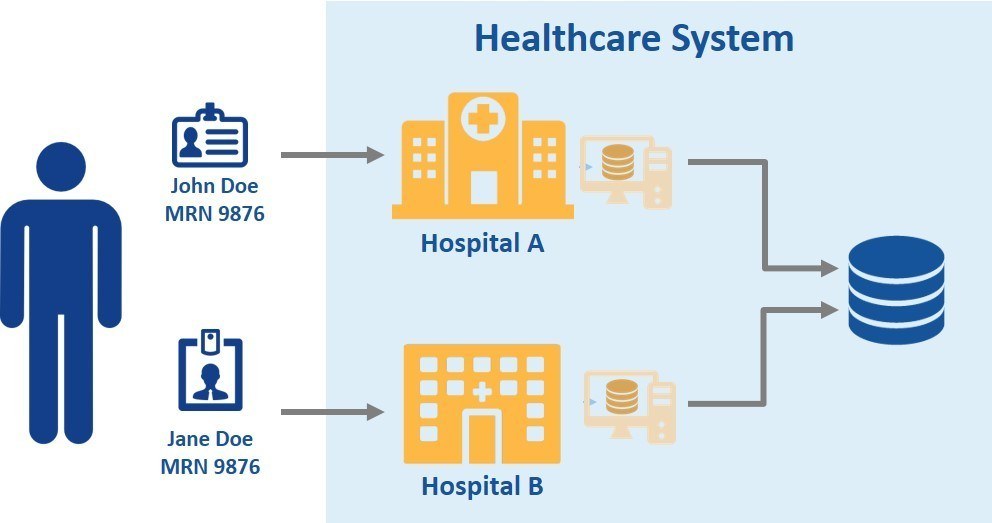 Patient matching is essential to prevent or quickly identify patients suffering from opioid addiction. This week, Appriss Health has launched ApprissID, a patient record-matching solution based on machine learning and consolidation algorithms within PMP AWARxE, Appriss Health's prescription drug monitoring program (PDMP) solution that serves 44 PDMPs across the U.S.
ApprissID utilizes combinations and segments of various identifiers to connect multiple records together to identify a unique patient and provides a significant advantage to its users over any other PDMP or identity resolution solution available in the market today.
Poor Patient Matching Creates a Terrible Conundrum for PDMP Systems
In healthcare IT, patient record mismatches often occur when connecting information from multiple facilities or systems and manual consolidation methods are subject to human error. Poor record linking can result in real patient harm. And, as much as under-linking (or false negatives) can provide an incomplete patient history, over-linking (or false positives) can provide an incorrect patient history.
Patient Matching Example: John Michael Smith vs. John M. Smith
For example., John Michael Smith vs. John M. Smith could be the same person, but a lack of accurate record-linking can result in serious harm for Mr. Smith. Further, scaled across an entire health system, this can result in serious harm to thousands of patients.
ApprissID: How It Works
ApprissID's matching and consolidation process is dynamic, allowing new IDs to be connected, deleted, and evolve in real-time via machine learning. ApprissID utilizes a combination of probabilistic matching, referential matching, deterministic matching, and manual matching to overcome issues with minor data entry errors, variations in spelling, diminutive names, maiden name changes and more to provide the most accurate results possible.
ApprissID links records and adapts to new information in near real-time, ensuring that patient history is up to date. Searching for a patient takes 50 milliseconds on average, and providers are alerted when multiple patient matches are found, which only happens in 0.26 percent of all searches with ApprissID, striking the right balance between being conservative and comprehensive.
ApprissID is also custom-built to seamlessly ingest and match additional data sets with the same speed and efficiency. History of non-fatal overdose, toxicology data, and any other data sets valuable to the care of patients can now be linked to create holistic patient views.
It allows for the correction of irregularities noted by healthcare providers, and an audit trail of all changes made to the system ensures that manual changes and improvements can be integrated into the algorithms to continue to improve them. The algorithms can also detect fraudulent or bogus data elements and adapt over time.
Why It Matters
"Appriss Health's ApprissID is an unmatched patient record matching technology and represents a significant advance over prior patient history record linking in the PDMP market," said Rob Cohen, President, Appriss Health. "ApprissID is a proven record matching solution given its extensive testing and use in billions of dispensations. Its flexibility to evolve, anticipate, and correct various data errors – quickly – makes it an exceptionally smart and especially accurate patient matching solution for the more than 1.35 million registered users of PMP AWARxE across the nation today."