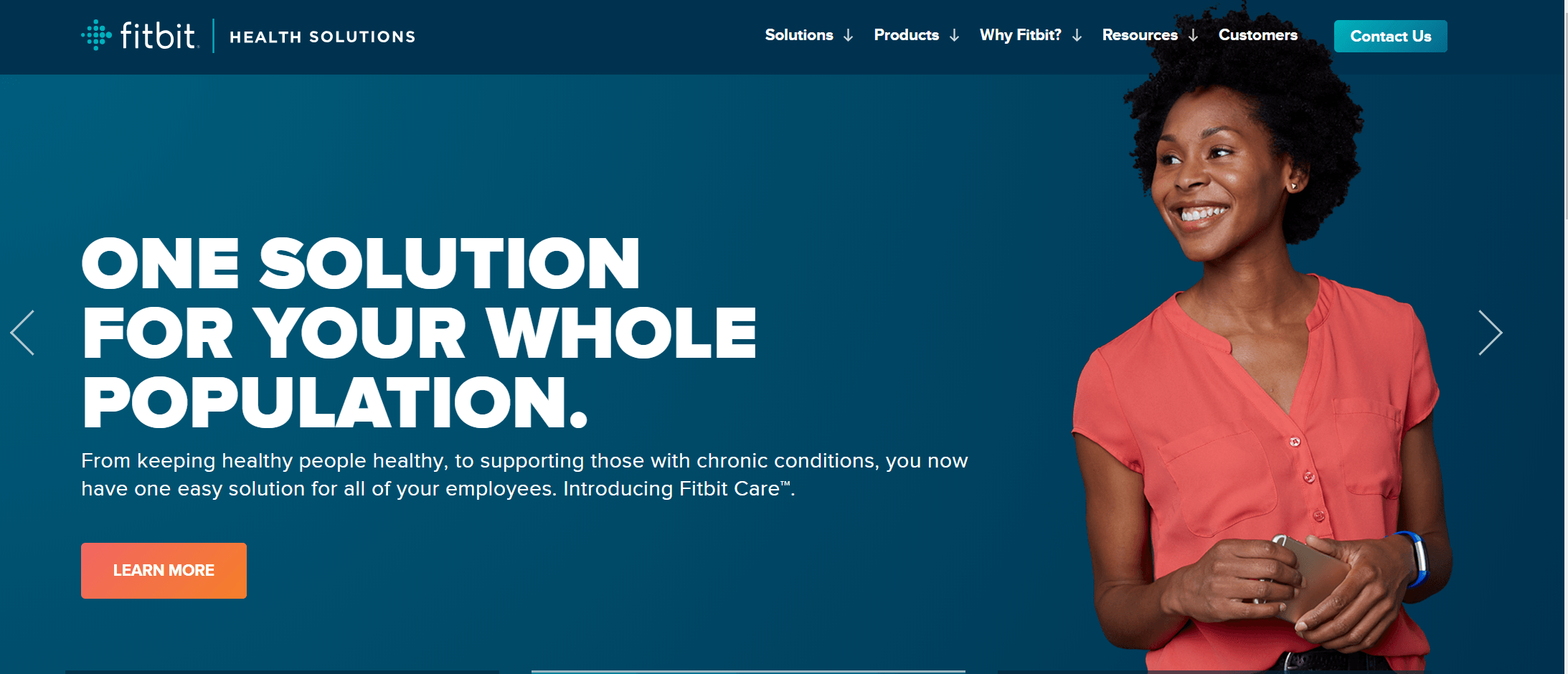 Fitbit today released its Q1 2019 earnings reporting revenue of $272 million, GAAP net loss per share of $(0.31), non-GAAP net loss per share of $(0.15), GAAP net loss of $(79) million, non-GAAP net loss of $(38) million, cash flow from operations of $(68) million and free cash flow of $(74) million.
Q1 2019 Fitbit Health Solutions Earnings
Fitbit Health Solutions business grew 70% YOY with revenue of $30.5M, which was an important contributing factor to the company's positive momentum overall in the quarter. The Health Solutions business is on-track to deliver its revenue target of $100M in FY19, driven by global growth and execution in the U.S.
During Q1 2019, Fitbit also expanded its partnership with Solera Health, an integrated benefit network that connects patients, payers, and physicians with community organizations and digital therapeutics providers to reduce the risk of type 2 diabetes using the Fitbit platform. A new analysis of more than 1,700 people, who enrolled in the National Diabetes Prevention Program (DPP) through Solera, shows participants who utilized a Fitbit device reported more activity and were more likely to stick with the program. 
Other Q1 2019 highlights include:
Fitbit's strategy is leading to better results.
· Revenue of $272M exceeding guidance – Up 10% YOY
· Devices sold increased 36% with growth across smartwatches (up 117%) and trackers (up 17%)
o First quarter of positive year-over-year growth for trackers since 2016 and Inspire HR is currently the bestselling device in the U.S. ahead of Garmin, Fossil and Samsung (NPD)
o Smartwatches comprised 42% of revenue, up from 30% a year ago, growing faster than the industry
· The company continued to drive efficiencies, reducing OPEX by 13% 
· The company reiterated its full-year guidance
Fitbit continued to grow active users, bringing more people onto the Fitbit platform.
· Strategy to offer more affordable, accessible devices to lower the barriers of joining the Fitbit community is working, demonstrated by the increase of active users
· Newest products introduced over the past year represented 67% of revenue
· Increased confidence as Fitbit works to launch a premium subscription services platform later this year
"We saw continued momentum across our business in the first quarter, with revenue up 10% and devices sold up 36% year-over-year. Smartwatch device sales increased by 117% year-over-year and the introduction of our new trackers, Inspire and Inspire HR, helped spark the first quarter of year-over-year growth in tracker device sales in three years. In addition, our Fitbit Health Solutions business grew 70% with revenue of $30.5 million, demonstrating great progress towards our $100 million revenue target for 2019," said James Park, co-founder, and CEO. "New users are continuing to join the Fitbit platform with active users increasing in the first quarter, underscoring the effectiveness of our strategy to bring more users onto the Fitbit platform with the introduction of more accessible, affordable devices."