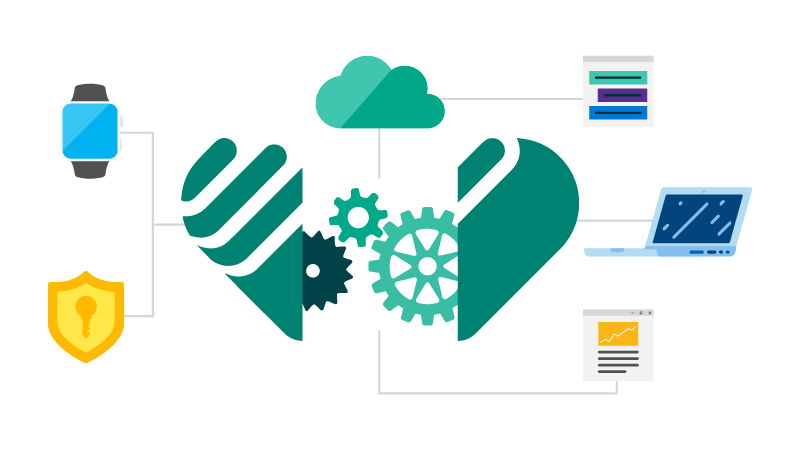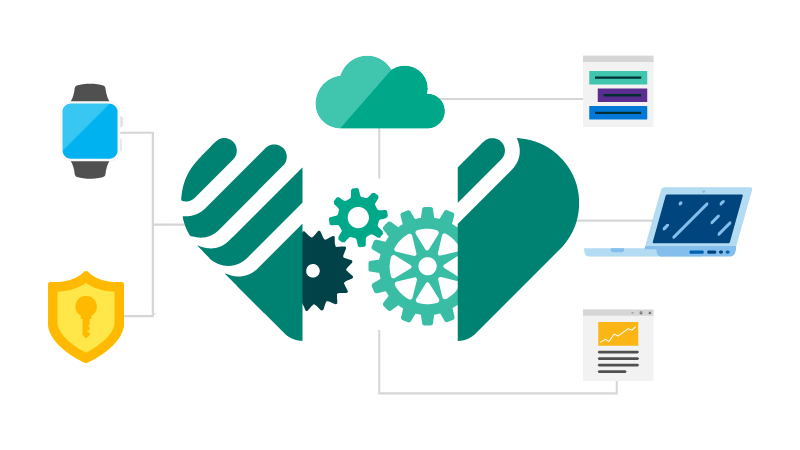 Microsoft recently announced that it is officially shutting down HealthVault at the end of this year. HealthVault was Microsoft's attempt at a web-based personal health record system. You probably never used it — it suffered low adoption. But while HealthVault will shut down, mobile apps that collect and store your personal health information and share it with your healthcare team are poised to revolutionize medicine and wellness practice.
The downfalls of HealthVault included its focus on traditional health records over dynamic and patient-acquired data, its lack of integration with many popular wearables and other smart health devices and its limited social and sharing capabilities. Electronic medical records are an extremely small part of the overall picture of a person's health today. These records are primarily kept and utilized for the purposes of insurance reimbursement. To the chagrin of doctors, electronic medical records are not leveraged for health optimization. Without genomic data, mobile telemetry, health behavior data, and patient-acquired data, today's electronic medical records are close to worthless for both the provider and the patient. HealthVault also was not designed for mobile, the final nail in the coffin.
HealthVault didn't offer patients much if any insight into their health problem areas, how their health was changing over time or what they could be doing to improve it. Microsoft's HealthVault may have been first to the market in terms of arming people with their health records, but it failed to offer people and their healthcare teams the actionable insights and support needed to change health behaviors and outcomes.
We are still in the early days of understanding what people expect and how they actually use their personal health information. We have little idea if and how wellness data collected through smart devices and wearables can help people make healthier decisions. Healthcare providers are similar in their early days of leveraging patient-acquired and wearables data to drive better outcomes and personalize care. But as data about a patient's lifestyle, behaviors, environmental exposures, social influences, changes in health status through time, etc. become more and more important to deliver precise care, the only path forward involves patient engagement via smart devices and socially connected apps, mobile, wearables, the cloud and artificial intelligence (AI).
Apple is following this path with its Apple Health Records. It was launched in 2018 and is working with healthcare providers to help close the gap between providers and patients. For example, patients within the University of California Health network were recently given the ability to download their medical data (including lab results, medication information, etc.) onto their Apple smartphones and merge it with other data acquired through self-tracking in popular third-party apps and through wearables such as blood glucose monitors.
Smaller tech companies are even more nimbly following the trend of empowering the patient with smart insights from their health data and the provider with patient-acquired data and mobile telemetry. Trust in giants like Microsoft, Google and Facebook have eroded, leaving an opportunity for smaller companies, often more closely associated with respected healthcare institutions such as academic medical centers, to come onto the health tech scene. For example, Indiana University School of Medicine has partnered with a small Indianapolis-based company to build a cloud-based platform, including a suite of mobile apps, that combines and applies AI to multiple sources of health information, delivering insights to patients, providers and clinical researchers alike to make precision medicine a reality. Providers can make better decisions about what treatments to prescribe to patients through up-to-date symptom, mood and behavior tracking in the same mobile app that patients use to engage in health challenges with their friends, track their fitness and send questions to their doctors and health coaches. This information can be combined with whole genome sequencing to deliver on the promise of precision or personalized medicine.
Tech that offers people better access to and use of their personal health information must deliver value in terms of patient education, engagement, and actual health outcomes. This means closing the gap between patients and providers, helping data to flow in both directions. Health apps must not only offer better access to data but make this data "sing" with insights that are simple to interpret and act upon. Platforms that integrate this data need to put people at their center, which means leveraging smartphones and wearables. To be practical these platforms must account for how fragmented our health data are today, facilitating the integration of data from EMRs, wearables, medical devices, Apple Healthkit, Apple Health Records, DNA sequencing, and more.
About the Author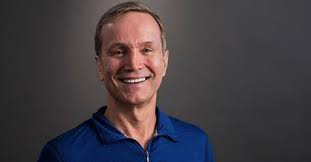 Donald Brown is the CEO of LifeOmic, a software company that leverages the cloud, machine learning and mobile devices to power precision health solutions for providers, researchers, healthcare IT, pharma and individuals. Our cloud-based software securely aggregates, stores and analyzes patient data to accelerate the development and delivery of precision health treatments.