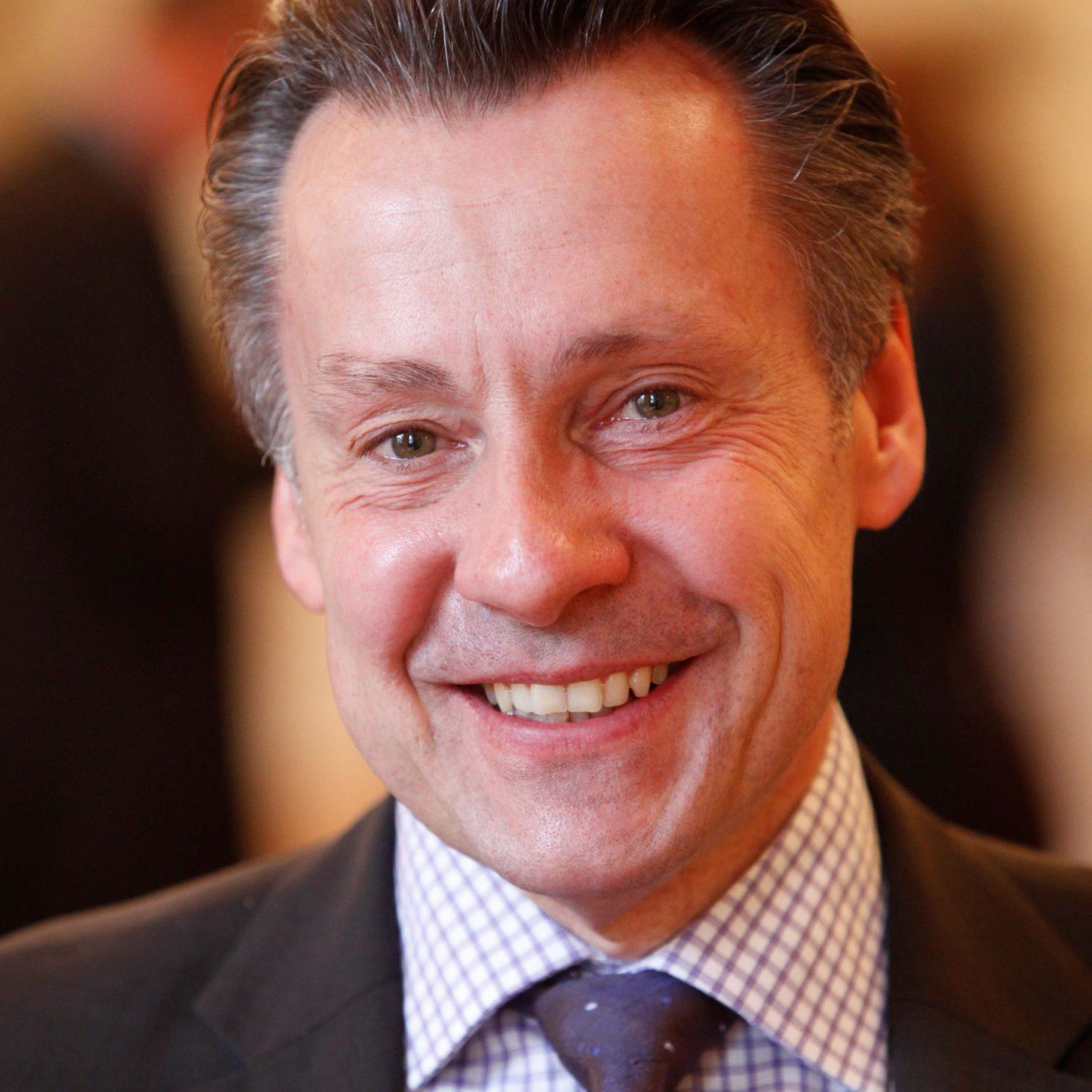 New stakeholders are entering the hospital arena, contesting the hospitals' traditional role and freedom to provide care to the community. The newcomers' focus is on digital care delivery processes and on a digitally enabled patient experience. Hospitals will have to start now to prepare their organizations for the coming change. Creating digital partner ecosystems is one prominent way to approach this task.    
Hospital stays can be frightening, stressful and sometimes traumatizing.
As one hospital CIO pointed out recently: "We are throwing patients into our hospital machinery, removing their clothes and deprive them of their dignity". However, more and more hospital executives increasingly acknowledge that a positive patient experience substantially contributes to promoting good physical, spiritual and mental health, and thus quicker patient recovery.
As hospitals around the world absorb between 30-40% of all healthcare costs, it is also crucial from a health economic point of view, to re-think the way hospital care should be delivered in the future.
An increasing number of digital, patient-centric solutions are already available today to remedy this situation. Some of them have been implemented in hospitals around the world to improve clinical outcomes and quality of care at affordable costs.
A large number of hospital executives are pushing to implement these solutions to redefine care and implement digital care delivery processes, as well as a digitally enabled patient experience.
New players are challenging hospitals' traditional role and freedom
In addition to the growing number of hospitals that are breaking new ground, new participants are entering the hospital care arena almost on a daily basis, challenging the hospitals' traditional role as care providers to the community.
On the one hand, these are to an increasing extent non-traditional players such as e.g. Google/Verily or Amazon, but also InsureTechs that are moving into the hospital and provider space with their digital offerings.
In contrast, the digital health and app companies themselves intrude the hospital territory with their patient-focused app offerings.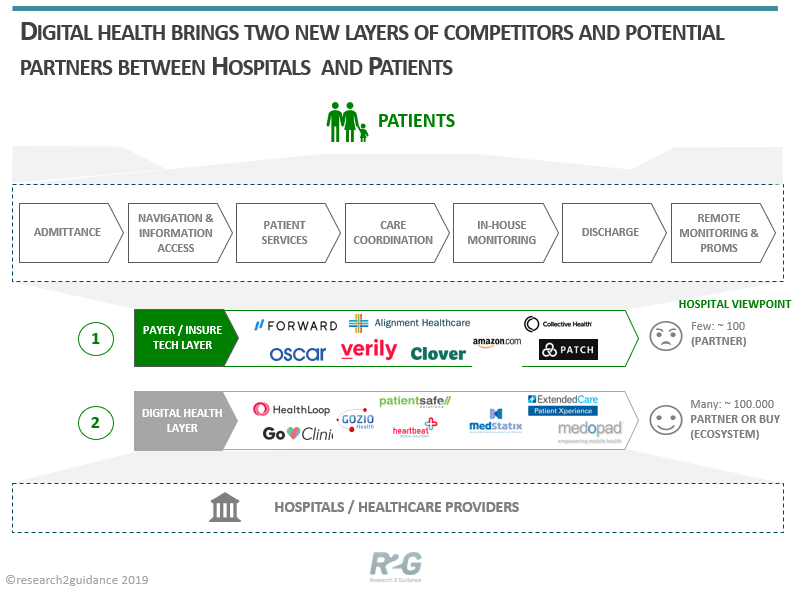 These new incumbents do not only threaten to take away parts of the traditional patient-relationship, but they will also be in a position to collect direct patient-data with which they are able to influence treatment regimens and thus may curtail the hospitals' treatment and care autonomy.
So what do hospitals need to do in order to face the challenge?
Hospitals must start and build the foundation for digital or smart hospital structures and processes and invest in their digital transformation so that they can continue to master their own fates.
They will need to manage business model change along with implementing new technologies. This will require delivering a new governance as well as a new organization which is supported by new technology.
In the recently conducted global survey on "Success Drivers of Digital Health" (by R2G), a well-designed digital partner strategy and integration is among the top 3 success factors that enable to create value-added patient services that result in improved patient outcomes. However, with more than 300 thousand health apps available, building such an ecosystem of digital solution partners remains a great challenge for most hospital managers. Selecting the best fitting partners needs a solid screening and selection process, not only taking into account the app performance and safety but also their capability to integrate into existing IT infrastructures and especially into EPRs.
The following digital categories constitute the most relevant ones for hospitals to concentrate on:
– Patient Experience Solutions
– Care Planning & Coordination
– Hospital Navigation
– Remote and In-House Patient Monitoring
– Patient Reported Outcomes Measurement (PROM)
– EPR based systems such as Hospital Information Systems (HIS), Picture Archiving Systems (PACS) or Laboratory Information Systems (LIS)
About Rainer Herzog
Rainer Herzog is the Vice President at Research2Guidance, analyst and strategy consulting company for the digital health industry. Prior to joining Research2Guidance, Herzog served as the Managing Director at HIMSS Europe. Herzog has an excellent track record in leading international organizations including Healthcare Segment Leader Global Marketing at Siemens Enterprise Communications and Head of Strategy and Business Development Digital Health at Ericsson, to name a few.