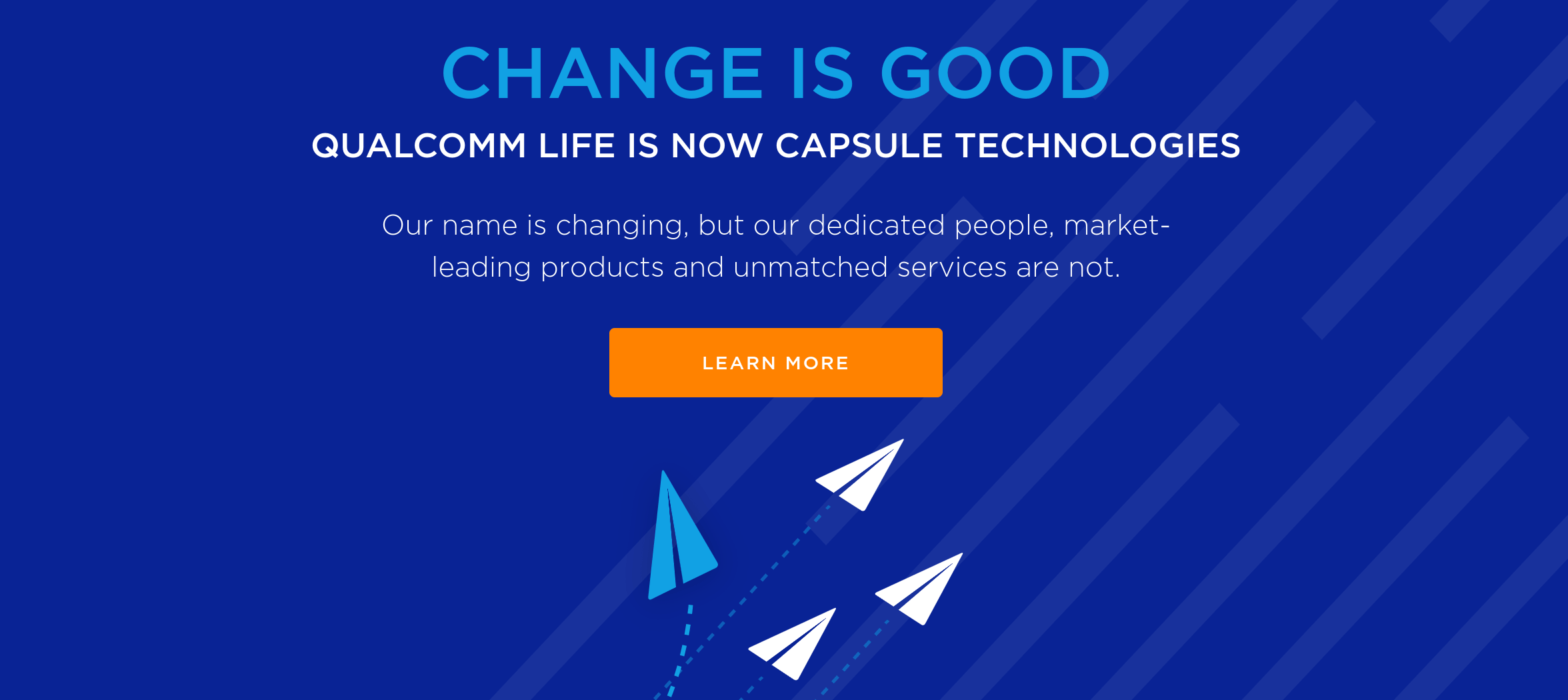 Francisco Partners ("FP"), a Silicon Valley-based technology-focused private equity (PE) firm, today announced it has acquired Qualcomm Life, Inc. a wholly owned subsidiary of Qualcomm Incorporated that offers end-to-end medical device connectivity across the continuum of care. Financial details of the acquisition were not disclosed. 
Renames Qualcomm Life as CapsuleTech
Qualcomm Life will be separated from Qualcomm, be renamed as Capsule Technologies, Inc. ("CapsuleTech"), and continue operating its two distinct business segments: Capsule (a leading provider of medical device connectivity solutions for hospitals) and 2net™ (a medical grade mobile connectivity platform).
"FP's acquisition will help Qualcomm Life (now CapsuleTech) continue to deliver market-leading products and services to its world-class customer base," said Rick Valencia, former President of Qualcomm Life, who will support CapsuleTech as an advisor in its transition to a standalone company.
Capsule is a medical device connectivity platform that connects medical devices to clinical information systems in over 2,000 hospitals in approximately 40 countries. Through Capsule's connected devices, networking solutions, and intelligent software applications, hospitals can capture and visualize clinical data to monitor patient health and improve patient care.
2net provides wireless mobile device connectivity via cloud-based solutions so biometric information is easily accessible by device users, health care providers, and payors. 2net's customers include leading health insurance payors, pharmaceutical companies, and medical device manufacturers.
"Capsule and 2net will continue to drive increased focus on their respective customers, deliver mission critical solutions and provide exceptional service," said Justin Chen, Vice President with Francisco Partners. "We look forward to supporting the talented employees and management team going forward."