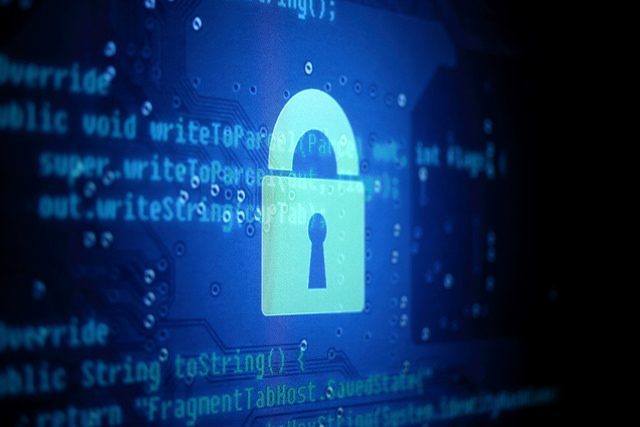 Global healthcare cybersecurity spending is expected to exceed over $65 billion dollars over the next five years, according to Black Book's annual healthcare cybersecurity survey. According to 88 percent of hospital representatives surveyed, IT security budgets have remained level since 2016. As a percentage of IT organizational budgets, cybersecurity has decreased to about three percent of the total annual IT spend.
Budget constraints have encumbered the practice of replacing legacy software and devices, leaving enterprises more susceptible to an attack. "It is becoming increasingly difficult for hospitals to find the dollars to invest in an area that does not produce revenue," said Doug Brown, founder of Black Book.
Survey Background
The annual cybersecurity survey gathered insights from over 2,464 security professionals from 680 provider organizations to identify gaps, vulnerabilities and deficiencies that persist in keeping hospitals and physicians proverbial sitting ducks for data breaches and cyber attacks.  It also includes fragmented mix of 410 vendors offering data security services, core products and solutions, software, consulting and outsourcing received user feedback including large IT companies, mid and small security vendors and start-ups in the polling period Q3 2017 to Q2 2018.
Rise in Data Breaches
Over 90 percent of healthcare organizations have experienced a data breach since Q3 2016 and nearly 50 percent have had more than five data breaches during the same time-frame.  Not only has the number of attacks increased, more than 180 million records have been stolen since 2015, affecting about one in every 12 healthcare consumers.
The dramatic rise in successful attacks by both criminal and nation-state-backed hackers illustrates how attractive and vulnerable these healthcare enterprises are to exploitation. Despite these wake-up calls, the provider sector remains exceedingly susceptible to ongoing breaches. The survey reveals ninety-six percent of IT professionals agreed with the sentiments that data attackers are outpacing their medical enterprises, holding providers at a disadvantage in responding to vulnerabilities.
Key findings of the report include:
– A third of hospital executives that purchased cybersecurity solutions between 2016 and 2018 report they did so blindly without much vision or discernment.  
– Ninety-two percent of the data security product or service decisions since 2016 were made at the C level and failed to include any users or affected department managers in the cybersecurity purchasing decision.
– Only four percent of organizations had a steering committee to evaluate the impact of the cybersecurity investment.
– Last year's Black Book cybersecurity survey revealed 84 percent of hospitals were operating without a dedicated security executive.
– As a solution to unsuccessfully recruiting a qualified healthcare chief information security officer, 21 percent of organizations opted for security outsourcing to partners and consultants or selected security-as-a-service options as a stop-gap measure. That shortage of healthcare cybersecurity professionals is forcing a rush to acquire services and outsourcing at a pace five times more than cybersecurity products and software solutions.
– Cybersecurity companies are responding to the labor crunch by offering healthcare providers and hospitals with a growing portfolio of services.
– Fifty-seven percent of IT management respondents report their operations are not aware of the full variety of cybersecurity solution sets that exist, particularly mobile security environments, intrusion detection, attack prevention, forensics and testing.
– Fifty-eight percent of hospitals did not select their current security vendor in advance of a cybersecurity incident.
– Thirty-two percent of healthcare organizations did not scan for vulnerabilities before an attack.
– Sixteen percent of healthcare organizations reported they felt intimidated by a vendor to retain services when the vendor identified a vulnerability or security flaw. "While the intrinsic nature of cybersecurity radiates pressures and urgency, hospitals shouldn't let this dictate the vendor selection process," said Brown.
– Sixty percent of healthcare enterprises have not formally identified specific security objectives and requirements in a strategic and tactical plan. Without a clear set of security goals, providers are operating in the dark and it's impossible to measure results.
– Eighty-three percent of healthcare organization have not had a cybersecurity drill with an incident response process, despite the skyrocketing cases of data breaches in the healthcare industry.
– Only 12 percent of hospitals and nine percent of physician organizations believe that a Q2 2019 assessment of their cybersecurity will show improvement. Twenty-three percent of provider organizations believe their cybersecurity position will worsen, as compared to three percent in other industries.
– In 2018, 24 percent of providers still do not carry out measurable assessments of their cybersecurity status. Of those that did, seven percent used an objective third-party service to benchmark their cybersecurity status, six percent used an objective software solution to benchmark their cybersecurity status and 78 percent self-assessed with their own criteria.
– Twenty-nine percent of respondents currently report they do not have an adequate solution to instantly detect and respond to an organizational attack.
– Seventy-four percent of surveyed CIOs did not evaluate the total cost of ownership (TCO) before making a commitment to sign their current cybersecurity solution or service contract. Eighty-nine percent reported they bought their cybersecurity solution to be compliant, not necessarily to reduce risk when the IT decision was made.
Healthcare organizations are hyper-focused on patient care and reimbursement. "Cybersecurity risks are not on the forefront of executives' minds," said Brown. "Medical and financial leaders also wield more influence over organizational budgets making it difficult for IT management to implement needed cybersecurity practices despite the existing environment."