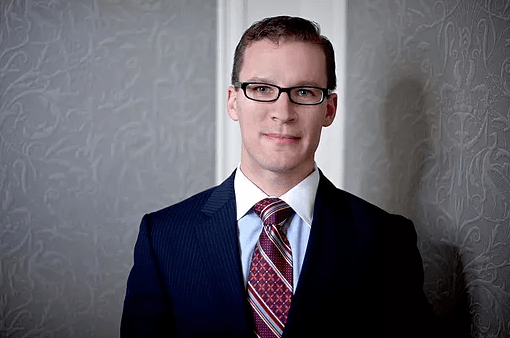 Artificial Intelligence (AI) holds tremendous potential to transform care delivery by automating, augmenting and amplifying human labor in repetitive cognitive tasks. Just like any tool, however, it can be leveraged with improper or incomplete strategies and create more harm than good. This harm translates not only into mistakes that can impact an organization's bottom line, but also the lives of the patients that the organization serves.
As we approach the start of HIMSS 2018 we can expect to see more conversations regarding the value of AI. While hype for the technology is rightly deserved, it's important that organizations take the time to understand the potential pitfalls and common mistakes that can commonly occur when investing in this type of technology.
As with any new technology, the probability of successfully solving the problem depends upon its definition, how the problem is assessed, the goals that are set, and how the new tool is executed and managed. To ensure an AI solution is on the right track, consider the following:
Don't Try to Use AI to Solve Everything
Although machines are able to learn complex problem-solving in an efficient amount of time, truly omniscient cognitive machines that can solve every challenge do not yet exist, and won't for quite a while. Therefore, setting up a problem for AI to solve requires precise definition. Problems must be discretely structured using an experimental or quasi-experimental approach. You can't  simply set a machine loose and "go fishing" for answers. Rather, carefully curate the "golden" datasets that the AI technology can learn how to solve. To put it simply, you have to ask the right questions  in the right way to get the right answers. Taking the time to identify a problem and assign specific questions to guide the machine's problem-solving is critical and well worth the  investment of time and background research to ensure success.
A common mistake – one which befell IBM Watson – is selecting a problem that's simply too big. AI can't cure cancer in the next year, but it can solve discrete problems and processes in the healthcare provider organization that create value – including saving lives through better, faster and higher quality care delivery.  
Align and Drive the Health Care Value Chain  
Healthcare providers and data science partners must understand the healthcare value chain and how data flow and technology infrastructure affect care delivery. The value chain starts before the patient hits the front door and extends in perpetuity as that patient, their encounter, and all of the information accumulated from their interaction with members of the healthcare organization become a permanent part of the organization's residual data assets. For the first time, healthcare providers are beginning to see the tremendous value in their historical data – particularly the unstructured data. When you understand how structure problems impact the value chain, you move from a transactional view of care delivery to a longitudinal view that sees patterns, predictions and utility in applying machines to cognitive problems typically handled by expensive manual labor.
Just like mapping the customer journey, it behooves organizations to map their "data journey" and identify where data is being manually handled and identify ways to modernize. Any time you have humans reading, skimming, and scanning large volumes of unstructured data (e.g., text, notes, messages, records, etc.) machines can typically do it more efficiently and effectively.
The results will produce a massive supply of potential targets, but then you must take the step of mapping those against what predicted value they will have down the value chain. For example, a radiology report may be read by multiple doctors, nurses, coders, registrars and patient care coordinators. Setting  machine run analytics on that report can create outsized value in labor efficiency and quality downstream by positively affecting the work of every one of those knowledge workers. At the same time, this exercise serves as a defacto risk assessment in the event a machine gets something wrong — it exponentially increases the effects.
Don't Take Your Unstructured Data for Granted
Finally, most predictive algorithms heavily utilize structured data forgetting that unstructured data is frequently more rich, complex, and nuanced. This presents a problem along with an opportunity because handling mass quantities of unstructured data and analyzing human language requires a powerful NLP analytics along with the data science chops. Clinical documentation and patients' own narrative feedback can provide tremendous insights into disease prediction, recovery, health behaviors and other elements that expand upon vitals and social determinants.
Instead of just leveraging AI for your structured resources, take time to address the questions your unstructured data could provide new value to. In many cases, this can lead to an abundance of new opportunities for the healthcare provider to optimize processes and improve patient care. More importantly it could highlight challenges in the system, before they become a crisis. Many health systems discuss "data monetization," but few have taken action to actually transform their residual data into a valuable asset.
The future is bright for healthcare providers to create exponential leaps in value and truly breakthrough innovations with data science partners. As healthcare providers leverage artificial intelligence, don't let the hype overshadow the organization's goals. If used properly, AI can bring success and tremendous ROI at a time when healthcare desperately needs innovative value creation.
Paul Clark, Director of Healthcare Research at Digital Reasoning, an AI-enabled solutions that reduce risk, drive opportunity, and save lives. Previously, Paul served as Vice President of Research & Education at The Health Management Academy leading the research agenda and educational development for C-Suite executives of America's leading health systems. 
Related: Why Applied Artificial Intelligence Is Here to Replace Healthcare Analytics