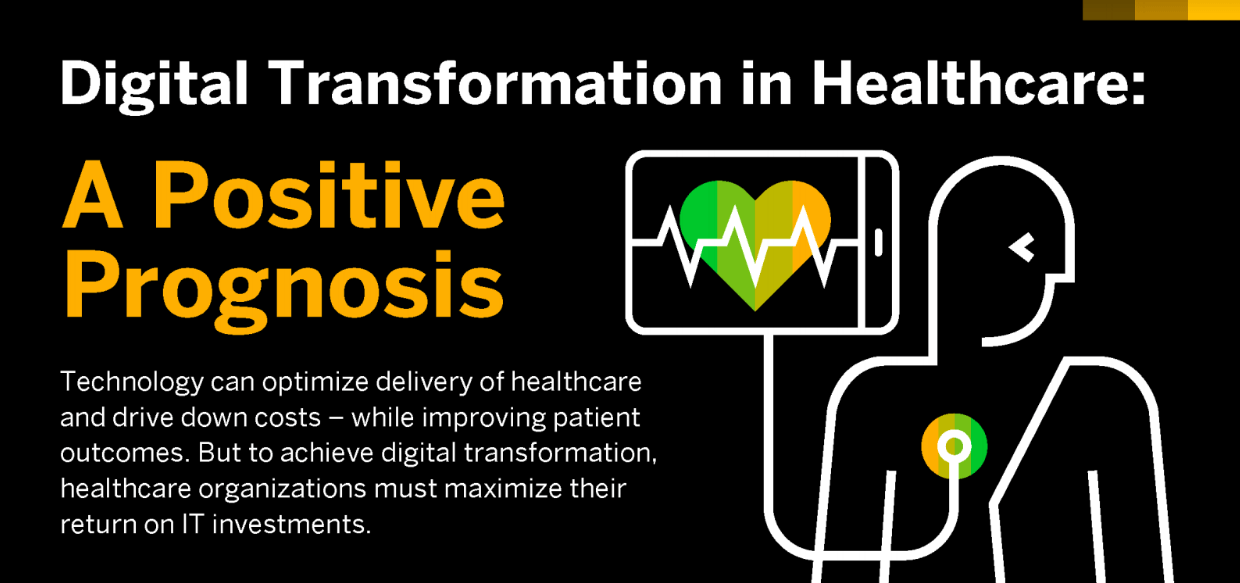 Nearly 70 percent of healthcare companies who transition to the digital economy are expected to see their growth significantly impacted over two years, according to an SAP/Oxford Economics survey of almost 400 global C-level healthcare executives. The survey was designed to track the progress of   digital transformations of healthcare companies as they strive to gain a competitive advantage and are able to provide the best care for their patients.
While lacking substantial impact from digitization efforts so far, respondents expect significant impact over the next two years in the areas of customer satisfaction (61 percent) and innovation (59 percent), according to survey results. This finding supports the fact that healthcare organizations are planning to invest most heavily in big data and analytics (76 percent) and cloud technologies (65 percent) in the next two years.
Despite healthcare organizations seeing the value of digitization, only 2 percent have completed digital transformation across their enterprises, while 54 percent of the organizations are testing/piloting digital transformation programs.
"Digital innovation will fuel the next wave of breakthroughs in healthcare and accelerate the broader shift towards data-driven care for health organizations," said SAP Health Global President Thomas Laur in a statement. "Unlocking actionable data insights in real time is critical for the future success for value-based care."