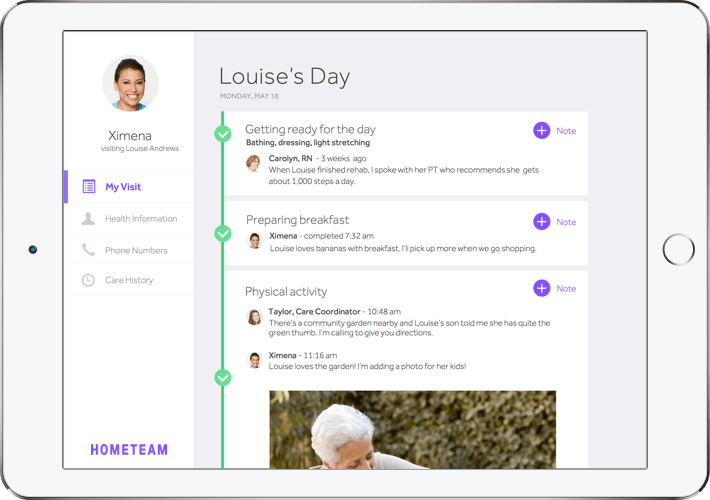 Kaiser Permanente Ventures, the corporate venture capital arm of Kaiser Permanente, has invested $5 million in New York-based in-home care startup Hometeam, bringing its total funding to date to $38.5 million, Fortune first reports. Hometeam transforms the aging experience by providing families expert caregiver matching, custom iPads, and a care team to promote healthy & active days. The capital will be used to  accelerate its medical and technology development as it continues to experience ever-increasing growth in New York, New Jersey and Philadelphia.
The strategic investment in Hometeam will allow Kaiser Permanente to increase their presence in the in-home care market. Kaiser Permanente Ventures director Jordan Kramer will join Hometeam's board as an observer. 
"Kaiser doesn't have a strong presence in the in-home care space in the way that we do long-term," founder and CEO Josh Bruno said in an exclusive interview with Fortune."There are no firm plans yet, but there have been talks about how we can integrate in the Kaiser healthcare system."
Founded in 2013 by Josh Bruno after seeing his family struggled to care for his 93-year-old grandfather, Hometeam equips seniors with a Care Advisor, Care Coordinator, Registered Nurse and Caregiver who work together to provide an unparalleled home care experience.  In the last eighteen months relationships between older adults and care givers have increased 20% month on month — and with plans to expand into several new states and major cities in the coming months, further growth is expected to continue.