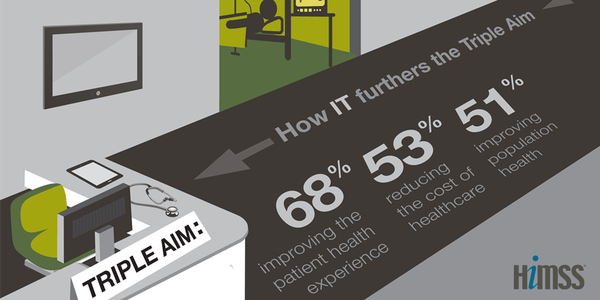 HIMSS released the results of the 26th Annual HIMSS Leadership Survey. The survey of more than 300 participants, examined key trending issues impacting the business of healthcare including patient considerations, security concerns, insurance models and policy mandates. This survey revealed that 72 percent of respondents report that consumer and patient considerations, such as patient engagement, satisfaction and quality of care will have a major impact on their organization's strategic efforts over the next two years.
Informatics Nurses Drive Significant Patient Safety and Workflow Improvements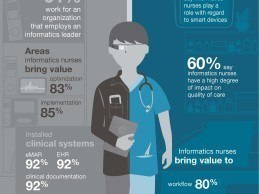 HIMSS released the results of the 2015 Impact of the Informatics Nurse Survey – a survey of nearly 600 participants including C-suite executives, clinical analysts and informatics nurses. The survey examined the growing technology-driven healthcare ecosystem and the role nursing informatics – a specialty that integrates knowledge, data and wisdom – is playing in this evolving environment.
The survey found 60 percent of respondents believe that informatics nurses have a high degree of impact on the quality of care provided to patients. The survey also showcased that the majority of respondents claim that their organization had hired an informatics professional in a leadership capacity. Moreover, 20 percent of respondents reported employing a Chief Nursing Information Officer (CNIO) at the leadership helm.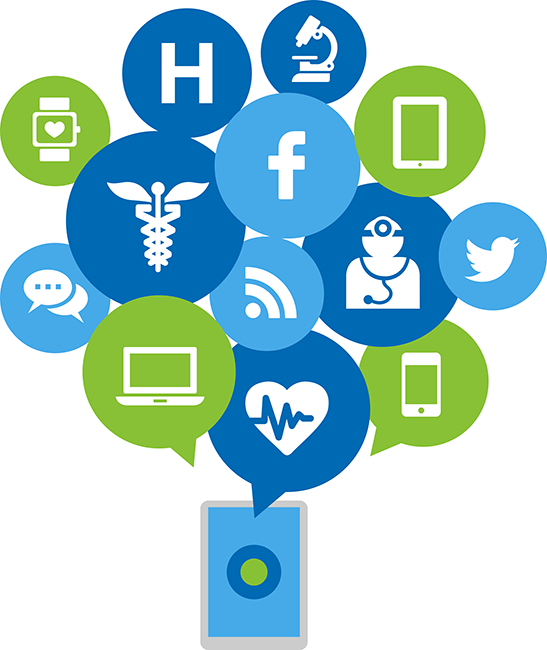 To dramatically advance the quality and effectiveness of personal healthcare, IBM is establishing a Watson Health Cloud that will provide a secure and open platform for physicians, researchers, insurers and companies focused on health and wellness solutions.  The HIPAA-enabled Watson Health Cloud will enable secure access to individualized insights and a more complete picture of the many factors that can affect people's health. 
Extending the company's exclusive Watson cognitive computing platform, IBM is:
– Entering new partnerships with leading companies including Apple, Johnson & Johnson and Medtronic to help optimize consumer and medical devices for data collection, analysis and feedback.
– Acquiring Explorys and Phytel to advance its healthcare analytics capabilities.
– Establishing a dedicated business unit – IBM Watson Health, to be headquartered in the Boston, MA, area.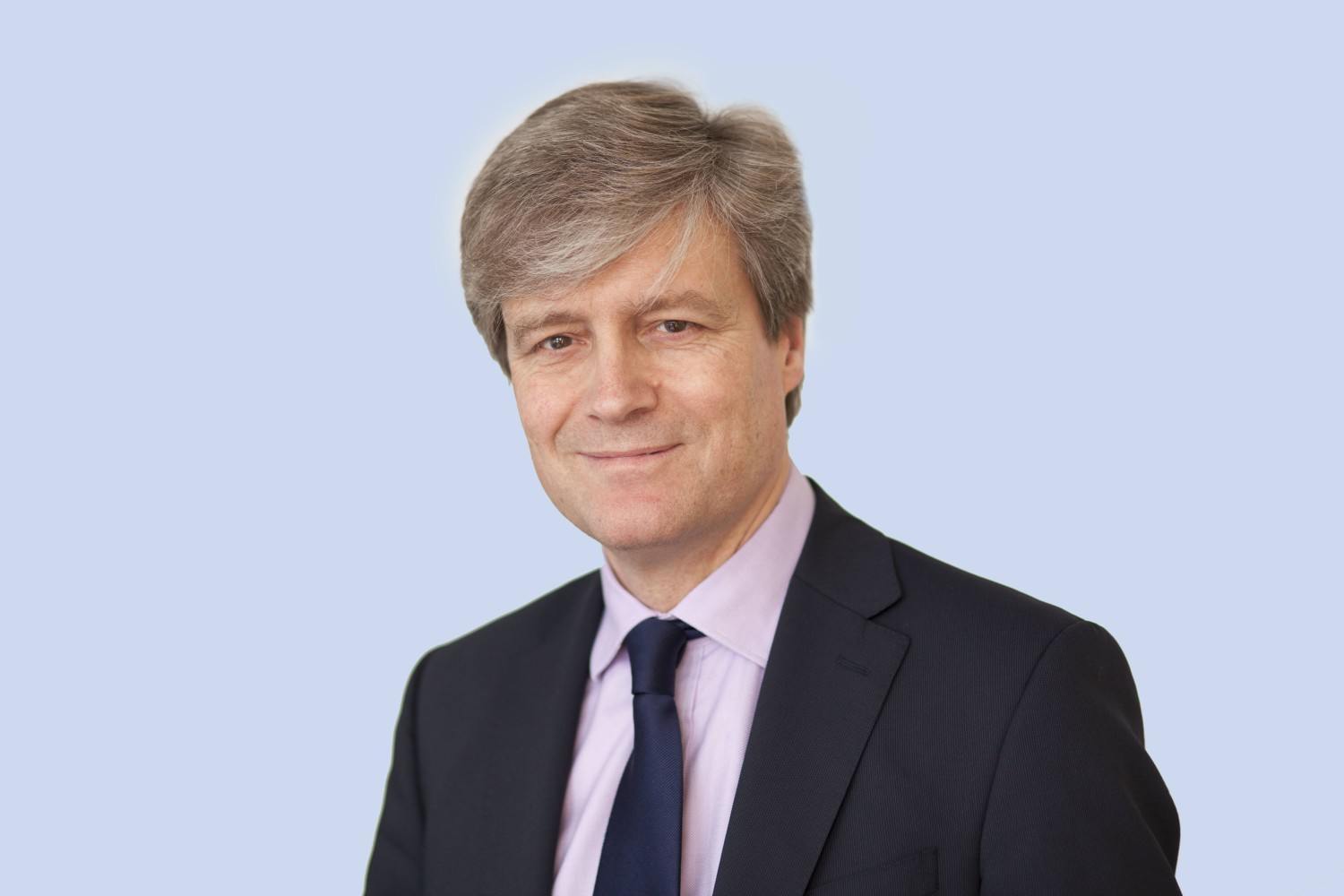 Since Walgreens merged with UK drugstore chain Boots last year, the company has been ramping up its digital strategy and has announced a slew of strategic partnerships with companies like Qualcomm Life, WebMD, MDLive, andPatientsLikeMe, Mobilehealthnews reports. Walgreens President and Walgreens Boots Alliance EVP Alex Gourlay, who transitioned over from Boots in the merger, spoke at HIMSS this week in Chicago about each of those deals and some of the larger strategy behind them.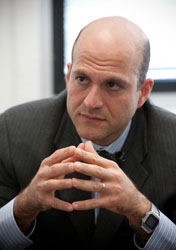 Former federal health IT coordinator Dr. Farzad Mostashari criticizes the proposed rule stating it should be withdrawn. Gives a call to action to patients to demonstrate to the agency that there is demand for data access by asking their providers for electronic copies of their health records, Healthcare Dive reports.
Numerous Apple Watch App Announcements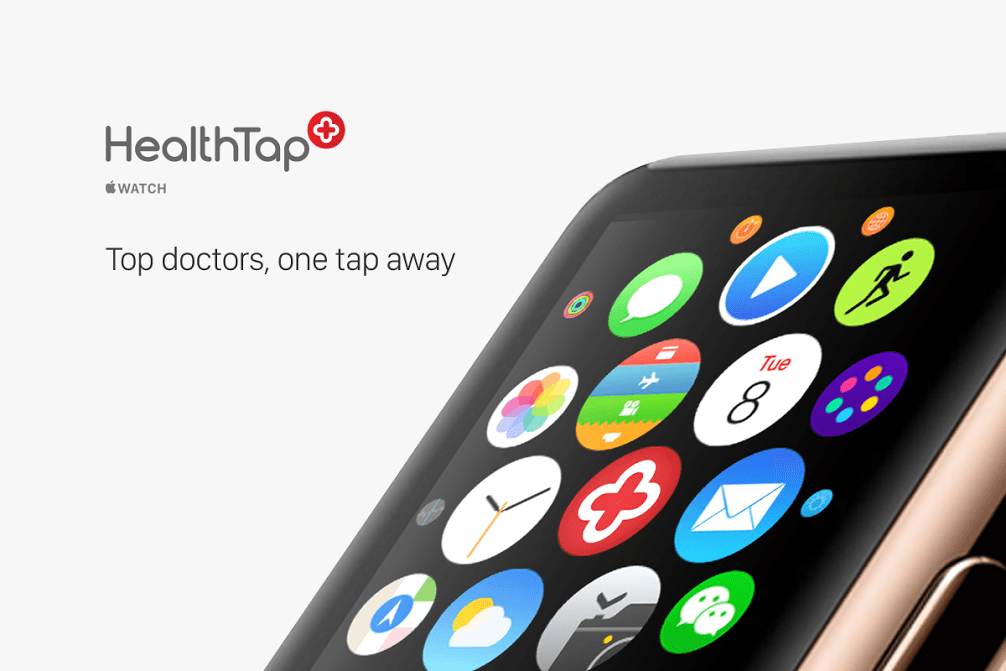 After Doximity launched their Apple Watch app late last week, several other companies announced their plan to launch their own Apple Watch apps:
– Anthem and Careevolution collaborate on Apple Watch app, The cFHR™ app that will seamlessly connect consumers to their health care providers and Anthem's family of health plans and provide consumers with actionable health and wellness notifications. The app is designed to make it convenient and simple for consumers to receive alerts, review new medical information and manage their health care from their wrist. Consumers would be notified of suggested preventive screenings, gaps in disease management and prescription refills, and potential drug interactions – consider it a tap on the wrist reminder.
– The drchrono Apple Watch app will revolutionize the physician office experience by providing automated, real-time communication between healthcare providers and patients. Physicians will be able to quickly view a patient's information on their wrist, respond to patient messages via quick text and view a patient's prescription refill request, all without having to access the EHR on their phone, iPad or web. As such, the app will be a seamless extension of the drchrono ipad, ipad, web and cloud experience.
– The HealthTap DocNow App for Apple Watch connects patients immediately to a primary care doctor from a network of more than 68,000 top U.S. doctors for a video consult, all at the tap of a button. With consults at just $2.99 per minute, affordable healthcare is now available to people who need instantaneous access to doctors. 
– The Medisafe Apple Watch app offers customers an entirely new channel of medication management right from their wrist. Current Medisafe users who purchase an Apple Watch will simply need to update their iPhone app to get all of the benefits of the Apple Watch app. Since the Apple Watch app is an extension of the Medisafe iPhone experience, all of a customer's information will automatically be accessible on Apple Watch.
– WebMD announced plans to launch an enhanced version of its flagship mobile app with an experience built specifically for Apple Watch that includes an innovative new Medication Reminder feature designed to encourage medication compliance and help improve patient outcomes.  WebMD's Apple Watch app will enable consumers to view daily medication schedules and instructions, as well as pill images with dosage and timing information, plus receive reminders when it's time to take a given medication – right on their Apple Watch. 
– Vocera's Apple Watch enables Vocera to extend the power of the Vocera Communication Platform in new ways so physicians and care teams can engage with and respond to life-critical communications and alerts. The Vocera app for Apple Watch will allow users to rapidly manage life-critical communications by viewing and responding to prioritized calls, alerts, and messages from other care team members, Electronic Health Records (EHR) and clinical systems, including critical lab values and STAT orders.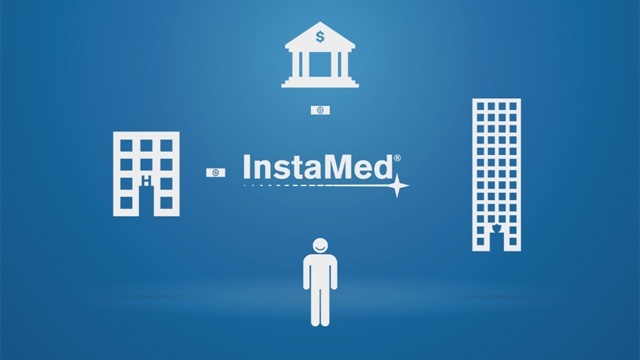 To address the growing consumer need for mobile payments, InstaMed, a healthcare payment network provider, announced today Apple Pay will available to its customers for the first time within the healthcare industry. The integration will now allow healthcare organizations to offer a convenient and secure payment experience to consumers using their iPhone 6, iPhone 6 Plus and Apple Watch, upon availability, to make contactless payments using Apple Pay at the point of service.
Despite U.S. doctors' increased use of technology, more than two-thirds (70 percent) of them believe that health IT has decreased the amount of time they spend with patients, according to a new survey by Accenture. The findings revealed during HIMSS15 is part of a six-country survey of more than 2,600 physicians, including roughly 600 in the United States found about three-fourths (76 percent) of those surveyed believe that interoperability of the tools currently available limits their ability to improve the quality of patient care through healthcare IT.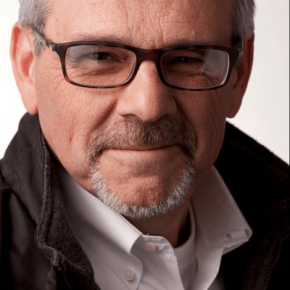 The topic of "interoperability" kept percolating throughout last year and finally reached the hallowed halls of Congress. Outraged that the Government had spent almost $30 billion dollars on "infrastructure" software that locked data in proprietary silos, the Government demanded some accountability through the Office of the National Coordinator (ONC). That report was delivered by ONC to Congress on Friday with this odd ‒ uniquely Government title.
Pardon my French, but what the hell is information blocking?
Pardon my French, but what the hell is information blocking? As a computer scientist, I've been around software most of my professional career and I had never heard that phrase before ‒ let alone as applied to software interoperability. Sadder still, it also highlights a real naiveté by ONC and Congress on the actual business of software manufacturing. If it's not naiveté it's certainly very theatrical.  
Cerner and Qualcomm Collaborate to Advance Remote Home Health Monitoring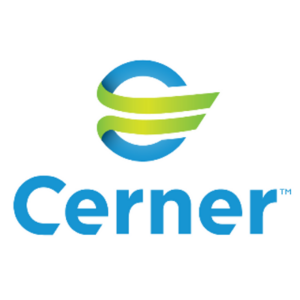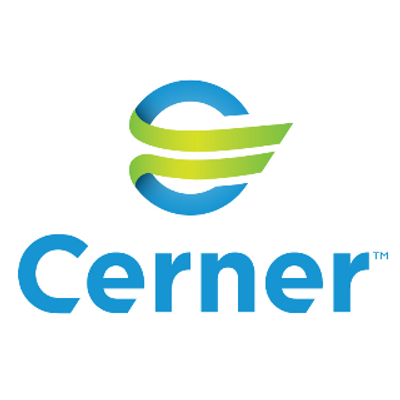 Cerner and Qualcomm announced an agreement to extend Cerner's medical device connectivity capabilities beyond the hospital to the home. Cerner will leverage Qualcomm Life's FDA listed 2net™ Platform and Hub to seamlessly capture data from medical devices and sensors within a patient's home, and transmit it to Cerner health care clients through Cerner's CareAware® device connectivity platform. Through this initiative, care providers can remotely monitor chronically ill patients in near real-time to enable proactive engagement to potentially reduce the risk of an acute care episode.

PatientsLikeMe announced this morning a five-year agreement with AstraZeneca to provide patient-reported data in support of the pharmaceutical company's research initiatives. This is a first of its kind agreement for AstraZeneca and signals an intent to increasingly engage the patient voice in development programs. It's also a collaboration that we both believe will transform the discovery process, and help create products and services tailored to what patients really need. 
3M Introduces Advanced Physician Documentation Platform
3M launched a comprehensive physician documentation system that helps physicians capture complete and accurate documentation under ICD-10, while reducing compliance risk due to "copy-paste" and carried forward patient information and data in the EHR.  

 Practice Fusion and AstraZeneca today announced a Population Health Management (PHM) program that arms members of Practice Fusion's community of 112,000 medical professionals with data-driven insights that can help them in their efforts to improve care for patients with asthma or chronic obstructive pulmonary disease (COPD). 
Imprivata Cortext Expands Capabilities to Transform Clinical Communication and Drive Patient Engagement
Imprivata expands capabilities of Imprivata Cortext®, the secure communications platform for healthcare, to improve nursing communication and enable patient engagement. Imprivata Cortext offers an enhanced desktop experience as well as efficient provider-to-patient messaging, delivering fast, secure and reliable communications and coordination across the entire care continuum.
Trinity Health Selects athenahealth to Advance People-Centered Care
Healthcare care system, Trinity Health and athenahealth, a provider of cloud-based services and mobile applications for medical groups and health systems, announced that they will work together to advance clinical integration and people-centered care in the health system's multi-state ambulatory network.
Trinity Health will begin implementing athenaOne® — the collection of athenahealth's cloud-based electronic health record (EHR), practice management, and patient engagement services — in some of its physician network offices as early as July 2015.
Surescripts Advances Interoperability with Implementation of National Record Locator Service
Surescripts, the nation's largest health information network, will implement its National Record Locator Service with electronic health record (EHR) vendors eClinicalWorks, Epic, and Greenway Health, enabling more than 480,000 providers to utilize the technology to locate and exchange patient health records stored in any healthcare location across the country. CVS Health, one of the nation's largest pharmacy benefit managers (PBMs), supports this and all efforts to improve physician connectivity to vital records.
ADP AdvancedMD Launches App Marketplace for Doctors
ADP AdvancedMD is officially unveiling the AdvancedMD Marketplace, its new healthcare app store that enables physicians and practice managers to easily find cloud-based apps and other services that work seamlessly with its practice management and EHR product suite.
Caradigm Partners With Eliza Corporation to Improve Patient Outcomes, Care Efficiency
The new Caradigm Patient Outreach solution leverages Eliza's expertise in crafting highly effective, multi-channel patient interactions to enable providers and accountable care organizations (ACOs) to reach outside of the care setting and engage patients in health-related behavior change – with the right message at the right time.  Interactions are targeted based on patients' clinical and life circumstances, making them more relevant and compelling, leading to improved patient activation.
ePatient Advocate Regina Holiday Airs Out Her Frustrations about MU Stage 2 Changes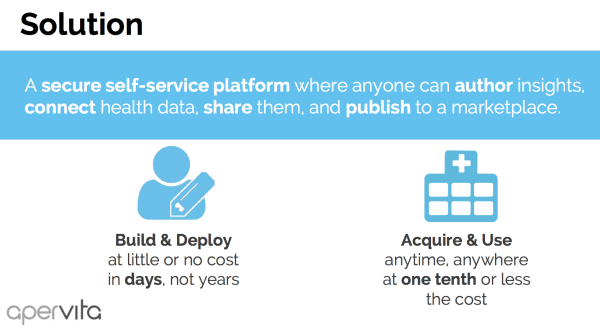 Apervita, the first health marketplace and community for analytics and data, unveiled the world's first community-based approach to deploying health analytics and data.Through Apervita, health professionals and enterprises can author, use, publish and apply health analytics and data and easily connect them to their own data and workflow. Health professionals and enterprises already working with Apervita represent such leading health enterprises as CETA Consulting, Diameter Health, Mayo Clinic and Quant HC.

InterSystems announces HealthShare Personal Community, a patient engagement solution built on the interoperable InterSystems HealthShare health informatics platform. Because Personal Community is built on the HealthShare interoperable foundation, it provides patients as well as their authorized representatives a single point of access to electronic medical records in multiple formats and from many care settings – removing the hassle of managing multiple portals and passwords.
Patients can view, download, and transmit all or portions of their records to other members of the care team. An intuitive interface makes it easy for patients to review the medical record for accuracy, helping them partner with their providers for safer, high-quality care.
Regina Holidays' Walking Gallery at HIMSS15
Honored to be a part of #thewalkinggallery #himss15 @ReginaHolliday pic.twitter.com/SZPHr1SsZK

— David Lee Scher, MD (@dlschermd) April 14, 2015
Epic's Judy Faulkner and athenahealth's CEO Jonathan Bush Make Fun at HIStalkapalooza
Neil Versel from MedCityNews shares a rare playrul banter between Epic Systems CEO Judy Faulkner and athenahealth CEO Jonathan Bush during the annual HISsie Awards at this year's HIStalkapalooza, run by HIStalk.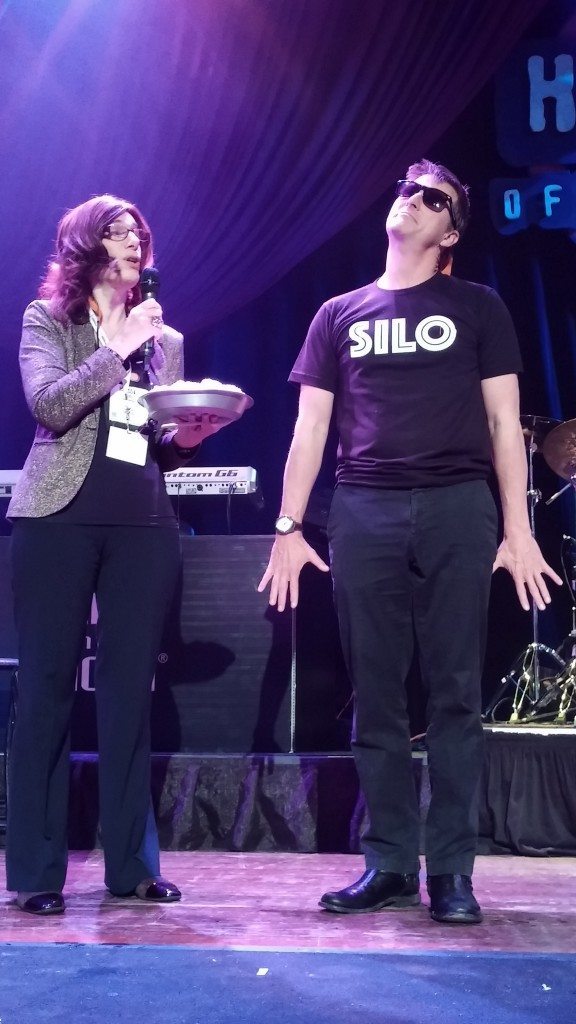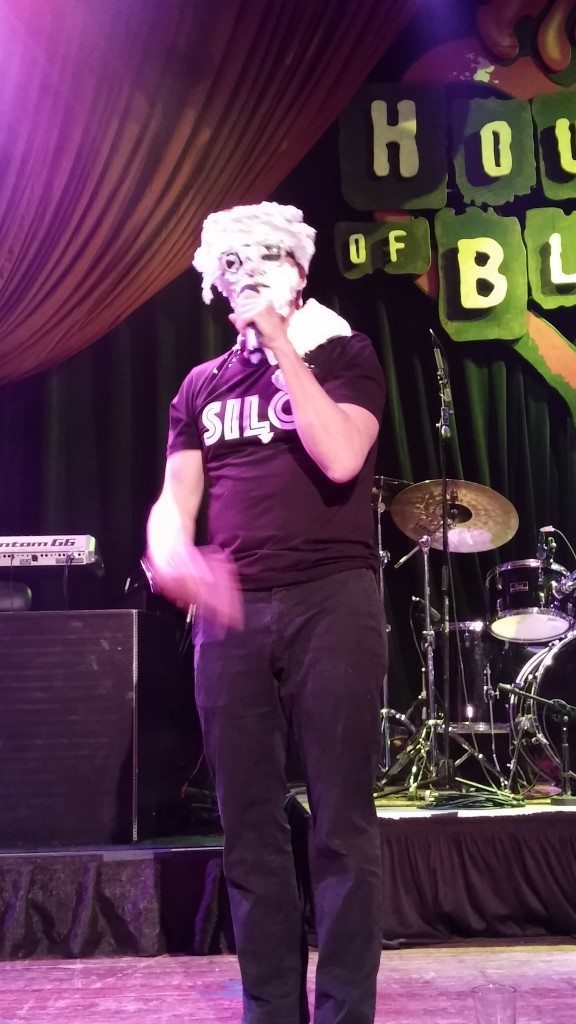 #HIMSS15 Symplur Analytics
 On Monday, the hashtag #HIMSS15 generated 104M impressions.