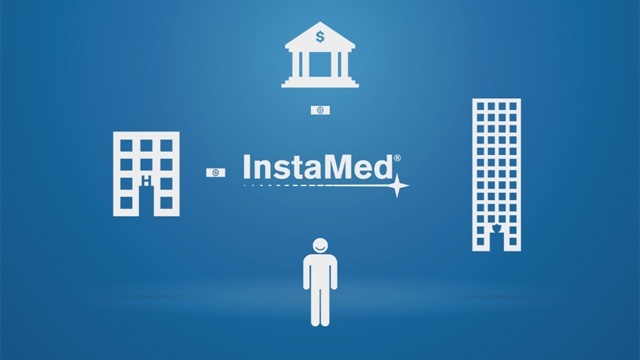 Nearly 20 percent of U.S. consumers with credit records — 42.9 million people — have unpaid medical debts, according to the Consumer Financial Protection Bureau. With mobile payments expected to reach grow from $52 billion in 2014 to $142 billion by 2019, the healthcare industry must leverage simple, secure and private payment solution as more consumers enroll in high deductible health plans.  
To address the growing consumer need for mobile payments, InstaMed, a healthcare payment network provider, announced today Apple Pay will available to its customers for the first time within the healthcare industry. The integration will now allow healthcare organizations to offer a convenient and secure payment experience to consumers using their iPhone 6, iPhone 6 Plus and Apple Watch, upon availability, to make contactless payments using Apple Pay at the point of service. InstaMed allows all providers, payers and vendors launching consumer-facing mobile apps to offer Apple Pay as an online payment method. Within apps, Apple Pay is compatible with iPhone 6 and iPhone 6 Plus, iPad Air 2 and iPad mini 3.
"To resolve consumer confusion and rising bad debt, the healthcare industry must deliver a simple, secure and private payment process with innovative technology, including Apple Pay," said Chris Seib, CTO and Co-Founder of InstaMed.  
Bringing Apple Pay to hospitals, doctor's offices and insurance companies
Consumer preferences continue to drive the evolution and expansion of payment channels in the healthcare industry, as the rise of high deductible plans and healthcare exchanges brings consumer payment preferences to the forefront. Consumers can now pay their co-pays and outstanding balances using Apple Pay in a variety of ways: at the check-out desk at a hospital or doctor's office, or within a mobile app that a hospital or doctor's office uses to communicate with their patients. Additionally, consumers enrolled in health insurance can pay their premiums and even their patient responsibility using Apple Pay with the convenience and ease of their insurance company's mobile app. 
Apple Pay Security & Privacy
Security and privacy is at the core of Apple Pay. When you add a credit or debit card to Apple Pay, the actual card numbers are not stored on the device, nor on Apple servers. Instead, a unique Device Account Number is assigned, encrypted and securely stored in the Secure Element on your device. Each transaction is authorized with a one-time unique dynamic security code, instead of using the security code from the back of your card.
InstaMed did not disclose any specific healthcare partners that will implement Apple Pay in the announcement.