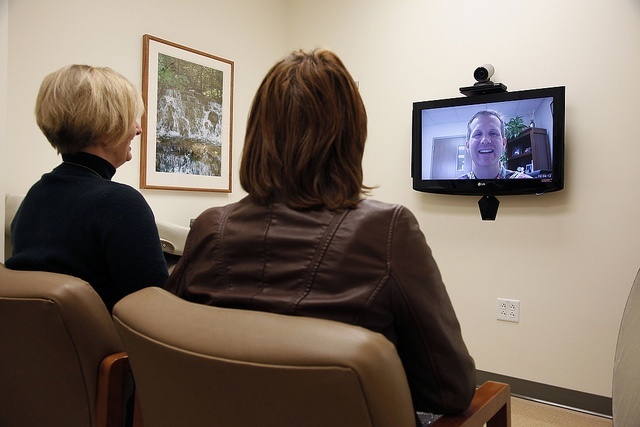 Last week, New York Governor Andrew Cuomo signed a bill into legislation stating that deductibles, co-insurance or other conditions for coverage of telehealth visits cannot differ from those for in-person visits. The bill enacted last week is retroactive to January 1st; however, it will take sometime for insurance companies to update their policies. The legislation was sponsored by Assemblywoman Addie J. Russell. 
"Essentially it's now been put into law that health insurance can recognize a different kind of treatment using technology most of our community members are familiar and comfortable with and make sure it applicable to our health care providers," Mrs. Russell said.
Telehealth Reimbursement Bill Overview
Under the new bill, both telemedicine and telehealth services are covered although the language is not fully clear regarding new telehealth services being reimbursed as in-person services. The bill defines telemedicine services as real time, two-way electronic audiovisual communications, while telehealth services can include telephones calls, remote patient monitoring devices or other electronic means of diagnosis, consultation, education and treatment.
With the new bill requiring Medicaid to reimburse for telehealth service costs, patients in rural and undeserved communities will now have better access to healthcare. For patients with limited access to healthcare, telehealth offers a viable option for healthcare.
"This is a landmark bill that will help expand availability of medical services because it ensures telemedicine services will be paid for through your insurance company," said Mrs. Russell, D-Theresa.
Last year, the Department of Veterans Affairs (VA) today announced that its national telehealth programs accounted for more than 2 million telehealth visits during fiscal year 2014. The total represents more than 690k veterans, accounting 12 percent of the overall veteran population. 
Telehealth visits avoids medically unnecessary office and ER visits that would have cost an average of $103 and $1,067, respectively, according to a fee schedule published by physicianspractice.com. Given that the average family of four goes to the doctor about 14 times per year and to the ER 1.7 times per year – and that between 50% and 70% of these visits can be handled via a telehealth consultation – savings can accrue quickly, according to recent analysis by First Stop Health. 
Featured image credit: mercyhealth via cc