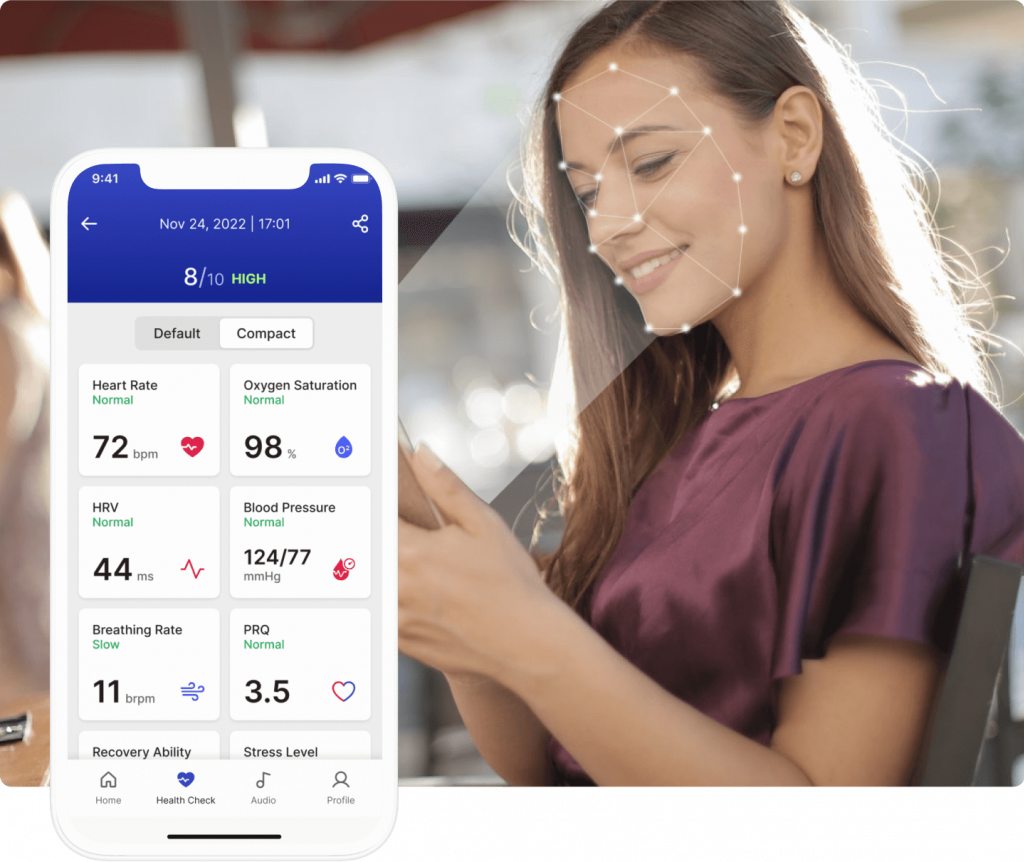 What You Should Know:
Somavedic Technologies (Inc.), makers of the scientifically-studied sleep & well-tech device by the same name, launches Attune Health Mobile App, an AI-enabled, biomarker analysis, offering 100% contactless solution that enables anyone to measure a wide range of vital signs by simply using their smartphone camera.
Somavedic aims to empower consumers with the knowledge to make informed wellness decisions through instant and accessible wellness markers delivered to the palm of their hand.
Attune Health App Overview
The Attune Health App measures the following biomarkers: blood pressure, heart rate, heart rate variability (HRV), oxygen saturation, breathing rate, sympathetic stress, parasympathetic activity and pulse-respiration quotient (PRQ). It also measures the bloodless blood tests*: Hemoglobin and Hemoglobin A1C (*currently under research).
For contactless data extraction, Attune Health uses rPPG (remote photoplethysmography). It measures the changes in red, green, and blue light reflected from the skin and quantifies the contrast between specular and diffused reflection. The technology works utilizing several different features:
Light Analysis: Light from the surrounding environment or device torch penetrates the skin and reflects off blood vessels to the camera.
Biomarkers Calculations: Each biomarker is calculated based on varying quantities of data. Results appear within 10 sec. to 1 min.
The app will be available on both Android and Apple stores for $89.00 per year. In addition to individual purchasers, Somavedic will also offer the platform to integrate with corporate wellness programs, wellness facilities, insurance companies and telemedicine providers.