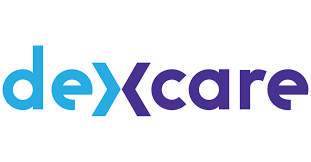 What You Should Know:
– UR Medicine, the clinical enterprise of the University of Rochester Medical Center, has selected DexCare's technology to power its Get Care Now Program and provide more patients with on-demand video visits.
– By choosing DexCare to offer On-Demand Video Visits, UR Medicine patients now have access to immediate, high-quality care from the comfort of their own homes. UR Medicine now serves patients across 24 counties in New York – beyond those where the health system has physical locations – which is particularly important for bringing care to and helping improve health outcomes for underserved rural populations, who often face barriers in accessing quality care.
Benefits of On-Demand Video Visits
On-Demand Video Visits enable patients to virtually connect with UR Medicine providers in real-time to diagnose and develop treatment plans for common conditions including colds, infections, rashes, and more. This new offering improves the convenience of care for patients with minor illnesses and common conditions who are unable to visit their primary care physician's office. Patients so far have experienced low wait times for On-Demand Video Visits, with a median of around 9 minutes before connecting with a provider. Early users have been highly satisfied with their care experiences, and UR Medicine has seen a net promoter score of 92 – far above the average NPS for healthcare providers of 38. DexCare's technology also optimizes health system resources by ensuring that in-person care capacity is prioritized for those who need it most.
"Patients now expect to access and receive care on their terms, and on-demand virtual offerings are a foundational element to providing a holistic consumer-centric care experience," said Derek Streat, CEO of DexCare. "We're proud to partner with UR Medicine and significantly enhance the patient experience by enabling easy access to modern and personalized avenues of care."