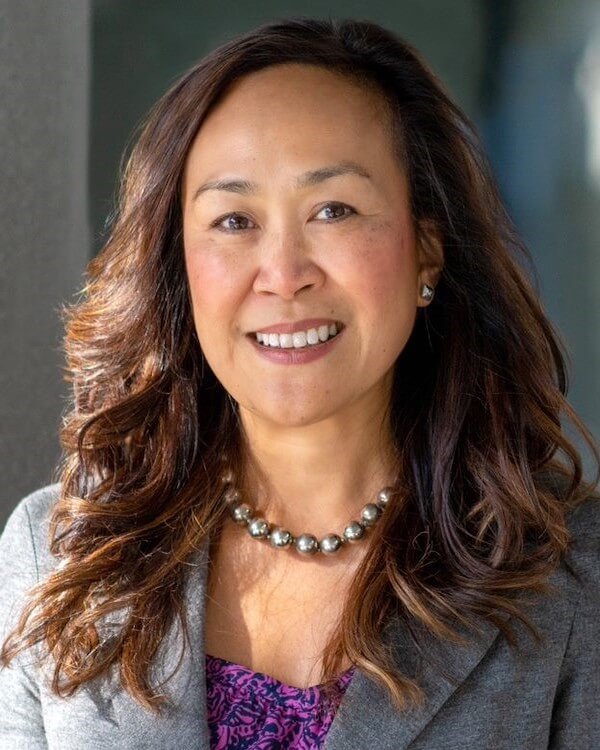 How do you solve a persistent and growing problem like claims denials?
It's been a hot topic for revenue cycle management professionals for years that's only getting hotter with the increasing pressures of staffing shortages, challenges with staff turnover and training and ever-changing policies and protocols at the government and payer levels.
On the macro-economic level, denials contribute mightily to the growing problem of uncompensated care in America, currently estimated at $43 billion a year, and a recent survey of provider organizations found the rate of claims denials increasing year-over-year at a 10%-15% clip due to gaps created along every step of the patient's financial journey – from scheduling to access and registration to coding, billing and collections.
What's driving denials? According to those same survey respondents, the Top 5 drivers are authorizations (48%), provider eligibility (42%), code inaccuracies (42%), incorrect modifiers (37%), and failure to meet submission deadlines (35%).
But hope rings eternal among caring, compassionate, creative revenue cycle management professionals across the country at health systems large and small.
Case in point: Altru Health System, which serves the northwest Minnesota/northeast North Dakota community, where Stan Salwei, Director of Revenue Cycle, has flipped the narrative about the role of his department by reducing Altru's bad debt by 184% over the past decade, plus contributing a net new $2 million in revenue deduction improvements to the system.
"I've changed the thinking at our system that we're a revenue-generating function," says Salwei. "The way our leaders are thinking about it now is that we can actually improve the reimbursement rate, and that has actually impacted some of the budgets we've been able to secure, and the ways we implement our tools and our workflows."
Key to that new narrative is Salwei's framing of the problem as well as the solution. For Salwei, data equals patient satisfaction and cash, and he believes that success is based on how fit your data is to make informed decisions. That being the case, Salwei says, revenue cycle management is just a derivative of information management. Yet as a general rule of thumb, health systems pay people more to correct their data upstream than they do to make sure quality data gets entered right the first time.
Stan's Three Ps: Patient, Payer, Provider
"When we talk denials in my shop, strategy-wise, the patient is the new payer," Salwei says. "Some people are only thinking about insurance denials, but I'm adding self-pay into that because what we have found using some of the tools we use is that we're weaving in charity and bad debt opportunities due to some people having insurance already in which they didn't present it to us, did not know about it or understand that they were eligible for federal, state and local coverage or marketplace enrollment."
As an example, both states that Altru serves have retroactive Medicaid policies in place, meaning people can receive coverage for health services received three months prior to filing for a Medicaid application if they met the eligibility requirements at the time, which is critical considering many people who are uninsured apply for Medicaid just after a major health event.
"Here's the challenge we all have," Salwei says, "we're trying to teach patients the basics of healthcare and healthcare insurance. Patients rely on us to do our jobs right. The reality is, the majority of people who work in the health system don't even know their own insurance and benefits, so it's no wonder we have people coming into the health system that often doesn't know their coverage, so we're here for the patient to help them in this journey."
Altru's claims denial prevention funnel leverages various tools and workflows to:
– Get it right as early as possible (through real-time eligibility, coverage discovery and claims denial alerts)
– Automate the identification, correction and submission of denials corrections
– Keep payers accountable for their contracts
They've also created real-time dashboards, based on a set of adjustment codes, so that practice managers can actually go in and see their denial rates, percentages and write-offs.
"Now that we have this data we can show it to our clinical areas and say, here's the corrective action that we need to work together on," Salwei says.
Data and Technology are Key
Once viewed as a threat, the promise of automation, artificial intelligence and machine learning now have hospital revenue cycle teams viewing such technologies as a way to address staffing shortages, improve job satisfaction and retain talent.
A 2022 survey of revenue cycle professionals across the country found that more than half (53%) say staff shortages continue to slow claims and resubmission of denials, and of those:
– 40% say they're concerned this impacts cross-checking claims for errors
– 38% aren't confident in an accurate information exchange at registration
– 48% say patient estimates are accurate 48% or less of the time, and
– 33% say the No Surprises Act will further complicate the claims process and negatively impact payor reimbursement
It's no surprise, then, that the same survey showed a whopping 3 out of 4 say reducing denials is their highest priority, with 74% saying they expect to invest in more claims technology and innovative ways to reduce friction as well as increase efficiency in claims management, the causes of which are most often cited as:
– Insufficient data and analytics (62%)
– Lack of automation (61%)
– Lack of staff training (46%)
– Lack of in-house expertise (44%)
– Dated technology (33%)
It's also no surprise, then, that health systems now find themselves in need of both proactive and reactive solutions as well as partners with the healthcare data and workflow expertise to help.
On the proactive side, health systems can leverage new technology to identify claims with a high probability of denial and analyze claims adjudication for each payer. That same technology can provide systems and their revenue cycle professionals with reactive insights about where to place human efforts around denials so their time is spent working claims with a higher propensity to be paid versus chasing claims with a lower propensity to be paid.
Perhaps even more critical, though, are solutions that can be easily adopted, that integrate into existing workflows and that provide health system-specific modeling that can adapt in real-time to changes in payer reimbursement policies and deliver customized triggers that help staff identify and correct issues before claims are submitted.
There's no denying the disruption that claims denials cause for providers and their patients. The good news is, disruptive technology solutions that can be implemented in non-disruptive ways are being designed and deployed as we speak.
---
About Clarissa Riggins
Clarissa Riggins is the Chief Product Officer at Experian Health, a provider of revenue cycle management, identity management, patient engagement and care management. Clarissa Riggins is an experienced product management and product marketing leader with an extensive background in conceptualizing and building online software products and services from soup to nuts. Clarissa has a B.A. from Duke University and is a holder of 2 patents in software technology.